Waiver for Chabahar, India From Iran Sanctions Under Review, Says Afghan Ambassador
The Chabahar port is being considered as a gateway to golden opportunities for trade by India, Iran and Afghanistan with central Asian countries.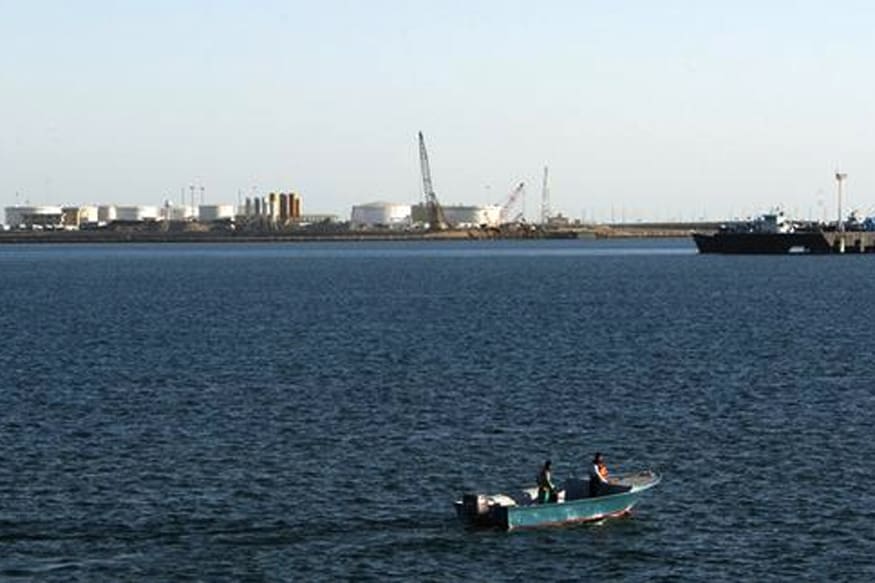 Chabahar Port is a seaport in Chabahar located in southeastern Iran. (Reuters)
New Delhi: Afghanistan's ambassador to India Shaida Mohammad Abdali has said that a waiver against the US's sanctions on the section of Chabahar Port that will directly connect India with Afghanistan was under review.
The Chabahar port is being considered as a gateway to golden opportunities for trade by India, Iran and Afghanistan with central Asian countries, besides ramping up trade among the three countries in the wake of Pakistan denying transit access to New Delhi.
In an interview with CNBC, Abdali said all countries needed to show commitment to reduce Iranian imports. Iran is India's third biggest supplier of crude oil but US sanctions from November 3 will block payment gateways.
'Afghanistan, notwithstanding problems, is open to business and US companies are interested in our telecom and mining sectors," he added.
On Tuesday, officials from India, Iran and Afghanistan discussed the development of the strategically crucial Iranian port of Chabahar.
The meeting gains significance amid proposed US sanctions on investments in Iran following Washington's pull-out from the 2015 Iran nuclear deal.
Abdali's comments come within a week of India and the US discussing, among other issues, in their first ever '2+2' dialogue a waiver from sanctions for India on Chabahar.
US sanctions on Iran could also impact India directly, forcing it to curtail and cease buying crude oil from its third largest supplier.
According to a Hindustan Times report, New Delhi has sought a waiver, citing not only its oil imports but also the strategic importance of the Chabahar Port.
US officials have indicated condition-based waivers might be considered on a case-to-case basis but there has been no announcement yet, read the report.
In 2003, India first proposed developing the port. Chabahar is situated less than 100 nautical miles from the Chinese built port of Gwadar in Pakistan.
On the US talking to the Taliban for peace, Abdali said the government under Donald Trump was looking for a sustainable peace settlement and that Afghanistan was "not interested in short term outcomes from peace talks." "We can't give a time frame to the peace talks," he added.
He also said that the US was in touch with India and Afghanistan over missing Indians. The Indian government has time and again said that it was in touch with relevant people and authorities in Afghanistan to secure the release of seven Indian engineers who were abducted in the restive northern Baghlan province of the war-torn country in May earlier this year.
"The US supports Indian and Afghan efforts to bring the Indians home," the ambassador said, adding that Daesh was responsible for the recent suicide attacks against Afghan people.
| Edited by: Ashutosh Tripathi
Read full article