WB: KLO denies involvement in Jalpaiguri blast, warns police
<p>Denying its involvement in a bomb blast in West Bengal's Jalpaiguri district which claimed five lives, the Kamtapur Liberation Organisation (KLO) on Friday warned police against defaming the outfit.</p>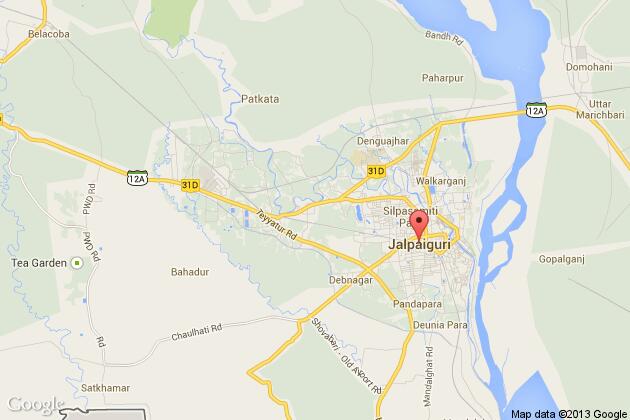 <p>Denying its involvement in a bomb blast in West Bengal's Jalpaiguri district which claimed five lives, the Kamtapur Liberation Organisation (KLO) on Friday warned police against defaming the outfit.</p>
Denying its involvement in a bomb blast in West Bengal's Jalpaiguri district which claimed five lives, the Kamtapur Liberation Organisation (KLO) on Friday warned police against defaming the outfit.
Police suspect involvement of the KLO behind Thursday's explosion caused by an improvised explosive device (IED) in Bajrapara area of Jalpaiguri as December 26 is also observed by the KLO as "martyr's day".
In a press statement signed by secretary general Kailash Koch, the KLO accused police of creating misunderstanding among the people by blaming the outfit for the explosion.
"We hereby clarify that the West Bengal Police have been trying to create misunderstanding among the Kamtapuri people by blaming us. They want to show us in bad light to hide their own inhuman activities. They have been trying to defame our organisation," Koch said.
"We want the police not to play hide and seek with the innocent people in the name of the organisation," he added.
Two days ahead of the explosion, three KLO militants were rounded up from the district for their alleged involvement in extortion from tea garden owners and other businessmen from north Bengal by issuing threats.
"We suspect KLO militants are behind the blast. Recently some of their activists have been arrested. The blast could be a retaliatory action on their part," said Inspector General of Police, North Bengal, Sashikant Pujari after the blast.
Meanwhile, forensic experts on Friday visited the explosion site, while security has been heightened in and around north Bengal ahead of Dec 28 - the day the KLO was founded in 1996.
A National Investigation Agency (NIA) team too inspected the site and collected samples.
No arrest has been made so far.
State Panchayat Minister Subrata Mukherjee, who during the day met the injured in the hospital, assured media persons that the investigation was heading in the right direction.
The KLO has been demanding a Kamtapur state comprising six districts - Cooch Behar, Darjeeling, Jalpaiguri, North and South Dinajpur and Malda - of West Bengal and four contiguous districts of Assam - Kokrajhar, Bongaigaon, Dhubri and Goalpara.
Get the best of News18 delivered to your inbox - subscribe to News18 Daybreak. Follow News18.com on Twitter, Instagram, Facebook, Telegram, TikTok and on YouTube, and stay in the know with what's happening in the world around you – in real time.
Read full article