0/288 Seats ((145 Seats to Win)
Alliance
BJP+
YSRCP+
TDP+
INC+
OTH
Wins + Leads
0
0
0
0
0
+/- 2014
+0
-0
-0
+0
0/90 Seats ((145 Seats to Win)
| Alliance | BJP+ | INC+ | BJD+ | OTH |
| --- | --- | --- | --- | --- |
| Wins + Leads | 0 | 0 | 0 | 0 |
| +/- 2014 | +0 | -0 | -0 | +0 |
West Bengal to Slash Petrol, Diesel Prices by 1 Rupee Per Litre
West Bengal chief minister Mamata Banerjee further urged the Centre to reduce the cess on fuel prices.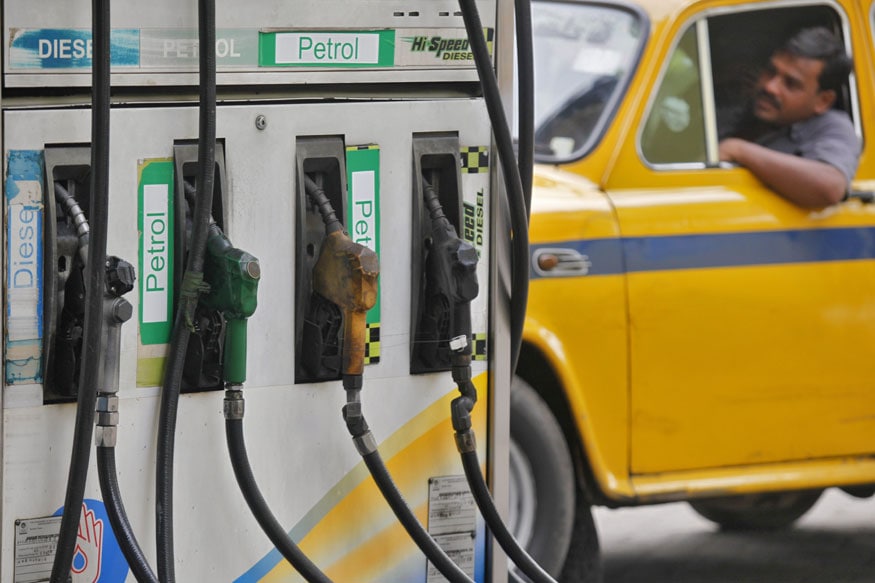 Image for Representation. (Image: Reuters)
Kolkata: After Rajasthan and Andhra Pradesh, West Bengal Chief Minister Mamata Banerjee on Tuesday announced that her government will slash the rates of petrol and diesel by one rupee per litre.
Banerjee, who is at the forefront in the fight against the Bharatiya Janata Party (BJP), made a political statement by announcing the cut in petrol and diesel prices and said the Centre should also withdraw the cess on petroleum products.
"The common people are facing the harassment and hardships. For the time being, we have decided to slash one rupee for each litre of petrol and diesel.
"We also demand that the central government consider cutting down the cess on diesel and petrol prices," she told reporters at the state secretariat in Kolkata.
According to a senior official in the state finance department, the reduced prices would be applicable from Tuesday midnight.
Attacking the Narendra Modi government, the Trinamool Congress supremo alleged that it had hiked the excise duty on petrol and diesel nine times, even when the global crude prices were falling. "They are not thinking about the common people," she said.
The Centre was increasing the prices of petroleum products, she said, adding that it was a "mismanagement" of the economy. "Our government had never increased the sales tax or cess during all these years," Banerjee said.
She pointed out that some poll-bound states like Rajasthan had also reduced the fuel prices.
Rajasthan Chief Minister Vasundhara Raje announced a four percentage point cut in value-added tax (VAT) on petrol and diesel on Sunday, which will reduce the fuel prices by Rs 2.5 per litre in the state.
The Andhra Pradesh government, too, on Monday declared a reduction of tax on petrol and diesel by Rs 2 a litre.
Banerjee said West Bengal was repaying a Rs 48,000-crore loan to the Centre every year, an amount not paid by any other state.
Get the best of News18 delivered to your inbox - subscribe to News18 Daybreak. Follow News18.com on Twitter, Instagram, Facebook, Telegram, TikTok and on YouTube, and stay in the know with what's happening in the world around you – in real time.
| Edited by: Ahona Sengupta
Read full article