Here's a Look at the Legal Status of Instant Triple Talaq in Muslim Nations
The Supreme Court, in its landmark Shayara Bano Vs Union of India judgement on Tuesday, struck down talaq-e-biddat, or instant talaq.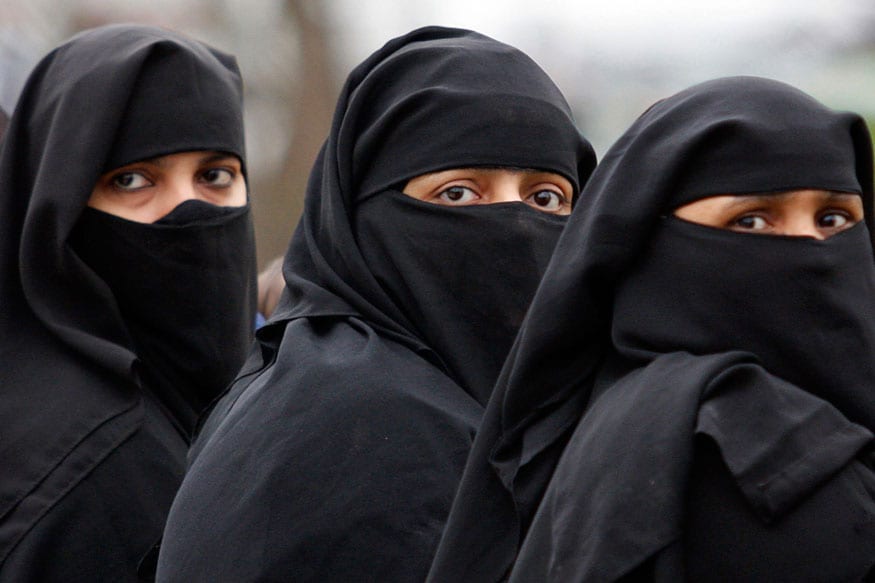 Picture for Representation.
New Delhi: The Supreme Court, in its landmark Shayara Bano Vs Union of India judgement on Tuesday, struck down talaq-e-biddat, or instant talaq. It also referred to the legal status of the practice in other Muslim majority nations.
Here's a look at the status in other Muslim majority countries:
ARAB COUNTRIES
Algeria: A theocratic state which declares Islam as its official religion. Muslims of the Sunni sect make the majority. On triple talaq, it ruled in 1984, that "divorce cannot be established except by a judgment of the court, preceded by an attempt at reconciliation for a period not exceeding three months".
Egypt: A secular state where Sunni Muslims are a majority. Egypt's Law of Personal Status, 1929, ruled that "Talaq pronounced under the effect of intoxication or compulsion shall not be effective; A conditional talaq which is not meant to take effect immediately shall have no effect if it is used as an inducement to do some act or to abstain from it; A talaq accompanied by a number, expressly or impliedly, shall not be effective except as a single revocable divorce; Symbolic expressions of talaq, i.e., words which may or may not bear the implication of a divorce, shall not effect a divorce unless the husband actually intended it".
Iraq: A theocratic state with Islam as the official religion and a majority Shia population. It has enacted the following legislation: Code of Personal Status 1959, as amended in 1987. It declares, "No divorce shall be effective when pronounced by (a) one who is intoxicated, insane or imbecile, under duress, or not in his senses due to anger, sudden calamity, old age or sickness; (b) a person in death-sickness or in a condition which in all probabilities is fatal and of which he actually dies, survived by his wife."
Morocco: Is a theocratic state. Sunni Muslims form the majority. It states, "Whoever divorces his wife by Talaq must petition the court for permission to register it with the Public Notaries of the area where the matrimonial home is situate, or where the wife resides, or where the marriage took place".
United Arab Emirates: "If a husband divorces his wife after consummation of a valid marriage by his unilateral action and without any move for divorce from her side, she will be entitled to compensation besides maintenance for Iddat. The Kazi may decree the compensation".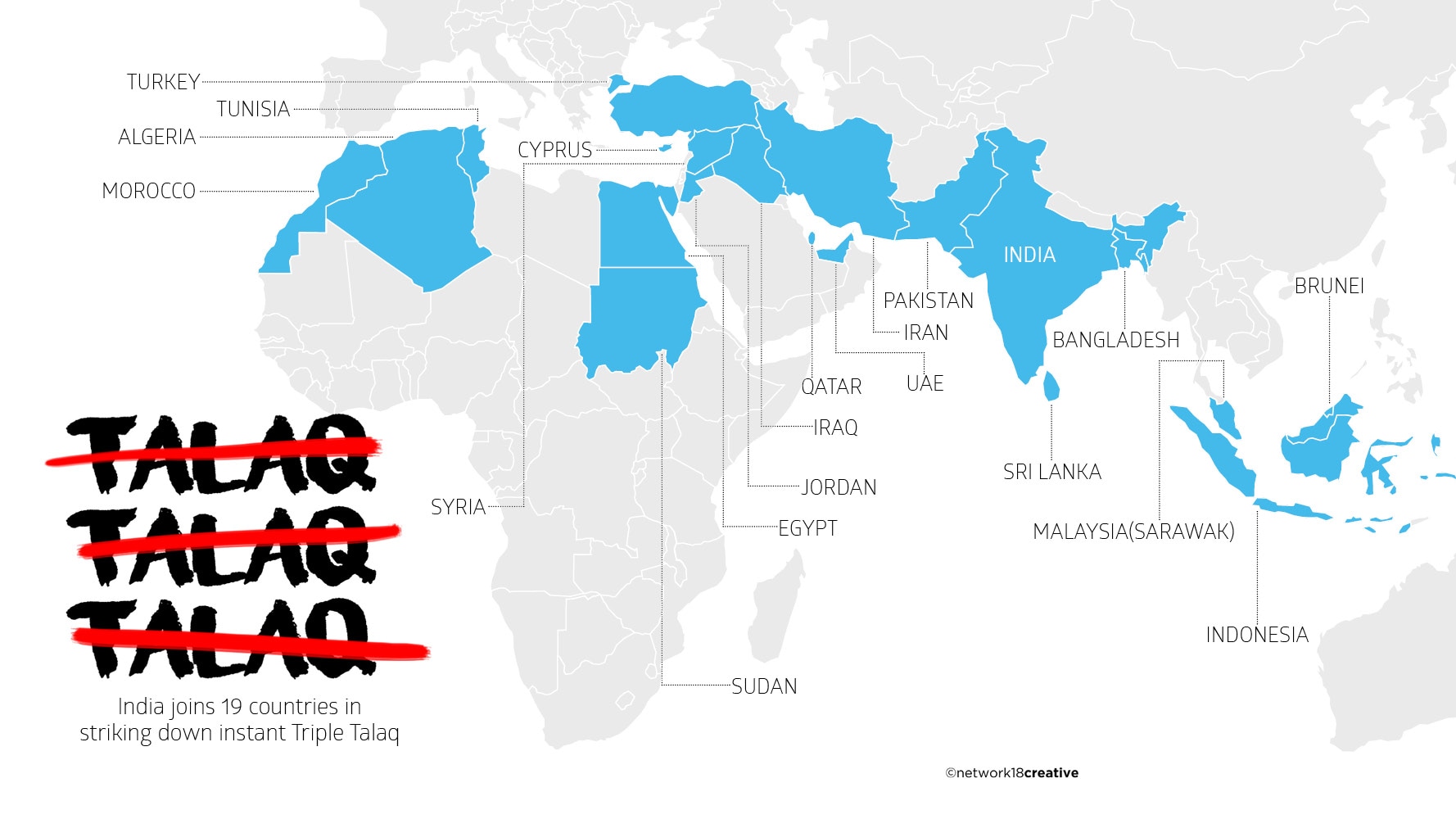 SOUTH ASIAN COUNTRIES
Pakistan and Bangladesh: Are both theocratic States, wherein Islam is the official religion. In both countries Muslims of the Sunni sect constitute the majority. On the issue at hand Pakistan legislated in 1961, which was emulated by Bangladesh, that: "Any man who wishes to divorce his wife shall, as soon as may be after the pronouncement of Talaq in any form whatsoever, give the Chairman a notice in writing of his having done so, and shall supply a copy thereof to the wife; Whoever contravenes the provision shall be punishable with simple imprisonment for a term which may extend to one year, or with fine which may extend to five thousand rupees, or with both."
SOUTHEAST ASIAN NATIONS
Indonesia: Sunni muslims form a majority, but the Constitution guarantees freedom of religion. On talaq-e-biddat it says: "A divorce shall be effected only in the court and the court shall not permit a divorce before attempting reconciliation between the parties. Divorce shall be permissible only for sufficient reasons indicating breakdown of marriage."
Malaysia: Islam is the official religion of the country, but other religions are permitted to be practiced in peace and harmony. On instant triple talaq the law states, "A husband or a wife who desires a divorce shall present an application for divorce to the court in the prescribed form accompanied by a statutory declaration. Where the other party does not consent to the divorce or it appears to the court that there is reasonable possibility of reconciliation between the parties, the court shall as soon as possible appoint a Conciliatory Committee."
Get the best of News18 delivered to your inbox - subscribe to News18 Daybreak. Follow News18.com on Twitter, Instagram, Facebook, TikTok and on YouTube, and stay in the know with what's happening in the world around you – in real time.
Subscribe to Moneycontrol Pro and gain access to curated markets data, trading recommendations, equity analysis, investment ideas, insights from market gurus and much more. Get Moneycontrol PRO for 1 year at price of 3 months. Use code FREEDOM.
| Edited by: Sanchari Chatterjee
Read full article