BRICS 2017: First Words of Chinese President Xi Jinping to PM Narendra Modi after Doklam Standoff
The development came as Prime Minister Narendra Modi and Chinese President Xi Jinping met along the BRICS Summit.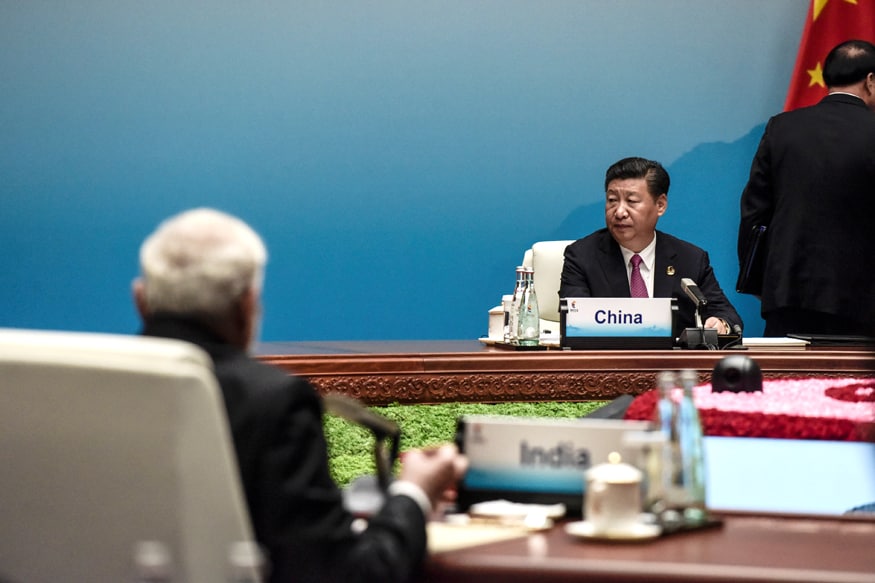 The US lawmaker has said that at a strategic level, the multi-billion Belt and Road initiative reflects Beijing's regional and global ambitions. (File photo: Reuters)
New Delhi: Prime Minister Narendra Modi and Chinese president Xi Jinping met on the sidelines of the BRICS summit in Xiamen, making it the first bilateral meet after the over two-month long standoff at Doklam. The meeting lasted for over an hour.
Chinese President Xi Jinping told Prime Minister Narendra Modi that healthy, stable Sino-Indian ties in line with fundamental interests of their people.
The President also called to push forward Sino-Indian ties on "right track". Xi also mentioned Jawahar Lal Nehru's Panchsheel treaty, saying that China was prepared to work with India to seek guidance from five principles of Panchsheel.
The five principles are:
1. Mutual respect for each other's territorial integrity and sovereignty.
2. Mutual non-aggression.
3. Mutual non-interference in each other's internal affairs.
4. Equality and cooperation for mutual benefit.
5. Peaceful co-existence.
Get the best of News18 delivered to your inbox - subscribe to News18 Daybreak. Follow News18.com on Twitter, Instagram, Facebook, Telegram, TikTok and on YouTube, and stay in the know with what's happening in the world around you – in real time.
| Edited by: Sanchari Chatterjee
Read full article