GET Stock

Quotes


What Parents of Child Sexual Assault Survivors Have to Say About Death Penalty
The BJP-led central government, criticised for remaining mum and the shameful conduct of its senior ministers in the J&K state cabinet who attended rallies in support of the rape accused, responded by issuing an emergency executive order to introduce capital punishment for child rapists.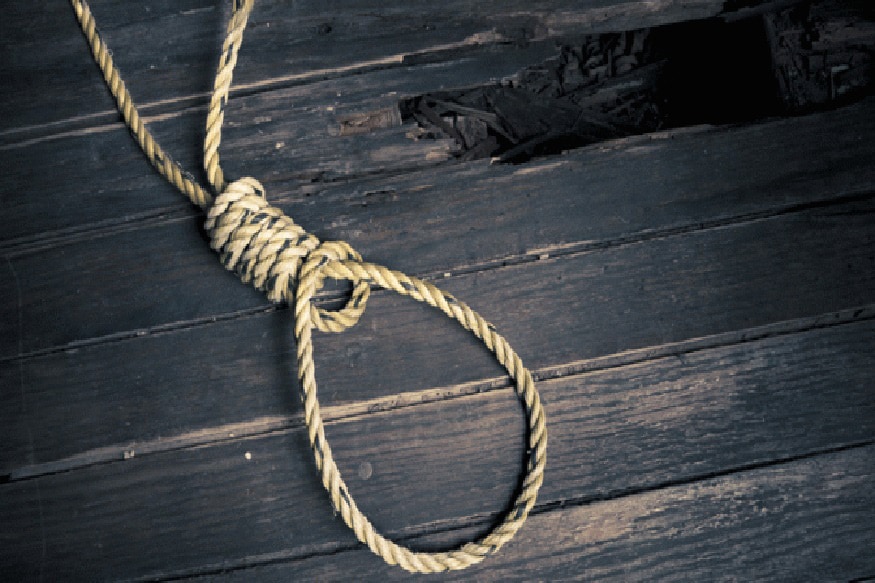 Image for representation only.
New Delhi:
As the horrific details about gang-rape and murder of an eight-year-old girl from Jammu's Kathua district were reported, fierce protests broke out across the country.
The BJP-led central government, criticised for remaining mum and the shameful conduct of its senior ministers in the J&K state cabinet who attended rallies in support of the rape accused, responded by issuing an emergency executive order to introduce capital punishment for child rapists.
It seemed to have worked. Protests at most placed died down. Multiple surveys confirmed that death punishment is what most people advocated in such cases. The debate on the sexual assault of children seemed to have ended with the announcement of an exemplary punishment.
Until now.
On Monday, over a hundred child rights activists, lawyers, academics, former judges and parents of sexual assault survivors decided to speak up.
A letter signed by 107 people, working in the field of sexual abuse in various capacities, issued on Monday called the ordinance "reactionary, impractical and disproportionate with regards to sentencing." The letter claimed that the ordinance "is designed to fail girl children once again".
News18 spoke to the parents of three sexually abused children on the sidelines of an event held in New Delhi to mark strong objection to this ordinance. Among the panellists were (Retd) Justice AP Shah, advocate Vrinda Grover, and child rights activists Bharti Ali and Anuja Gupta.
The three parents described the pain they had suffered, both on learning about the incident and during the painfully long litigation that followed the incident, and described their views on the subject. All three of them explained to News18 why they firmly opposed the idea of sentencing child rapists to death.
(Details of the children and their parents have been withheld, and their names changed, to protect their privacy)
'Who will feed us if you kill my daughter's rapist – her father'
Saadhna could sense something wrong with her daughter for some time. One day, the eight-year-old daughter confided that her father had been raping her for last several days.
"The ground beneath my feet slipped. My daughter told me that she didn't say anything out of fear. He had threatened to chop off her arms and beat me in case she revealed what was being done to her."
Suffering acute trauma her child lost control over her bowels, which brought them both even more anguish.
Saadhna confronted her husband who first plainly denied raping his own daughter and then got up to assault his wife. She called for police. From morning 9 till midnight she sat at the police station trying to get an FIR lodged. Saadhna's husband was finally arrested and sentenced to prison.
"I couldn't tell anyone about it to protect my child. She and I have suffered this alone. We have no support from anyone, financial or psychological, and have been trying to brave through by ourselves."
So, wouldn't she want the man who raped her daughter to be executed?
"No. How will it help me? We have no means of livelihood and the only person who can support us, whether he earns from behind the bars or outside prison, is my husband. If he's killed how will we survive?"
According to several surveys and official data, most of the minor victims know their perpetrators. This factor, activists say, has obviously not been considered while rallying for death penalty.
"Most of the child survivors of sexual assaults don't report the assault because they don't want an upheaval in the family. When they were told that their testimonies would send their fathers, uncles etc. to prison, the survivors of assault often go into a shell. Now, if you tell them that their statement will send their father, uncle etc. to the gallows, they will never open up," said Anuja Gupta, who runs RAAHI foundation.
"They are never going to talk about it in such a case and this means that they are going to live with the trauma of sexual abuse, which is an epidemic in this country, with social, physical, psychological, reproductive health problems, for the rest of their lives," Anuja added.
'Death is too easy. I want him to remain alive and regret'
Two days after the infamous December 16 gangrape, a three-and-a-half year girl was allegedly raped in her play school in another locality of Delhi.
This started an ordeal for Saqib, who used to work as a daily wage labourer in the capital.
"This happened in December and we could not install a fan in our house till the next July because the person who raped my child had threatened to hang her by the fan if she opened her mouth. The very sight of a ceiling fan would make her scream."
Saqib recalls the number of times his then three-and-a-half-year-old daughter was made to recall the incident in courts.
"The defence lawyer would ask my daughter to enact the whole episode in the courtroom. 'Where did it pain' he asked her several times. It broke our hearts but we wanted justice, so we carried each other along and continued fighting."
Saqib was thrown out of his rented accommodation because his landlord didn't like repeated visits by the police. He says he was implicated in various cases like molestation and chain-snatching by the accused to break Saqib's spirit.
"But having suffered all this, I would still say death penalty is not the answer. Death would be a deliverance for him. I want him to remain alive and express regret for what he's done – how he has psychologically deformed by child – for the rest of the life that he should spend in prison."
'How can we wish for their deaths? They were also minors like my child.'
Babeeta's son was gangraped just as he entered his teens. It happened in his school. She didn't know how to react.
"It takes years, to even begin the healing. And it's not easy for me either. At that age he began to wet the bed. My child may cry a thousand times but I can't break down in front of him."
They had nobody to guide them. Days after Babeeta got an FIR lodged, she got to know from the police that the accused had been acquitted.
"Nobody even asked us to appear before the court. When we reached the court we found all those boys smirking at us. One of them raised his shirt collar while grinning. We felt helpless."
Did she consider the perpetrators animals who needed to be put down for what they'd done?
"Like animals, yes, but never felt they should be killed. They were also after all minor young boys like my child. All we wanted was an apology. We just wanted those boys to understand what they had done to my child."
She adds, "You know all those raped young girls they keep finding in bushes. If they begin killing rapists, you won't even find those bodies."
Talking about the harm that the sexual-assault survivor will be exposed to if their rapist is awarded capital punishment, Justice (retd) AP Shah said, "Death penalty fails to consider the nature of child sexual abuse and endangers children. In a situation where child sexual abuse is underreported and most perpetrators are known to the children, (a move like this) will prove disastrous."
Shah added that instead of focusing on what the judicial system in this country lacked, the government has announced a populist and political ordinance.
"There is not even one special POCSO court in this country. There are no special public prosecutors. There is very little that can assuage the trauma of a child survivor, who is exposed to a long and arduous trial process. Instead of strengthening institutions to protect the child, the government has announced this populist and politically-motivated ordinance," he said.
(Get detailed and live results of each and every seat of the state Assemblies in Madhya Pradesh, Rajasthan, Telangana, Chhattisgarh and Mizoram to know which candidate/party is leading or trailing and to know who has won and who has lost and by what margin. Our one-of-its-kind Election Analytics Centre lets you put on the psephologist's hat. Know interesting facts and trivia about the elections. Elections = News18)
| Edited by: Aditya Nair
Read full article
Countdown To
Elections Results
To Assembly Elections 2018 Results