GET Stock

Quotes


What was Aamir Khan's son Junaid doing in Dilli Haat?
Junaid is currently busy assisting Rajkumar Hirani for his upcoming film.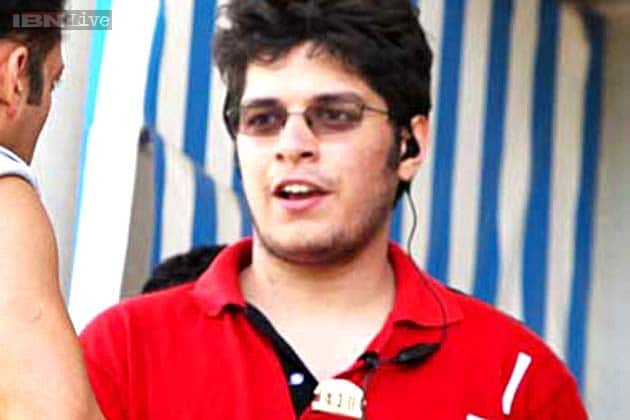 Junaid is currently busy assisting Rajkumar Hirani for his upcoming film.
New Delhi: With his hair tied back, looking casual in army style shirt and trousers, and a pair of glasses, Junaid wasn't the spitting image of Aamir Khan as the father-son duo shot for Rajkumar Hirani's 'Peekay' at Dilli Haat, INA a few days back. But what he has inherited from his dad - strive for perfection - will help him go places.
Even though Junaid looked super busy, he threw no tantrums while posing with his fans for photographs. Yes, he might prefer to stay away from media glare - evident from the fact that he didn't accompany Aamir and Rajkumar at World Tourism Day event which happened at the same venue - but he stayed in fans' good graces as he connected with them.
"It is good to be here in Delhi. I couldn't attend World Tourism Day event as I was busy with the shoot," he told us. For the uninitiated, Junaid is assisting director Rajkumar Hirani for his upcoming political satire 'Peekay'.
A little reluctant to divulge details about the shoot and the experience of being part of the film, Junaid did share his plans the next time he comes to Delhi. He may not have picked anything interesting from Dilli Haat for his family members during his recent visit, but the actor promises to return to the capital only to make his next trip into a shopping mission. "We came to Dilli Haat earlier for a recce. Since I haven't bought anything this time, I will come back soon only to shop for my family. We don't have anything like Dilli Haat back in Mumbai," he chuckled.
Just like any foodie, who can't stay away from the lip-smacking fare, Junaid too couldn't resist from gorging on the food items available at Dilli Haat. "Well, I loved the momos here. They were so amazing," he added.
Also Watch

Jharkhand Hunger Deaths Part I: Killed By Hunger: The 20% of Jharkhand's Population Crying for Food
Read full article