Who Will Succeed Ram Rahim? Adopted Daughter or 'Papa's Angels'?
Since the godman is now convicted, who will inherit the legacy? One of the contenders to succeed Baba Ram is Guru Brahmachari Vipasana.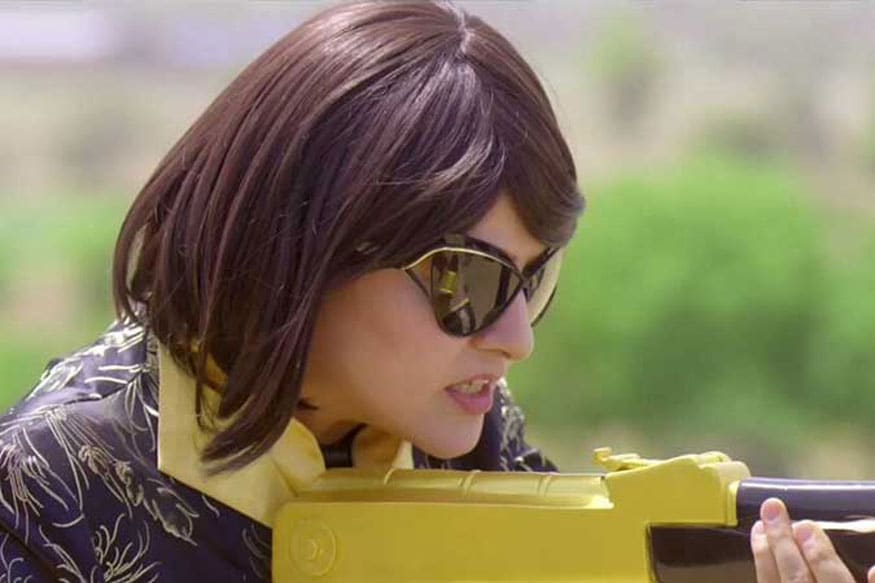 Honeypreet, who used to claim that she was Ram Rahim's "adopted daughter", starred as the main heroine in five films he directed, produced and acted in, in three years.
New Delhi: The successor of godman Baba Ram Rahim will inherit assets worth hundreds of crores, millions of followers and political connections.
Since the godman is now convicted, who will inherit the legacy? One of the contenders to succeed Ram Rahim is Guru Brahmachari Vipasana. The woman, who rose through the ranks and graduated from an institute run by Dera, is largely said to be the second-in-command at the organisation. She is the chief of management team at Sirsa, called the 'nambardaar'.
The 'nambardaar' is the highest authority at the Dera headquarters, which has been at the helm of organising many of the events that brought the eyeballs to the outfit, like blood donation camps, cultural events, etc. Many of these events have earned Dera records, including those recognised by Guinness.
But she's not the only one who's in the list of probabales. Ram Rahim's children, one of them adopted, can be possible rivals to Vipasana.
His daughters, Amarpreet Insan and Charnpreet Insan, are 'Papa's Angels', as can be seen on their Twitter bios.
While their scope of work in the organisation has never been clear, both women are married and their respective husbands have also taken the title of 'Insan'.
Ram Rahim's son, Jasmeet, is a businessman and is married to Punjab Congress leader Harminder Singh Jassi's daughter. Various reports have suggested that Jasmeet was declared the heir to his father's throne in 2007, after the latter was chargesheeted by the CBI in rape and murder cases.
The possibility of any of his biological children taking over the reins is slightly on precarious grounds since the organisation has never had any of its chiefs handing over the baton to one of his own.
The Dera website says Shri Mastana Ji Maharaj founded Dera in 1948, after which Param Pita Shah Satnam Ji Maharaj took over. Ram Rahim succeeded Satnam Maharaj. The organisation is said to have a policy of excluding immediate members of their leaders as the next chief.
There can, however, be a slight issue. While she has been adopted by Ram Rahim, Honeypreet Insan is considered a strong contender for the post of the next Dera leader.
She is one of the closest confidantes of Ram Rahim and has acted alongside him as one of the main protagonists in all films by the Dera chief.
Honeypreet, who addresses Ram Rahim as GuruPa on social media, has her own website where she says, "It has been a wonderful experience working with my father. He inspired me. His talent, acting skills, sharp memory and overall contribution to the film made things easier."
Interestingly, it was Honeypreet who was seen alongside Ram Rahim right after he was convicted on Friday.
How rich is the Dera outfit?
Saying that the outfit is very rich would be an understatement. Its headquarters in Sirsa has a sprawling compound which also houses a multi-specialty hospital, a stadium, a bevy of luxury vehicles. Since the organisation is listed as an NGO, it is exempt from taxes under Income Tax Act's Section 10(23).
Other than acres of immovable assets spread across Punjab, Haryana, Rajasthan, the outfit also boasts of strong political connections.
Get the best of News18 delivered to your inbox - subscribe to News18 Daybreak. Follow News18.com on Twitter, Instagram, Facebook, Telegram, TikTok and on YouTube, and stay in the know with what's happening in the world around you – in real time.
| Edited by: Mirza Arif Beg
Read full article