GET Stock

Quotes


Who Are These 21 Farmers You Stopped from Burning Crop, NGT asks Punjab
The Punjab government had claimed to have stopped 21 farmers of Kallar Majri village from burning stubble by giving them incentives and infrastructural facilities.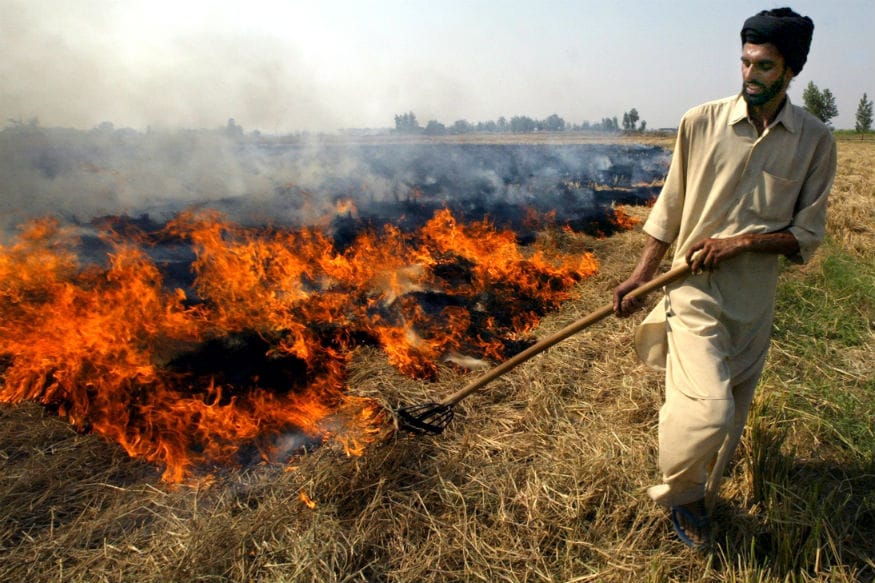 Representative image (Reuters)
Chandigarh:
The National Green Tribunal (NGT) on Wednesday ordered the Punjab government to produce 21 farmers who it claimed were stopped from burning stubble crop in exchange for incentives and infrastructural facilities. The farmers belong to the 'adopted' Kallar Majri village near Patiala district.
The bench, headed by NGT chairperson Justice Swatanter Kumar, directed the state government to the 21 farmers before the green court on October 13.
"Hitting out at the government, the NGT said that even after two years of being asked to come up with an action plan, they have not done much. The bench clearly asked if the government can produce a single farmer from Punjab before them who can say that whether the government gave him any kind of assistance," Bharatiya Kisan Union president Balbir Singh Rajewal said.
The NGT has warned of strict action against the concerned officer if the authorities fail to produce details of the farmers. The green court also rapped the government, saying it is not a "political issue", but an "environmental issue".
Ahead of the hearing on Wednesday, farmers had gathered in large numbers outside the NGT.
BKU president Rajewal telling about the frustration of farmers said, "Everybody is highlighting stubble burning as the reason for rise in air pollution, but what about the industries that do the same? Farmers don't burn stubble because they are happy doing it. They are just helpless and don't have any choice. Farmers feel it is has become a fight between the poor and the rich. Nobody is genuinely concerned about the state of farmers."
Farmers have threatened to continue burning crop residue unless the government suitably compensates them. Around 200 farmers from 11 villages in Patiala district are burning stubble, leading to the rise in air pollution in adjoining areas, including Delhi-NCR.
The Pollution Control Board's standing counsel Naginder Benipal said, "The government has provided free to manage paddy straw to 21 farmers. And today we provided the list of those farmers to the NGT."
Benipal said the Pollution Control Board has "honoured" farmers who didn't burn stubble last year. "This year, a total 948 cases have been reported. Stubble burning has reduced by 10%. Out of these 948 cases, we have issued challans to 104 farmers and collected a fine of Rs 1,45,000. In fact, the government is making sure that if any government employee owning agriculture land burns stubble, strict action will be taken against them. The Punjab School Education Board has come up with a lesson for Class 12 students on stubble burning so they realise its ill-effects early in life."
BKU president Rajewal, meanwhile, declared the farmers will celebrate a "black Diwali" this year. "Farmers will not buy sweets or crackers this year. They are angry at the government. They are burning stubble in retaliation. The government is not ready to give anything to the farmers. Instead, the state government is pressuring the farmers. But the government should realise that farmers are not scared of any pressure. Stubble burning is the only solution left with them."
Also Watch
| Edited by: Nitya Thirumalai
Read full article