Why Delhi University Is Becoming Next Theatre of India's Language Conflict
The DU website lists Hindi, Urdu, English, Arabic, Bengali, Sanskrit, Punjabi, Persian, Italian, Spanish, French and German as languages under 'academic courses' but does not include other scheduled languages such as Malayalam, Tamil, Odiya, Kannada, Marathi and Ne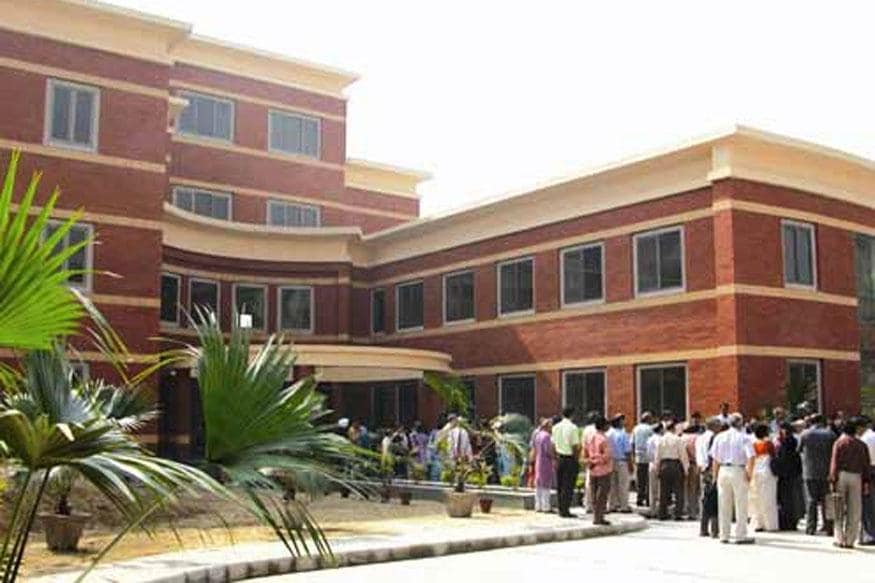 File photo of Delhi University. (Representative image)
New Delhi:
Kerala Chief Minister Pinarayi Vijayan earlier this week wrote a scathing letter to Prime Minister Narendra Modi, which highlighted the ugly side of the language bias in Delhi University (DU). Malayalam, he wrote, was not considered an 'academic' language like Hindi or Bengali.
"It has been reported that several languages included in the eighth Schedule of the Constitution, including Malayalam, are not a part of the Modern Indian Languages list considered by the university. It means they cannot be included in calculation of the "best of four" marks, which determines the aggregate score for admission into DU," he wrote.
Malayalam, in fact, is not the only scheduled language that has been left out of the DU's "academic" list. Tamil, Odiya, Kannada and Nepali, among others, are also left out.
Does DU have a language bias?
Delhi University makes a distinction between 'academic' and 'non-academic' subjects. Students who include non-academic subjects in the "best four", calculating their final Class XII percentage, are at a disadvantage in the admissions process.
The Delhi University website displays a list of subjects that are considered 'academic' by the varsity and can be included in the "best of four". If a student includes a subject not on this list, he or she will have 2.5% deducted from their final percentage. The DU website lists Hindi, Urdu, English, Arabic, Bengali, Sanskrit, Punjabi, Persian, Italian, Spanish, French and German as languages under 'academic courses' but does not include other scheduled languages such as Malayalam, Tamil, Odiya, Kannada, Marathi and Nepali.
In fact, other subjects such as Home Science have been given a status above Malyalam and Tamil as an academic subject.
According to Ish Mishra, from the department of Political Science at Hindu College, this reflects a deep-rooted bias against certain languages. "Most of us didn't even know that certain scheduled languages are not considered academic subjects. This is ridiculous because languages such as Malayalam, Tamil and Kannada are ancient languages. Students from state boards, who want to apply to DU, will be discouraged from learning their own language in school. This is totally unfair."
The language fault lines
Language is fast becoming a significant political cleavage in India. Karnataka recently saw a spate of protests against alleged "Hindi imposition". This culminated in activists from the Karnataka Rakshana Vedike (KRV), a pro-Kannada outfit, resorting to vandalism by blackening Hindi signboards at Bengaluru Metro Stations. The KRV had also put together a front of regional parties and groups from non-Hindi speaking states such as Maharashtra, Tamil Nadu, Kerala and West Bengal.
They are also planning a round-table conference in the national capital next month. According to media reports, Bengaluru Police had to advise Bengaluru Metro Rail Corporation (BMRCL) to remove all signage from Metro Stations that were in Hindi.
Pinarayi Vijayan's letter is sure to stir the hornet's nest. MB Rajesh, CPI (M) MP from Palakkad in Kerala, echoed the CM's words. "I have not read the full contents of the CM's letter, but I agree that any form of language hegemony should be restricted. Any discrimination on the basis of language is outrageous and unconstitutional. Malayalam has the status of a classical language. It has a rich history. There is absolutely no reason for it to be considered non-academic."
Karnataka Chief Minister K Siddaramaiah recently triggered a row by setting up an exploratory committee to gauge the possibility of a separate state flag for Karnataka. Dinesh Gundu Rao, working president of the Karnataka Pradesh Congress Committee, said, "If it is a Central University then it should respect all languages equally. One scheduled language cannot be treated as superior to another."
The way forward
Abha Dev Habib, former member of DU's Executive Council, told News 18, "You see, the system is constantly evolving. The number of students coming from other states was not so high earlier. But today, the crowd is much more heterogeneous. Because of this, certain changes will have to be made. For example, making it compulsory to pass in Hindi will not work. It used to be ok once upon a time, when the bulk of students came from the Hindi belt. But that is changing now and the University must adapt."
She added, "In fact, I am glad that this problem has been pointed out. I welcome the Chief Minister of Kerala's letter and I hope the University takes note of it."
But can this rule change? Habib said, "Yes, it can most certainly change and it must. This is an admissions issue and it doesn't always reach the Executive Council. The academic committee that handles admissions must make sure that they make the requisite changes before next year's admissions process."
Mishra, however, advocates a more radical approach. "To leave out scheduled languages is akin to discrimination on part of a Central University. If students want, they can challenge this arbitrary rule in court. It is completely unconstitutional and will not hold up in court. In fact, the Kerala Government should lead this fight and help students seek legal remedy."
| Edited by: Ananya Chakraborty
Read full article
Countdown To
Elections Results
To Assembly Elections 2018 Results