Why Does Collegium Send Handful of Names Despite Huge Vacancies, Govt Questions SC
SC asked Attorney General KK Venugopal to first explain the fate of the names that has already been sent to the government.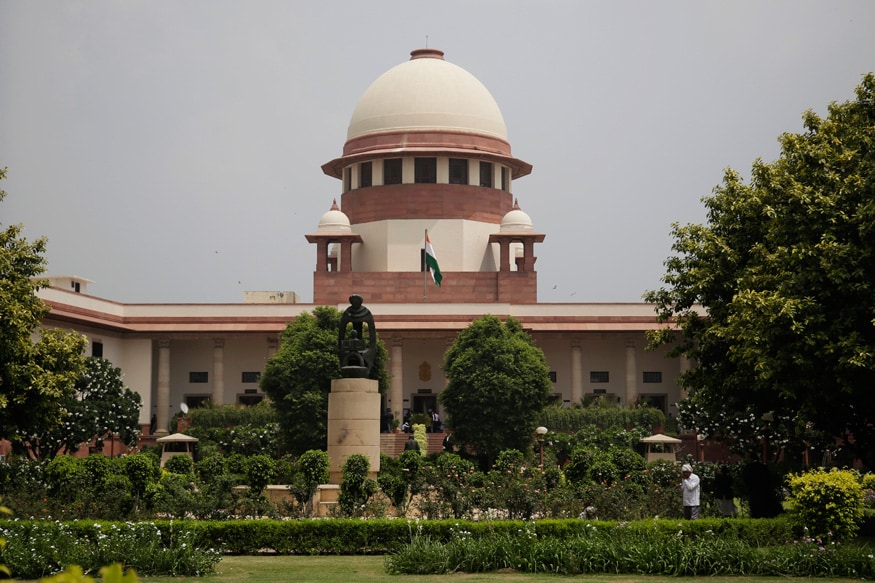 A file photo of the Supreme Court. (PTI)
New Delhi:
As the tussle between the judiciary and executive over judicial appointments rages on, the central government on Friday questioned the Collegium over making only a handful of recommendations despite huge vacancies.
Attorney General KK Venugopal contended that the government was being blamed for being "tardy" in making appointments while the truth remained that the Collegium was not forwarding enough names to the government for appointments.
The issue came up as a bench headed by Justice Madan B Lokur heard a matter relating to vacancies in high courts of North Eastern states.
The Court asked the AG about the names pending with the government for appointments but Venugopal retorted that he will have to find out.
Venugopal added that although the Court was looking at vacancy of judges in the high courts of Manipur, Meghalaya and Tripura, the fact was that only a few names were being recommended by the Collegium despite massive vacancies.
"The Collegium will have to see the broad picture and recommend more names... some high courts have 40 vacancies but recommendation of the Collegium is only for three. If there is no Collegium recommendation, nothing can be done," Venugopal said.
At this, the bench asked the AG to first explain the fate of the names that has already been sent to the government.
"People from the Northeast, what are they supposed to do? They come to Delhi before us, to say that please transfer our case to other high courts. They spend money for this," the bench observed, while adding that there has to be expediency in clearing appointments.
The AG, however, stood firm that the Collegium must send more names.
The Collegium had on April 19 recommended for appointing Justice M Yaqoob Mir and Justice Ramalingam Sudhakar as the chief justices of the Meghalaya High Court and Manipur High Court respectively.
During the hearing, Venugopal said that their appointment was under consideration and that orders would be issued shortly.
The Court then gave the government 10 days to file an affidavit on steps taken so far to fill up vacancies in high courts of Meghalaya, Manipur and Tripura.
Manipur High Court has only two judges against a sanctioned strength of seven, Meghalaya High Court has one judge against the sanctioned strength of four, while Tripura High Court has two judges against sanctioned strength of four.
The showdown, on the judicial side, has come at a time when the government's objections against elevating Uttarakhand High Court Chief Justice K M Joseph as an apex court judge has kicked up a controversy over executive's interference.
| Edited by: Aakarshuk Sarna
Read full article
Countdown To
Elections Results
To Assembly Elections 2018 Results