GET Stock

Quotes


Why promote porn stars when talented actors are waiting for opportunities to prove their potential?: Soni Singh on Shanti Dynamite entering 'Bigg Boss 8'
'Bigg Boss 8' contestant Soni Singh who was evicted from the show on Sunday tells us why watching Shanti on TV be an interesting experience.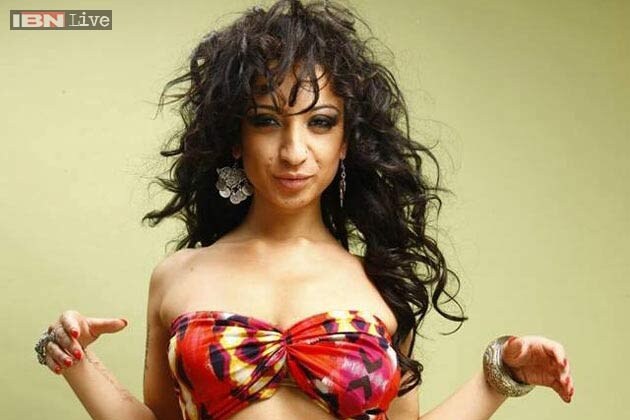 'Bigg Boss 8' contestant Soni Singh who was evicted from the show on Sunday tells us why watching Shanti on TV be an interesting experience.
Are the makers of 'Bigg Boss', in an attempt to get huge TRPs, ignoring the potential harms of roping in porn star Shanti Dynamite as the second wild card entry of this season? Will the critics chide the makers for using Shanti to grab everyone's attention? These issues, which are expected to pop up as soon as the adult movie star enters the house, have already begun to worry Bigg Boss contestant Soni Singh who was evicted from the show on Sunday.
"We all know it is not correct to promote porn stars. Kyun badhawaa detein hain hum inhe. There are so many talented people who are waiting for that one chance to prove their potential. Kyun nahi aise logon ko badhawaa diya jaata? I really don't know if the makers are roping in Shanti to offer something new and different to the viewers. As long as she doesn't promote pornography in the show, it is fine. If we get to know about the life she lives and the kind of person she is in real life, it is okay. I have played negative roles in family shows, but that doesn't make me the same person in real life. So I think Shanti too deserves a chance. Humein kya pata woh kaisi hain aam zindagi mei?"

Upset about her unexpected exit from the show, Soni feels her decision to avert unnecessary fights and unwanted spats didn't work in her favour. "I'm just not feeling good. To be out this early doesn't give a sense of achievement. Since I had a gala time inside the house, I'm so going to miss it.Shayad sabne socha ki yeh aagey tak jayegi toh isko nikal do. But I'm delighted for surviving in the house for this long despite being the real me. I'm not one of those who'd behave in a way which is completely different from how I react in real life. Mai jaisi hoon mai waisi hi rahi Bigg Boss house mei. But it would be disheartening to know that I didn't get enough votes because I stayed away from spats and scuffles."
While many think majority of the reality show, embellished with drama and violence, are scripted, which is why the viewers feel disenchanted, Soni maintains Bigg Boss is a lot different from other shows. "I don't blame the viewers if they think reality shows are scripted. There is no way I can make them think differently. For there have been instances in the past that prove reality shows aren't as real as they are projected to be. Lekin aap jitna yeh issue explain kartey jaogey utna hi isme dhaste jaogey. But let me tell you that Bigg Boss isn't scripted."
When asked about the growing intimacy between Sonali Singh and Gautam Gulati who have been spotted having private conversations and sharing the same bed, Soni said, "Had I seen spotted something unusual between the two, I would have discussed it with you. But yes, the two share a great bond and are definitely close to each other. Wohh masti kartey hain, khelte hain. When you are close to someone in the house, you tend to get closer. If I was to describe their relationship it would be 'healthy flirting'. I will feel sad if I ever get to know that they were faking their emotions for footage."
Since the viewers share an allegiance with TV shows, they tend to take everything that's show on the small screen a bit too seriously. So wouldnt it be right for the viewers to accept the fact that every contestant who enters the house are paid to react strongly, shout and fight, and that's why the viewers shouldn't take things that happen in the house that seriously. "I think those who watch the show are wise. Koi aise nahi kehta hai ki aao aur mujhe maro. If we get into tiffs during a task, and we do cross the line, we are interrupted by the Bigg Boss. So it isn't true that we fight non-stop. Our viewers are intelligent enough to understand what needs to be implemented and not."
Also Watch
Read full article