GET Stock

Quotes


Why the Supreme Court is Expected to Decriminalise Section 377 Today
The apex court had earlier held that the right to privacy cannot be denied, even if there is a minuscule fraction of the population which is affected.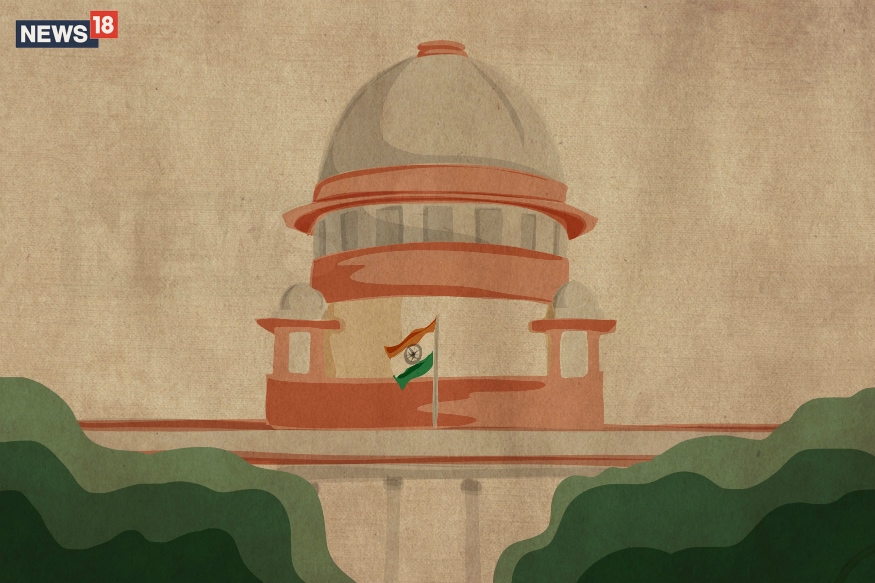 Illustration by Mir Suhail/News18.com
New Delhi:
The nine-judge Constitution Bench in the right to privacy case has ruled that "sexual orientation is an essential attribute of privacy".
The bench has further held that privacy includes at its core the preservation of personal intimacies, the sanctity of family life, marriage, procreation, the home and sexual orientation.
And privacy is a fundamental right.
This conclusion alone appears to be adequate for the Supreme Court to decriminalise gay sex between consenting adults.
Follow live updates for Supreme Court's verdict on Decriminalising gay sex today.
The nine-judge bench was categorical that the "right to privacy and the protection of sexual orientation lie at the core of the fundamental rights guaranteed by Articles 14, 15 and 21 of the Constitution."
Thus, as a protector of rights, the Supreme Court is expected to stand behind the LGBT community on Thursday when the verdict is delivered on Section 377.
Judicial discipline requires a smaller bench to follow the precedent laid down by a bench of larger composition.
Hence, the five-judge bench, which is slated to pronounce the final word of Section 377, shall be bound by what the nine-judge bench has to say on sexual orientation and the right to privacy.
Not only this, by way of two separately authored judgments in the right to privacy case five out of these nine-judges have also disapproved the Supreme Court's judgment in 2013 whereby Section 377 was re-criminalised.
The majority of the nine-judges held that the right to privacy cannot be denied, even if there is a minuscule fraction of the population which is affected, and "the majoritarian concept does not apply to Constitutional rights".
"The purpose of elevating certain rights to the stature of guaranteed fundamental rights is to insulate their exercise from the disdain of majorities, whether legislative or popular. The guarantee of constitutional rights does not depend upon their exercise being favourably regarded by majoritarian opinion," it noted.
On the aspect of very less number of prosecutions under Section 377, the majority in the right to privacy said: "The invasion of a fundamental right is not rendered tolerable when a few, as opposed to a large number of persons, are subjected to hostile treatment."
It further said that prosecution of a few is not an index of violation, is "flawed, and cannot be accepted".
The Supreme Court, during the hearing on Article 377, also refused to leave the matter to the Parliament — what it did in the 2013 judgment, and rather asserted its authority to overturn law enacted by a majority government if it violates any of the fundamental rights.
It thus appears that Section 377 is on its way out in so far as it penalises gay sex between consenting adults in private.
| Edited by: Ahona Sengupta
Read full article