Will Nagarjuna set a new trend with 'Greeku Veerudu'?
'Greeku Veerudu' to feature Nagarjuna and Nayanatara in leading roles. The film is directed by Dasarth.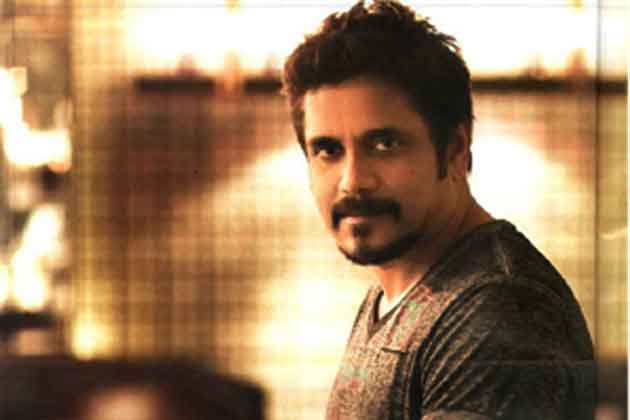 'Greeku Veerudu' to feature Nagarjuna and Nayanatara in leading roles. The film is directed by Dasarth.
Nagarjuna, whose upcoming film 'Greeku Veerudu' is releasing on May 3rd, shared the present movie scenario, his son Naga Chaitanya's career about Akhil's entry in films, his views on politics and more...
The actor is elated that his film 'Greeku Veerudu' is set to be released on the eve of 100 years of cinema. "I am very happy at it", said the actor.
I am very happy that 'Greeku Veerudu' will be releasing on the day our Indian cinema completes 100 years. It is not planned actually. The film should have released in March and then on April 26. But due to some reasons it did not happen. But I came to know about and felt excited about the news.
About Censor
I have attented the inaugural function of the 100 years of Indian cinema celebrations . They have shown a silent film. 'A Throw of the Dice' and I was surprised after watching it.
The movie has upto 4 lip lock scenes and the censor then had approved it. I don't know why the censor is so strict now.
Some elements should definitely be restricted. But, the trend is changing now and it is not fair to follow the rules of 1952 now. When Bollywood movies are releasing here, why are the rules different here and there.
Double meaning dialogues are increasing now as they are not allowing some general dialogues. It is not a good sign and double meaning dialogues are more dangerous.
About 'Greeku Veerudu'
'Greeku Veerdu' is a very good family entertainer like Santosham, Manmadhudu and Mr Perfect. All are good actors in the film and if there is a character with negative shades, it is mine.
My character doesn't believe in marriage and thinks that love is equal to pain. It is very good romantic entertainer in Dasarth's style.
At present movies
Serious subjects no more attract the people now and they are loving only comedy entertainers. I don't know I can do a serious film like 'Shiva' now. Art present, we have to entertain the audience even in songs and I think it is a good sign.
About the new look in 'Greeku Veerudu' and your new dance moves?
I discussed with Sachin, my personal hair stylist for 30 years now, at Manea Salon for a new look. We had searched many styles. As I have a face similar to Orlando Bloom, Brad Pitt we decided for a style similar to them.
I have just tried some new steps in this movie and I am not supposed to compare in dance. There are many good dancers like Ram Charan, Jr NTR and more.
About Dasarath
Dasarath is a very calm and intelligent director. He came to me with the script of Santosham, with the intention of selling the script as he did not want to direct it. I was really impressed with his excellent narration skills and I asked him to direct the film himself.
He was frightened and hesitated to direct at first, But I discussed with the producer S Gopal Reddy and we encouraged the director. Dasarth did excellnt work in this film as well.
About Nayantara
Working with an actress like Nayantara is always very comfortable. She does a lot of work herself and she is a brilliant actress.
About the scriptwriter Harsha
Harsha impressed me with his dialogues, so we selected him as the writer for the film in which our father (Akkineni Nageswara Rao), me and Chaitu (Naga Chaitanya) were acting. I've seen the movie 'Gunde Jaari Gallanthayyindhe' and the dialogues penned by him were very good.
About Naga Chaitanya and Akhil's entry in films
The output of 'Thadaka' has come very good and I am very happy at it. He will also act in the remake of 'Hello Brother' and I am excited about it.
I have questioned by many when is the entry of Akhil and we haven't planned as yet.
Any plans of entering into politics?
Recently, there is much hype has been created that I will be entering into politics. I have no such plans at all and it will not suite me.
When TDP was established I remember there had been pressure on our father to enter into politics as well. I am clearly saying to all that I will not enter politics.
Get the best of News18 delivered to your inbox - subscribe to News18 Daybreak. Follow News18.com on Twitter, Instagram, Facebook, Telegram, TikTok and on YouTube, and stay in the know with what's happening in the world around you – in real time.
Read full article