'Will No Longer be Showpieces': Senior Leaders Dilip Ray, Bijoy Mahapatra Quit BJP in Odisha
The resignations would be a huge setback to the BJP, which is eyeing a rich haul of seats in the Lok Sabha elections next year.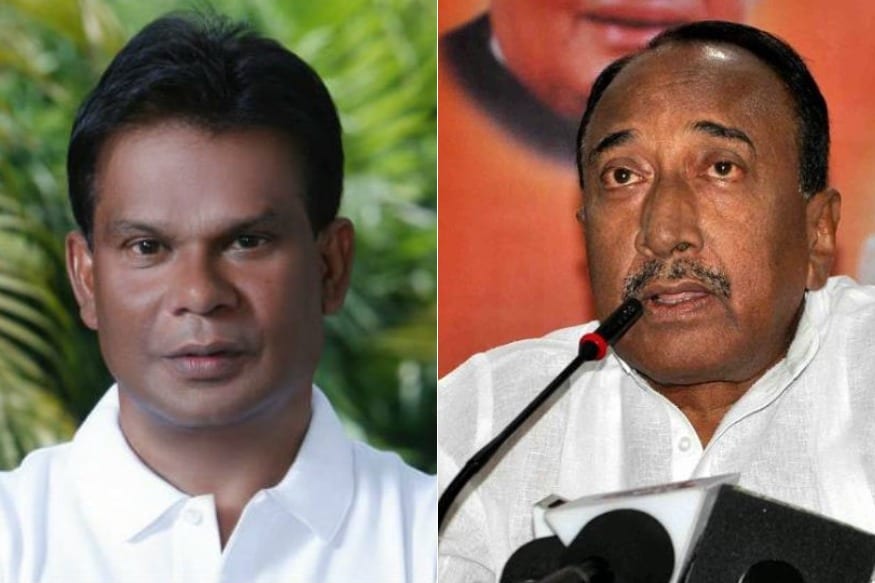 File photo of Dilip Ray (L) and Bijoy Mohapatra.
Bhubaneswar: The Odisha unit of Bharatiya Janata Party received a jolt on Friday as two national executive members - Dilip Ray and Bijoy Mohapatra - resigned from the party.
In a joint resignation letter signed by Mohapatra and Ray sent to BJP national president Amit Shah, they said that several leaders in the party have remained silent over various issues concerning the state fearing denial of tickets.
"The well-meaning suggestions by us to you were construed as a threat by certain egocentric self-servicing individuals who resorted to dirty tricks and a campaign was launched in our respective constituencies to try and deride us," they said in the letter.
"As self-respecting politicians with decades of service to Odisha, we refuse to continue in the party as showpieces. We can't be treated as furniture in the party while the rootless talk big and project a larger than life image.
"For us, the interest of the state is supreme. We have never ever compromised our self-respect or the interest of the state for any post, power or ticket," they said, adding that such silence was a bad sign for any democracy.
Ray, MLA from Rourkela Assembly constituency, also resigned from the membership of the Odisha Legislative Assembly on Friday.
"It is with deep anguish that I have decided to quit as the Member of State Legislative Assembly as well as from the Membership of Bharatiya Janata Party (BJP)," tweeted Ray.
He met Speaker Pradip Amat and tendered his resignation.
BJP state unit president Basant Panda said Ray and Mahapatra's exit would not affect the party's prospects in the state. "Whether to stay or leave the party is an individual's personal decision," he said.
But political analysts said the resignation of Ray and Mahapatra would be a huge setback to the BJP, which is eyeing a rich haul of seats in the Lok Sabha elections next year.
While Ray's exit will likely hamper the prospects of the party in Sundargarh Lok Sabha seat, the only constituency that BJP won in the 2014 Lok Sabha poll, Mahapatra is likely to make it difficult for the saffron party in undivided Cuttack district where he has some influence.
Read full article
Countdown To
Elections Results
To Assembly Elections 2018 Results