Win, win for Asian-origin candidates in UK
Keith, Valerie Vaz will be first brother, sister to sit in Commons at the same time.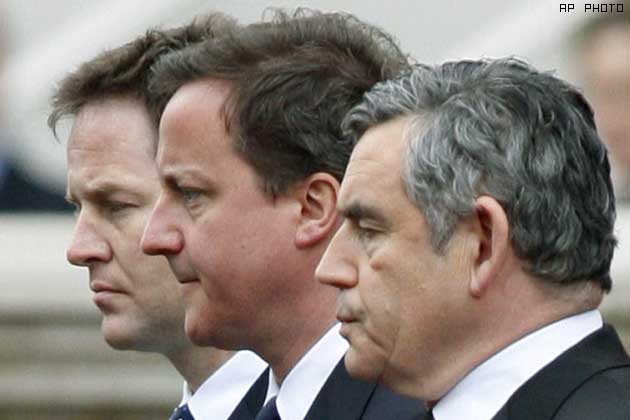 Keith, Valerie Vaz will be first brother, sister to sit in Commons at the same time.
London: A record number of 18 Asian-origin candidates, including eight who hail from India, have won seats in UK parliamentary polls.
A record number of eight Indian-origin candidates including two women have been elected to the parliament. Another ten Asian candidates, mostly of Pakistan origin, have also won in the general election.
They included three Muslim women -- all Labour --elected to the 650-member House of Commons. Prominent among the Indian-origin candidate is Keith Vaz who has been re-elected from the Leicester East constituency for the sixth time, gaining a bigger vote than ever before.
Vaz won 53.76 per cent of the vote, totalling 25,804 votes - up by more than 1,000 votes on his total for the 2005
General Election.
Other winners are Vaz's sister Valerie, a lawyer who won her seat of Walsall South in the West Midlands on a Labour ticket and Ms Priti Patel, a Conservative candidate from Witham.
Vaz and Valerie will be the first brother and sister to sit in the House of Commons at the same time.
"It is truly an honour to have been re-elected to represent the people of Leicester East," said Vaz on Saturday. "I will continue to do my very best to repay the confidence and trust that people have placed in me again."
"I will continue to put the needs of Leicester first and fight for what Leicester rightly deserves.
"I am delighted that Valerie has been elected, she will make an excellent MP and I look forward to debating in the Commons together."
Other Indian-origin winning candidates are Virendra Sharma from Ealing Southall, Marsha Singh (Labour) from Bradford West, Shailesh Vara (Conservative) from Cambridgeshire North West, Aok Sharma (Conservative) from Reading West, and Paul Uppal (Conservative) from Wolverhampton South West.
Get the best of News18 delivered to your inbox - subscribe to News18 Daybreak. Follow News18.com on Twitter, Instagram, Facebook, Telegram, TikTok and on YouTube, and stay in the know with what's happening in the world around you – in real time.
Read full article