With PM Narendra Modi as Passenger, Seaplanes Take Off on India Journey in Grand Style
Prime Minister Narendra Modi pulled the curtain down on his election campaign with a journey aboard a seaplane from Sabarmati river to Dharoi dam in Mehsana district.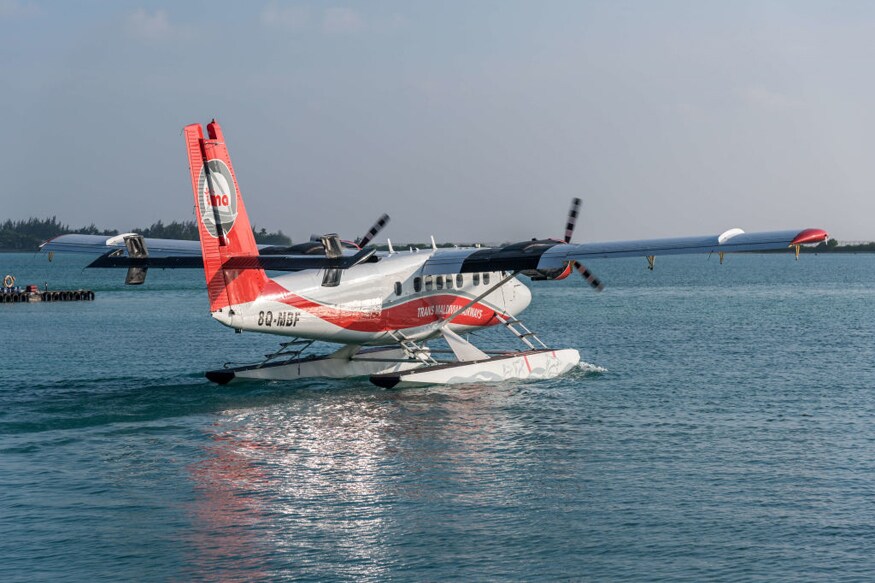 Representational image of an amphibious plane. (Getty Images)
New Delhi: What earlier used to be one of Hollywood's favourite scenes, seaplanes have now found their way in India with Gujarat elections being its first voyage.
Prime Minister Narendra Modi pulled the curtain down on his election campaign with a journey aboard a seaplane from Sabarmati river to Dharoi dam in Mehsana district.
The first trial flight was, however, taken by Minister for Shipping and Road Transport Nitin Gadkari. The test was carried out with Setouchi's 10-seater Kodiak Quest 1000 seaplane. The minister said there is a lot of potential for seaplanes in India and domestic production could bring down manufacturing costs.
A team comprising members from the Ministry of Civil Aviation, Airports Authority of India and Directorate General of Civil Aviation (DGCA) has been formed to look into the feasibility of operation of seaplanes also known as amphibious flights in India.
The move comes weeks after a meeting between all stakeholders to look into the conditions necessary for seaplanes to function.
Budget carrier SpiceJet has also made its intentions clear of rolling out seaplanes in Mumbai within a year, after a failed attempt by a Juhu-based aviation company around three years ago.
SpiceJet is planning to launch amphibian plane services from Girgaum Chowpatty to Juhu Airport and other places in suburbs.
During peak hours, the time needed to cover the distance comes to around 1.5 hours, though Bandra-Worli sea link has eased the journey a bit in recent years.
With the amphibian planes, the flight time is supposed to come down to around four minutes apart from 10-15 minutes of additional time for security procedures.
A similar attempt through seaplane by Maritime Energy Heli Air Services Pvt Ltd (MEHAIR), which had the backing of the state government, had failed primarily due to permission issues from government agencies.
Single engine seaplanes have earlier operated in Andaman, Kerala and Maharashtra, but faded away due to high maintenance cost and steep cost prices.
SpiceJet had in October signed a Memorandum of Understanding (MoU) with Japan's Setouchi Holdings for starting seaplanes in India. The airline management claims the project would be sustained only if it is scaled up to a fleet of 100. The list price of each aircraft stands around $4 million thus, 100 aircrafts will cost $400 million.
The company is exploring ways to seek low-interest loans from Japan similar to the one provided for bullet train which is to connect Mumbai with Ahmedabad.
The single pilot, 10-14 seater amphibian planes have the ability to take-off and land from places where there is no other mode of transport available and would, therefore, come handy in a country like India which has hitherto remained unconnected due to infrastructure challenges.
Seaplanes have the ability to use vast expanses of water as their runway. Primarily the reason why they were handy during the times of the World War 2.
Get the best of News18 delivered to your inbox - subscribe to News18 Daybreak. Follow News18.com on Twitter, Instagram, Facebook, TikTok and on YouTube, and stay in the know with what's happening in the world around you – in real time.
| Edited by: Aditya Nair
Read full article