With SC Saying Article 370 Not Temporary Provision, Congress Asks BJP to Clear Its Stand
The PDP, BJP's alliance partner in the state, has said called SC's observation "a significant reiteration of Jammu and Kashmir's special status."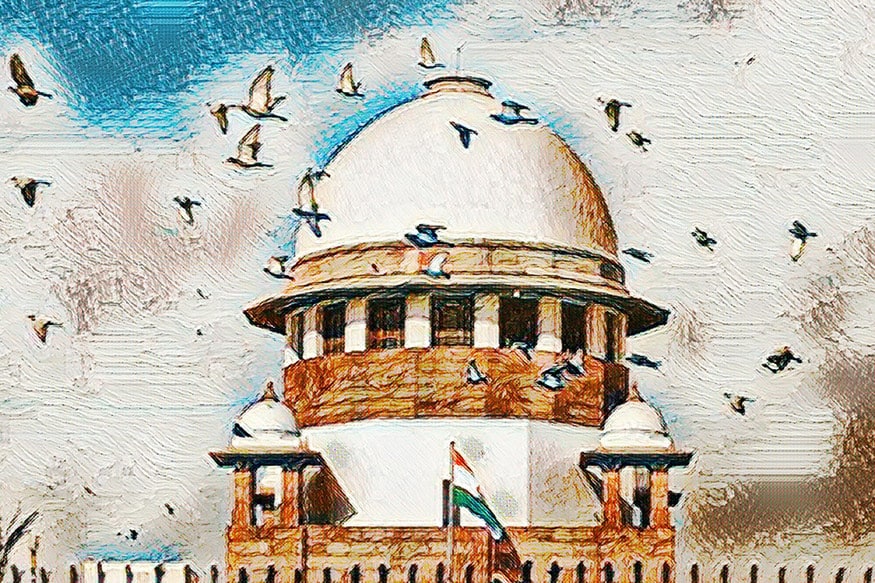 Supreme Court of India. (Network18 Creatives)
New Delhi:
Article 370 of the Indian constitution, which gives special status to Jammu and Kashmir, is not a temporary measure, Supreme Court observed on Tuesday. Article 370 had acquired permanent status over years through years of existence making its abrogation impossible, Supreme Court observed. The Centre has been given three weeks to respond.
Though this is still an observation, Supreme Court's view on J&K's special status has already created ripples in political circles. A senior Congress leader said, "With Supreme Court observing that Article 370 had acquired permanence, does the BJP still stand by its demand to abrogate Article 370? Not that it was part of 'agenda of alliance' or whatever nomenclature they formulated to justify their alliance with the PDP."
The PDP, BJP's alliance partner in the state, has said called SC's observation "a significant reiteration of Jammu and Kashmir's special status."
While Article 370 safeguards the territorial integrity of J & K, it plays a bigger role safeguarding the religious, cultural & linguistic integrity of our state . The Hon'ble Supreme Court's observation regarding its permanent status is a welcome assurance to our people.

— Mehbooba Mufti (@MehboobaMufti) April 4, 2018
Both the PDP and the BJP had agreed in their "agenda of alliance" that the constitutional authority of Article 370 will not be tinkered with. Though there have been differences of opinion between leaders of the two parties on this issue off late.
State BJP leaders have said time and again that the special status of J&K is not "a sacred cow who cannot be touched" while Mehbooba Mufti, the Chief Minister and PDP supremo, went as far as to state that "there will be no one in Kashmir left to shoulder the tricolour" if J&K's special status was abrogated.
"Let's be clear on the fact that the mandate we received was for development not for the abrogation of Article 370. Though we feel that the special status of J&K is a roadblock to the development of the state but considering the mandate we have to work around it for now," a BJP leader based out of the valley, who did not wish to be quoted, told News18.
In its reply to a question about government's stand on the abrogation of Article 370, Minister of State (MoS) for Home Affairs Hansraj Ahir told the Parliament on March 27 that "no such plan was under consideration."
While the BJP has been raising the issue of abrogation of Article 370 in its political rallies, its spokesperson Virender Gupta recently said that "time has come when the people of Jammu and Kashmir should say goodbye to Article 370."
The Union government hasn't made its stand on article 370 clear in the courts.
Apart from claiming that "a wider debate" was required in context of J&K's special status, Attorney General KK Venugopal only bought more time when the issue of article 35A came up in Supreme Court last October, pleading that any submission made before the court would jeopardise the work of the government appointed interlocutor Dineshwar Sharma.
Arun Sharma, BJP's spokesperson in J&K, said that his party would take a considered view of Supreme Court's observation after holding a meeting of senior leaders.
Asked about the seemingly different stand taken by the BJP in its political rallies and in court, Sharma said, "The government and the party operate in different ways. The government gives its view after taking so many things into consideration and the party works on its own ideology, so there are bound to be differences between the views of the two."
All eyes are now on the Centre's response in three weeks. Perhaps it will shed light on what the government's stand is on Article 370. The matter attains importance ahead of the crucial 2019 General Elections.
Abrogation of Article 370, along with construction of Ram temple in Ayodhya and implementation of Uniform Civil Code, was one of the core promises by BJP in its 2014 general election manifesto.
| Edited by: Ahona Sengupta
Read full article
Countdown To
Elections Results
To Assembly Elections 2018 Results