Woman Beaten Up, Paraded Naked on Suspicion of Killing Youth in Bihar
The incident happened in Bihiya police station area, where the body of Vimalesh Sah, who had gone missing on Monday, was found near a railway track on a Tuesday morning.
Arrah (Bihar): A woman was beaten up, stripped and paraded naked in Bihar's Bhojpur district on Monday by a mob that suspected her to be involved in the killing of a 19-year-old man
The incident took place in Bihia, Bhojpur, after he body of Vimalesh Sah, who had gone missing on Monday, was found near railway tracks. Meanwhile, Bimlesh's sister died of shock which further enraged the mob.
The irate mob torched shops, vehicles and pelted stones at trains and buses which compelled the police to resort to lathi charge and fire in the air.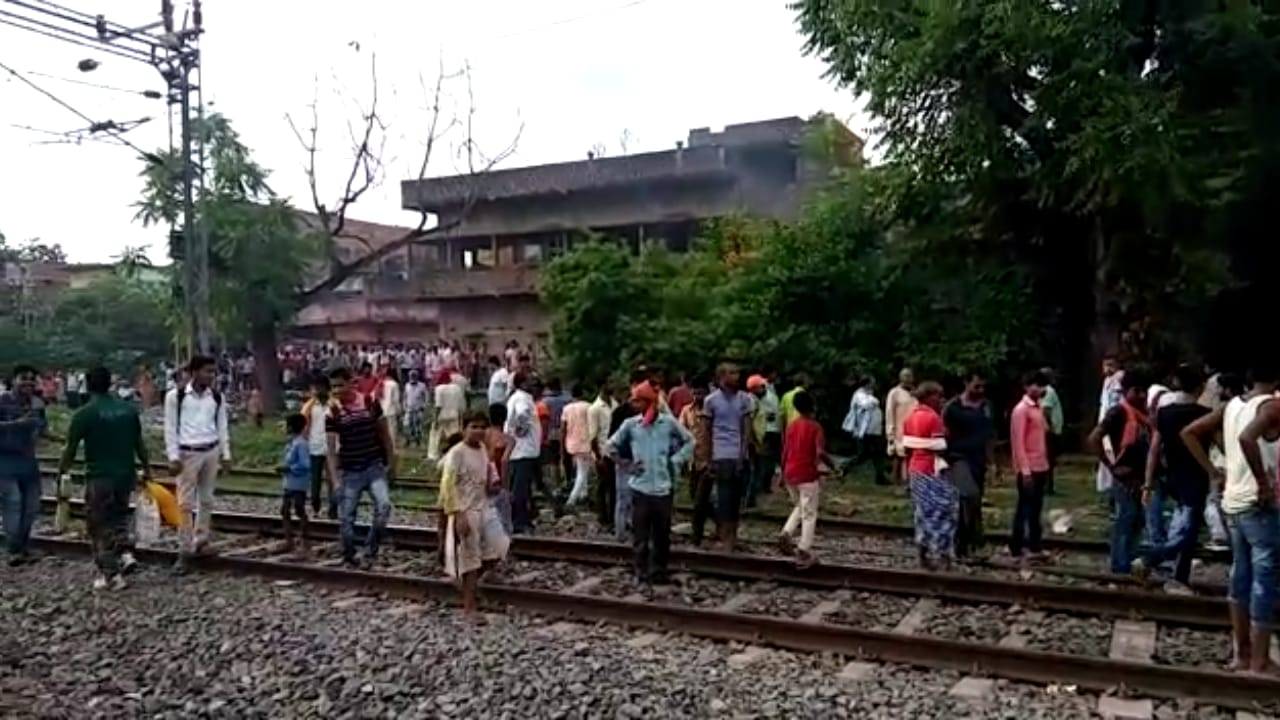 Superintendent of Police Avkash Kumar rushed to the spot and brought the situation under control. Based on eyewitnesses account the SP has suspended SHOs of Shahpur police station and railway police post. A heavy deployment of police personnel has been made in the area, the SP said.
Tesjashwi Yadav also posted on Twitter about the incident.
नीतीश जी के कुशासनी राज में कल बिहार के आरा में एक महिला को निर्वस्त्र दौड़ा-दौड़ा कर मॉब लिंचिंग की कोशिश की गई।इंसानियत को तार-तार करने वाली इस घिनौनी घटना को देख व सुन रूह कांप गयी।नैतिक बाबू, अगर मानवता, शर्म और संवेदना बची है तो अंतरात्मा जगा जल्दी से राजभवन पहुँचिये।

— Tejashwi Yadav (@yadavtejashwi) August 21, 2018
Get the best of News18 delivered to your inbox - subscribe to News18 Daybreak. Follow News18.com on Twitter, Instagram, Facebook, Telegram, TikTok and on YouTube, and stay in the know with what's happening in the world around you – in real time.
| Edited by: Naqshib Nisar
Read full article