Ahmedabad:
A 45-year-old woman beggar was lynched and three others seriously injured in Ahmedabad on Tuesday when a group of nearly 30 people allegedly thrashed them on suspicion of being child lifters.
Shanta Devi Nath from Sardarnagar area of the city along with Ashudevi Nath, Liladevi Nath and Anasi Nath were passing through Ahmedabad's Vadaj area in an auto when a mob caught hold of them and began beating them up on suspicion that they were kidnappers. Soon, more residents joined in with sticks till traffic officers posted at a nearby signal rushed to the spot and rescued the women, following which the police was informed.
Vadaj police station inspector J A Rathwa said that their team rushed the women to Civil Hospital, where Devi was declared dead on arrival, while the other women are undergoing treatment. The police officer added that all women stayed at a slum in Sardarnagar and primarily depended on begging for their living.
"Even as a few policemen of the Traffic branch tried to rescue the women, they had already received grievous injuries. In fact, the deceased had become unconscious when an ambulance arrived at the spot," Rathwa said.
Rumours of a child lifting gang, mainly spread through WhatsApp messages, is believed to be the reason for the mob killing the woman.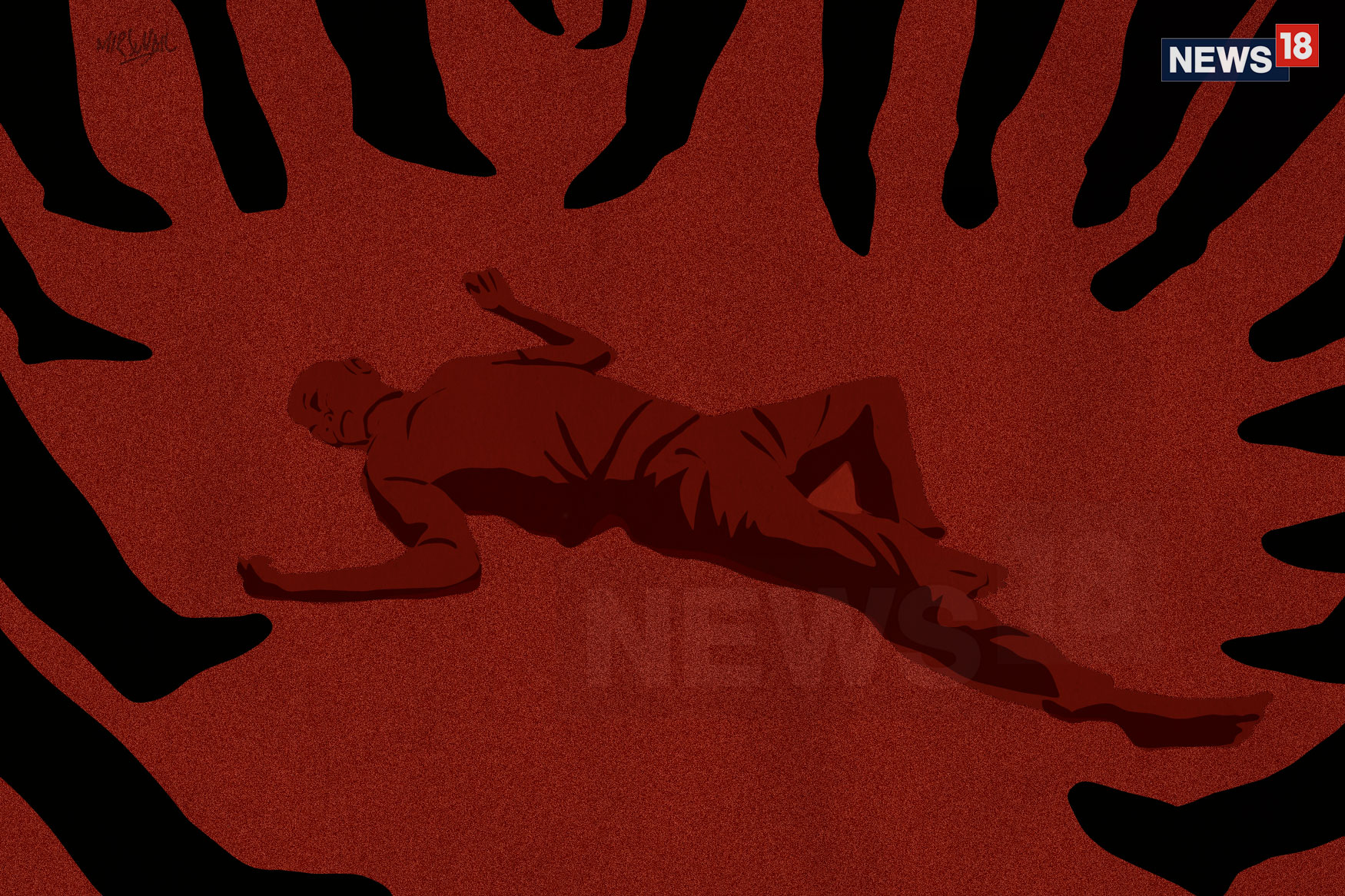 (Illustration by Mir Suhail)
"We have registered a case of rioting and murder against around 30 unidentified persons," he said. "It is possible that she may have died due to a head injury as the auto they were travelling in was overturned by the mob. We have identified some of the suspects," he said.
Anasiben Marwadi, who was related to the deceased and was with her at the time of the incident, said in her complaint that they belong to a community that earns its living by begging, and had come to Ahmedabad from Pali district of Rajasthan some time ago.
"When four of us were travelling in an auto, some men came on motorbikes and intercepted us at Juna Vadaj. They accused us of being child lifters. More locals joined them and overturned the auto. They then punched and kicked us," Anasiben said in her complaint.
The Ahmedabad police commissioner appealed to people to desist from fanning child-lifting rumours, especially on social media. Asking people to come ahead and provide information about the incident, he said action would be taken against those who spread misinformation.
Despite the warning, a similar incident was reported in Surat on Tuesday when a woman was beaten up by a mob in Varachha area after accusing her of kidnapping her own child. A 45-year old Dabiben was passing through the area when a mob stopped her and began accusing her of kidnapping the girl with her.
The woman pleaded with the mob and kept telling the people that the child was her own. Police stepped in and took the woman and the child to the police station after which the woman's husband Dineshbhai was called. The man arrived and informed the police that the woman was his wife and that their child was born close to 30 years after their marriage.
J K Pandya, ACP and PRO of Surat Police said, "The mob harassed the woman and informed the police, who promptly took her and the child to the police station. Such behaviour of people is because of rumours and false alarm being spread in the form of social media messages. We have repeatedly appealed to the people, asking them not to spread such false messages."
Lynching on suspicions of child lifting have seen a rise in the recent past
. Twenty-two people, branded as 'outsiders', have lost their lives in mob attacks in the past one year on mere hearsay.
Rumours on social media, especially WhatsApp, have spread like forest fire from Jharkhand to Tamil Nadu and Assam to Gujarat, preying on the raging 'local versus outsider' sentiment.