Ivanka Trump, PM Modi to Inaugurate World's Largest Entrepreneurs' Meet in Hyderabad
It is going to be that rare summit where women will make for more than half of the global representatives.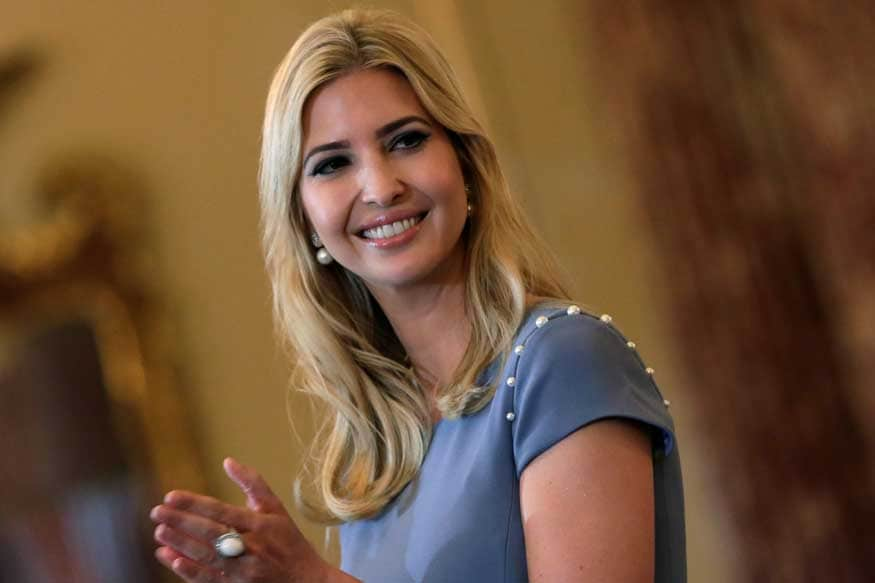 File photo of Ivanka Trump, daughter and adviser of US President Donald Trump (Image: Reuters)
New Delhi:
A week from now, India will host 1500 young entrepreneurs from 150 countries for three days in Hyderabad. A majority of the delegates attending the Global Entrepreneurship Summit are going to be women, including those from countries like Afghanistan, Saudi Arabia and Israel. Ivanka Trump, daughter and advisor of President Donald Trump, is going to represent the contingent from the US.
Trump administration has declared November as 'National Entrepreneurship Month'. This year's event is special not just because of Trump's personal interest or because the attention given to it by Prime Minister Narendra Modi, who is inaugurating the event. It is going to be that rare summit where women will make for more than half of the global representatives.
Here's a quick look at why should must follow GES closely:
What is GES?
Emerging entrepreneurs, investors, and business leaders from all over the globe come under one roof to discuss ideas, pitch propositions and indulge in a variety of networking for a span of three days, in an event hosted by a different country each year, named as the Global Entrepreneurship Summit (GES).
It serves as a vital link between governments and the private sector, and convenes global participants to showcase projects, exchange ideas, and champion new opportunities for investment.
How does India come into the picture?
This year is the first time GES will be hosted in South Asia. India, while hosting the event is expected to highlight its enabling environment for innovation and entrepreneurship.
Also, through this event a major push is likely to be provided by the Narendra Modi government to boost programs like 'Startup India', 'Atal Mission' and other such schemes.
As part of the summit, there will be a virtual exhibition of India's innovative prowess in collaboration with the Department of Industrial Policy and Promotion. The summit will be inaugurated by Modi and Ivanka Trump.
NITI Aayog is taking the lead in organising this Summit for the Government of India. In addition to the Global Entrepreneurship Network, the following companies and organisations are supporting GES 2017 — Amazon, Amway, CNBC, Cognizant, Dell, Google, Intel, Kauffman Foundation, Salesforce, Silicon Valley Bank, Walmart, among others.
What is theme of this year?
'Women First, Prosperity for All'. Women will represent 52.5% of entrepreneurs, investors and ecosystem supporters at GES 2017. This is the first time that women have been the majority of participants at a GES. Women from 127 countries are participating with more than 10 countries being represented by an all-female delegation, including Afghanistan, Saudi Arabia, and Israel.
According to the organisers, the idea is to work with concentrated focus on supporting women entrepreneurs and fostering economic growth globally.
What is profile of delegates?
More than 30% of entrepreneurs at GES are 30 years old or younger with the youngest entrepreneur being 13 and the oldest, 84.
Participants at this year's GES represent four key industry sectors: Energy and Infrastructure, Healthcare and Life Sciences, Financial Technology and Digital Economy, and Media and Entertainment.
Why Hyderabad?
Popularly known for its T-hub, Hyderabad was chosen as the host of GES primarily because of the sheer number of start-ups it is a home to. Base for giants like Amazon, Google, Apple, Uber and Microsoft among many others, the City of Pearls has been the breeding ground for innovation and entrepreneurial activity.
Prior to this year, the summit was hosted by Washington DC in 2010, followed by to Istanbul, Dubai, Marrakech, Nairobi, Kuala Lumpur and Silicon Valley last year.
| Edited by: Ananya Chakraborty
Read full article
Countdown To
Elections Results
To Assembly Elections 2018 Results