Chandrayaan 2, India's Rs 1,000 Crore Mission to the Moon, to be Powered by Women
ISRO chairman K Sivan said the women scientists have played major roles in previous satellite launches and projects.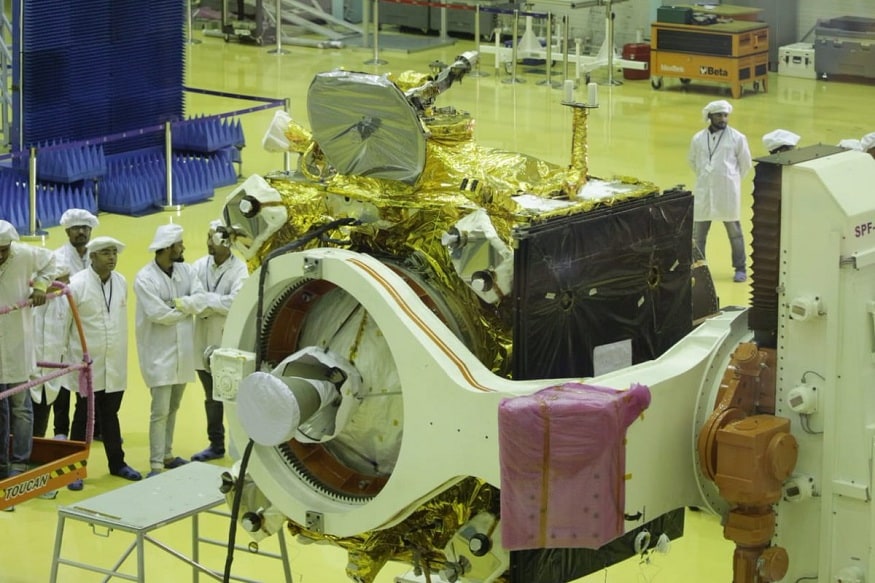 Pictures of the modules of India's second lunar mission Chandrayaan-2.
Bengaluru: Chandrayaan 2 will be India's first interplanetary mission to be steered by two women — project director M Vanitha and mission director Ritu Karidhal.
ISRO Chairman K Sivan told mediapersons that there have been many instances of women scientists being project directors for other satellite programmes. But this is just the third time that ISRO is embarking on an outer space exploration mission — after Chandrayaan 1 and the Mars Orbiter Mission — and women have made their mark here as well.
"We only looked at the most fit person for the job, and it so happened that it was women here. It didn't make a difference for us...," he said.
In fact, 30% of the Chandrayaan 2 team are women, he announced.
Giving details of the mission, Sivan said the landing on the moon near the South Pole, an uncharted territory so far, would be on September 6 or 7. The launch would take place at 2.51 am on board the GSLV MK-III vehicle from the spaceport of Sriharikota.
The spacecraft, with a mass of 3.8 tonne, has three modules -- Orbiter, Lander (Vikram) and Rover (Pragyan).
Sivan said Orbiter would have eight payloads, Lander three and Rover two.
The mission cost of Chandrayaan-2 with regard to the satellite was Rs 603 crore, he noted. The cost of GSLV MK III is Rs 375 crore.
Get the best of News18 delivered to your inbox - subscribe to News18 Daybreak. Follow News18.com on Twitter, Instagram, Facebook, Telegram, TikTok and on YouTube, and stay in the know with what's happening in the world around you – in real time.
Read full article