Working with my father was a life long dream: Arjun Kapoor
Arjun Kapoor is happy to team up with his father for the first time for the film.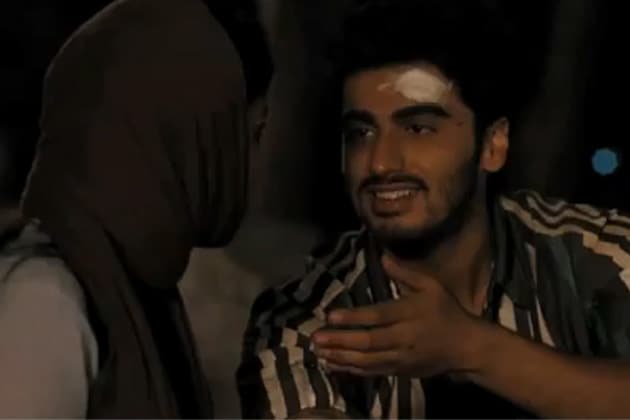 Arjun Kapoor is happy to team up with his father for the first time for the film.
Mumbai: Actor Arjun Kapoor, who will be seen as a college student and a kabaddi player in his upcoming film 'Tevar', regrets that the sport is not given much importance in the country.
'Tevar', produced by Arjun's father Boney Kapoor, is a remake of Telugu action film 'Okkadu'. Also starring Sonakshi Sinha, the film will be directed by debutante Amit Sharma.
"We have made certain alterations to the original film because we have to play to a bigger spectrum of audience here. My character is that of a college student who is also a kabbadi player, he is passionate about the sport. In India, Kabbadi is not given too much importance," Arjun said.
"Circumstances lead him to go on a run with a girl. He is mad and eccentric, it is a fun loving character," he said elaborating further on his role.
"It is completely away from the angry image people seem to have about me. It is an action film, but I am a fun loving boy. It is about an ordinary boy and an extra ordinary situation. It is too early to speak about it," he said.
To get into the skin of the character, Arjun had to learn the sport. "I had a very bad injury...and I was resting a lot in December. But I did a bit of preparation and met a few kabbadi players. They have taught me the basics and essence of the sport. They have a certain body language, they have been teaching me the stuff," Arjun said.
The actor said the film does not revolve around kabbadi, but the element has been infused in his character to make it a bit different.
"We have shot for it for only seven days. It is too early to talk about it," he said.
The actor, however, shared some details about his look in the film. "For my look in 'Tevar', I have coloured my hair a bit. My stubble is heavier in the film, have lighter coloured hair," Arjun said, adding that he would also be seen sporting an earring.
The actor is happy to team up with his father for the first time for the film.
"I am very happy and excited to be working with my father... it is a life long dream of mine. I am happy that I can do a film that is his. He is not making a film for me but a film that he loves making, his kind of cinema," Arjun said.
Get the best of News18 delivered to your inbox - subscribe to News18 Daybreak. Follow News18.com on Twitter, Instagram, Facebook, Telegram, TikTok and on YouTube, and stay in the know with what's happening in the world around you – in real time.
Read full article