World AIDS Day: 'Know You Status' Marks This Year's Theme, Read More About its Significance Here
Each year, the World AIDS Day campaign has a specific theme. The theme for this year is 'Know your status'. Last year, the World AIDS Day theme was 'My Health, My Right'.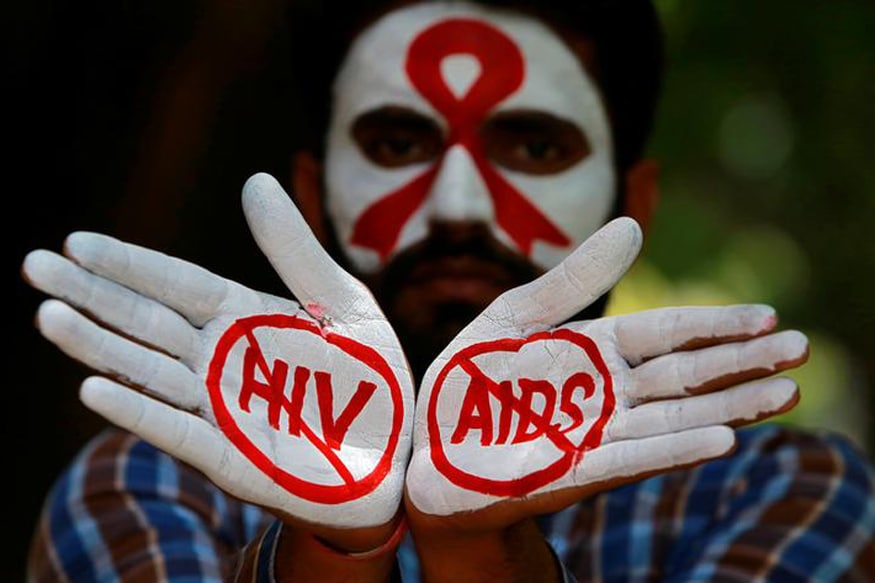 A student displays his hands painted with messages on HIV (Photo: Reuters)
World AIDS Day | December 1 marks the 30th anniversary of World AIDS Day. The day, which focuses on spreading awareness and eradicating stigma associated with the disease, was founded by James W. Bunn and Thomas Netter in 1987.The purpose of Worlds AIDS Day is to educate people about HIV: on how to avoid catching the illness, to reduce the stigma surrounding those who live with it, and to raise money for research and development.
Each year, the campaign has a specific theme. The theme for this year is "Know your status." Last year, the World AIDS Day theme was "My Health, My Right." The aim of this year's drive is to encourage people worldwide, to get them tested. This becomes highly conscientious as according to a report, only 75 percent of people living with HIV are aware of their status, meaning that that 9.4 million people aren't aware that they're HIV-positive as they haven't been tested. This also raises the risk of the illness spreading unknowingly on account of unprotected sex.
Despite tremendous progress, the AIDS epidemic is not yet over, Indian Council of Medical Research officials said.
The latest update on the status of AIDS from 1981 to 2017 in 35 states and UTs in India has said that there is an overall decline in new HIV infections and AIDS-related deaths in India. There were 87,590 new HIV infections and 69,110 AIDS-related deaths in 2017, according to the report.
While the new infections are declining nationally, there are inter-state variations. In five states —- Arunachal Pradesh (65%), Assam (37%), Mizoram (18%), Meghalaya (10%) and Uttarakhand (4%) —- new infections increased in 2017 in comparison to 2010. The HIV incidence general is much higher among High Risk Groups.
Apart from awareness campaigns and donations, people around the world show solidarity to the cause of HIV awareness by wearing a red ribbon. This symbol of awareness originated in New York in 1991, a time when there was extreme discrimination against HIV positive patients. It was the brain child of 12 artists working with an HIV awareness organization, who collectively realized the need for a project for Visual Aid.
AIDS was first recognised as an illness in 1984.The virus quickly became one of the most deadly pandemics, with over 35 million recorded deaths.There are approximately 36.7 million people who live with the illness around the world.
Get the best of News18 delivered to your inbox - subscribe to News18 Daybreak. Follow News18.com on Twitter, Instagram, Facebook, Telegram, TikTok and on YouTube, and stay in the know with what's happening in the world around you – in real time.
Read full article