GET Stock

Quotes


With ATMs Running Dry, Govt Speeds up Production of Notes by Five Times
The government is trying to get non-functional ATMs normalised at the earliest, said the Department of Economic Affairs.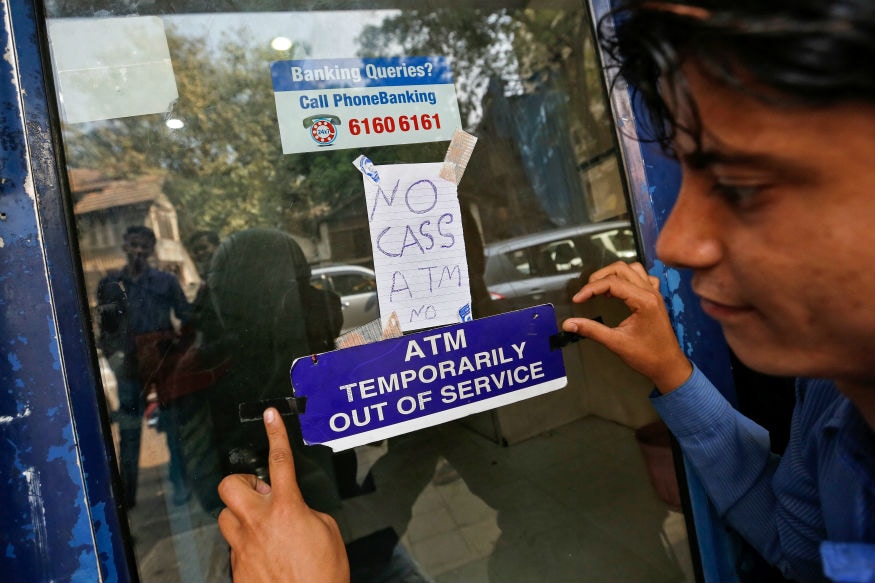 PHOTO FOR REPRESENTATION ONLY (Reuters)
New Delhi:
The Centre on Tuesday stepped in quickly to allay fears of a possible cash crunch with ATMs running dry or not working in several states and said that all steps are being taken to ensure that ATMs are supplied with cash.
"We print about 500 crore of Rs 500 notes per day. We have taken steps to raise this production five times. In the next couple of days, we will have supply of about Rs 2500 crore of Rs 500 notes per day. In a month, supply would be about Rs 70000-Rs 75000 crore," said economic affairs secretary Subhash Chandra Garg.
The government is trying to get non-functional ATMs normalised at the earliest, said the Department of Economic Affairs.
"Government of India would like to assure that there have been adequate supply of currency notes which have met entire demand so far. It would also like to assure it would be supplying adequate currency notes to meet even higher demand in coming days/months," said Department of Economic Affairs.
With residents from several states taking to social media, Finance Minister Arun Jaitley said the shortage was temporary. "Temporary shortage of currency in some areas is being tackled. There is more than adequate currency in circulation," Jaitley said.
Officials of the finance ministry had held a meeting with the Reserve Bank of India (RBI) last Thursday, to take stock of the situation afterwhich RBI has directed banks with surplus cash to help other banks facing a shortage of funds. There is a mismatch of demand and supply of cash, said RBI.
RBI officials say that the currency in circulation in the country as on April 6 has reached the pre-demonetisation level of about Rs 17 lakh crore.
Bureaucrats are unofficially saying that rumours around FRDI bill is the possible reason behind people massive debits.
SBI Chairman Rajnish Kumar said it was owing to geographical factors.
"Yes, this is a temporary situation which is mainly due to geographical factors. There is one solution for it that a proper cash management system be maintained. In the next week, things will start coming back to normalcy. There is a department which monitors situations like this. This is not new. RBI has been given an indent to increase the flow of Rs 500 notes in the system," said SBI Chariman Rajnish Kumar Sinha
Sinha also said one reason is that procurement season has come and the payment to farmers have gone up.
| Edited by: Ashutosh Tripathi
Read full article
Countdown To
Elections Results
To Assembly Elections 2018 Results