Wrong to Compare Narendra Modi-Xi Jinping Summit With Rajiv Gandhi's Historic 1988 Beijing Visit
There are similarities but it would be a terrible mistake to look at the Wuhan summit between Prime Minister Narendra Modi and Chinese President Xi Jinping from the same prism as Rajiv Gandhi's 1988 visit.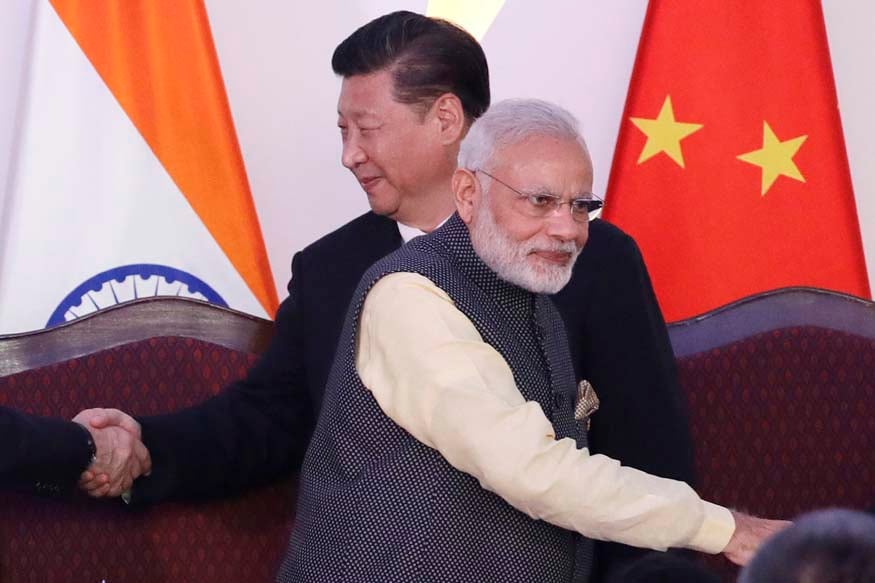 File photo of Prime Minister Narendra Modi and Chinese President Xi Jinping (AP Photo/Manish Swarup)
New Delhi: It is tempting to compare the two-day informal summit between Prime Minister Narendra Modi and Chinese President Xi Jinping in Wuhan to the historic trip that Rajiv Gandhi undertook in December 1988 to meet China's then supreme leader Deng Xiaoping.
There are similarities but it would be a terrible mistake to look at the Wuhan informal summit from the same prism as the 1988 visit.
Let's look at the similarities first. Rajiv Gandhi's 1988 visit marked the formal diplomatic end to the Sumdorong Chu incident that happened between Indian and Chinese troops through much of 1986 and 1987.
The Modi-Xi meeting, too, comes in the backdrop of the Doklam standoff in which troops of both countries were locked in a faceoff for 72 days.
In this visit, too, Modi and Xi will try to strike up a personal equation which they are hoping will flow down their respective bureaucracies and help transform the relationship.
Back in 1988, Gandhi and Deng had struck up a personal equation even though they were from two different generations. Deng used to repeatedly refer to Gandhi as "Jawaharlal's grandson". Modi and Xi are more equal, certainly in age, if nothing else.
Domestically too Gandhi undertook the historic trip in 1988 when he was beset by the Bofors scam. VP Singh had said he was hoping to offset some of the negative domestic press by undertaking this monumental visit to China, the first by an Indian prime minister since 1954.
Even now, Modi's government has been beset by the recent protests over the Kathua and Unnao rapes as well as protests over the dilution of the SC/ST Act.
But it would be misguided to see both visits from the same prism.
In fact, officials in the Ministry of External Affairs (MEA) officials baulk at the comparisons to Gandhi's visit saying the timing and context were completely different.
Senior MEA officials even refused to call it a 'reset' given the recent negative connotation around that word in the diplomatic world.
Former US president Barack Obama and then Russian prime minister Dmitri Medvedev had called for a 'reset' of US-Russia ties in 2009. Looking at the current state of that relationship, it would be called a reset for the worse.
What India and China will be hoping to do is agree to a broad framework of each other's concerns and core interests and how to co-exist knowing where each other's red lines are.
Given the complexities of the emerging world order, particularly in India's neighbourhood, New Delhi will be hoping to clearly articulate its concerns on increasing Chinese presence in the Indian Ocean Region. China would also clearly not want India to openly ally with the US in a bid to 'contain' China.
Gandhi's 1988 visit eventually led to the 1993 Peace and Tranquillity Agreement which has held well for the last 30 years. In light of the ever increasing Chinese incursions into India — Depsang in 2013, Chumar in 2014 and last year's Doklam faceoff — it is clear that India and China need a new framework for the 21st Century.
It's time to turn a new chapter; time to write some new agreements. But these agreements have to based on a broad understanding. It is this understanding that Modi and Xi will hope to arrive at in Wuhan over the picturesque East Lake.
Get the best of News18 delivered to your inbox - subscribe to News18 Daybreak. Follow News18.com on Twitter, Instagram, Facebook, Telegram, TikTok and on YouTube, and stay in the know with what's happening in the world around you – in real time.
| Edited by: Nitya Thirumalai
Read full article