Xi Jinping - China's 'princeling' who remains enigma to world
Not much is known about the 59-year-old 'fifth generation' leader's views about India-China relations, the Tibet issue, global economy or climate change.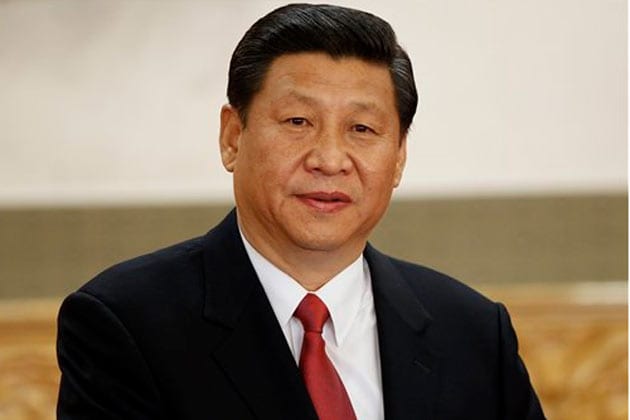 Not much is known about the 59-year-old 'fifth generation' leader's views about India-China relations, the Tibet issue, global economy or climate change.
Beijing: Xi Jinping, a "princeling" and "hereditary" Communist who is now at the helm in China, is an enigma to the outside world, and even to his 1.3 billion countrymen he is known more because of his revolutionary father and a hugely popular singer wife.
Not much is known about the 59-year-old 'fifth generation' leader's views about India-China relations, the Tibet issue, global economy or climate change. A chemical engineer-turned politician, Xi, Vice President since 2008, was named General Secretary of the ruling Communist Party at its just-concluded week-long 18th Congress and will be appointed President next March, replacing Hu Jintao, 69, in a series of carefully choreographed moves.
The run-up to Xi's ascension as China's top leader was bumpy. In September, his nearly two-week "disappearance" – and cancelled meetings with visiting US Secretary of State Hillary Clinton and other foreign officials -- fuelled speculation about his health and infighting within the CPC.
As with all Chinese leaders, details of Xi's life are tightly controlled by the government. According to what is known, Xi was born in 1953, four years after the Chinese Communist Party defeated the ruling Nationalists and established the People's Republic of China.
He is the son from the second marriage of Xi Zhongxun, a revolutionary hero whom the then-paramount leader Mao Zedong appointed as minister of propaganda and education. Xi Zhongxun later became a Vice Premier under Premier Zhou Enlai and Secretary General of the State Council, China's highest administrative body, before being purged in 1962.
Until then, Xi Jinping had grown up as a "princeling" in the leafy Zhongnanhai, the leadership compound near Beijing's Tiananmen Square, with other children of China's first generation leaders. However, when his father was purged by Mao, Xi was among 30 million youths who were forced to leave cities for the vast poverty-ridden countryside and remote mountains under the disastrous Cultural Revolution (1969-1975) era.
Xi then became an agricultural labourer in Liangjiahe, Shaanxi, his ancestral province. "He spent six years there, cutting hay, reaping wheat and shepherding in the daytime, and then reading books in the dim light of a kerosene lamp while enduring the harassment of fleas at night. He was soon elected the village's Party branch chief," his official bio published in the state media said.
Mao died in 1976 and Xi's father was subsequently rehabilitated and became party secretary of the southern province of Guangdong, where he oversaw China's first Special Economic Zones near Hong Kong. After graduating from the prestigious Tsinghua University in Beijing with a chemical engineering degree in 1979, Xi effectively used his father's clout in the Party. He became the personal secretary to his father's former comrade-in-arms, Geng Biao, who had a major say in CPC, government and army.
It was around this period that Xi married his first wife, Ke Lingling, the daughter of Ke Hua, China's Ambassador to the UK. In 1987, Xi married his current wife, Peng Liyuan, a hugely-popular folk singer for the People's Liberation Army in 1980s.
Xi's daughter, Xi Mingze, reportedly studies at the Harvard -- under a pseudonym. In 1982, when his father entered the ruling Politburo and Secretariat, Xi became county deputy secretary in Zhengding in central China's Hebei province, his first experience in rural politics.
The clean reputation of Xi -- who became Shanghai's top leader after his predecessor Chen Liangyu was dismissed over a social security fund scandal -- took a hit in June amid reports about the wealth of his extended family.
His major recent foreign visit was in February when he went to the United States, where in a major policy speech he called for increasing strategic trust and reducing suspicions while respecting each other's core interests, such as the "one-China policy" that opposes Taiwan and Tibetan independence.
He had also met US President Barack Obama, Vice President Joe Biden, Secretary of State Clinton and Defence Secretary Leon Panetta. Rising from a village head to a state leader, Xi carries the tag of a "hereditary" Communist for being the son of a former Deputy Prime Minister who was also reportedly imprisoned for some time.
Xi Zhongxun had later publicly condemned the events of Tiananmen Square in 1989 in which thousands of students were killed. He was rarely seen after that. As a moderate he was regarded as the mentor of Hu and Wen besides being the pioneer of China's first Special Economic Zone, Shenzhen, which later became a huge success.
Apart from his father, Xi is also known because of his second wife Peng Liyuan, who holds the rank of an army general as a civilian member of PLA. She dazzled hundreds of millions of viewers for 24 years in annual Lunar New Year gala broadcast on state television.
One famous quote about Xi doing the rounds was "I ate a lot more bitterness than most people". He apparently said this while refuting criticism that he was a "princeling" or a "hereditary" Communist.
Get the best of News18 delivered to your inbox - subscribe to News18 Daybreak. Follow News18.com on Twitter, Instagram, Facebook, Telegram, TikTok and on YouTube, and stay in the know with what's happening in the world around you – in real time.
Read full article