3 Smoothies for Kids to welcome Spring-Summer!
Savor these drinks to kick-start your day!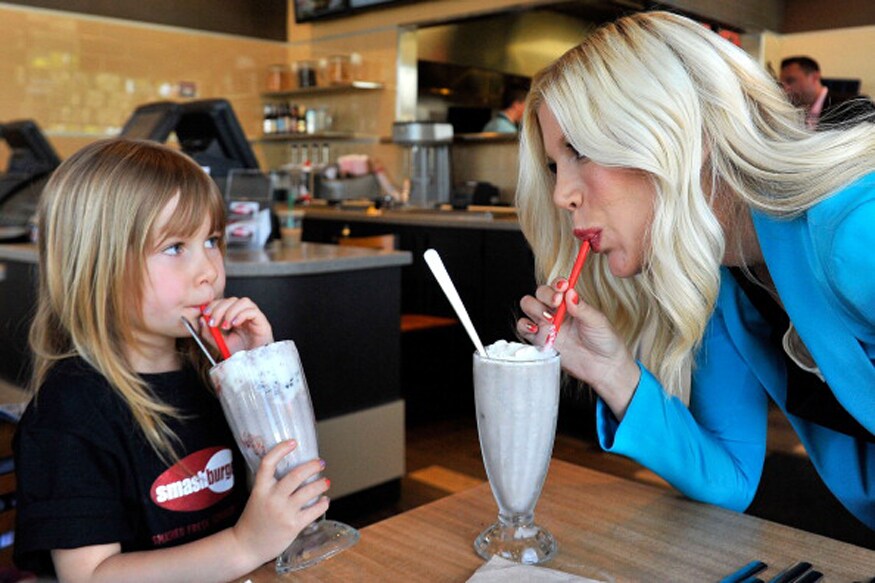 Spring-Summer is the time when kids crave for ice-creams, desserts, and other beverages. While it's ok to let your little munchkin savor these foods once in a while, however, it's prudent to keep them away from consuming them daily. These summer-soothing foods are full of preservatives, sugar, sodium and artificial tasters; thereby parents must make an effort to prepare sweet, cool and soothing smoothies at home each day and help their children develop healthy eating habits.
Smoothies don't take much prep or make time and can be prepared for breakfast, mid-day snacking or for evening after-class. To get started, just get a few attractive mason jars with straws and let your children quench their thirst and fill their bellies with good food while retreating their taste-buds. Even you can have smoothies for glowing skin and healthy snacking.

Let us give you 3 Smoothies' recipes that are easy to make, are full of nutrients and great for your child's stomach too.

1. Berry Smoothie

Berries are full of antioxidants, vitamin C and other nutrients that strengthen your child's immunity while treating their taste buds to a natural sweet-tangy taste.

Ingredients:

1 cup fresh berries viz strawberries, blueberries, raspberries, cranberries (diced)
2 bananas (diced)
1 cup low-fat yogurt
¼ cup crushed ice (optional)
How to make a Smoothie?
Well, just blend all ingredients together for a minute or two, to get the desired consistency. Pour fresh in a mason jar and let them gulp tastefully!

2. Kiwi & Apple Smoothie

If your child is not a fan of creamy smoothies, and prefers his glass rather juicy, then go for a Kiwi & Apple smoothie that's full of antioxidants, dietary fibre, vitamin C, potassium, folate and iron.

Ingredients:

2 kiwis (diced)
1 apple (diced)
1 banana (diced)
½ cup water or crushed ice
Blend all ingredients to a smooth consistency and serve fresh.

3. Protein Smoothie

Protein is quintessential for your child's optimal growth and if your child happens to be a picky eater then you must supplement his diet with protein powder recommended by your pediatrician. It's easy to veil protein powder in smoothies and children often love chocolaty/vanilla smoothies.

Ingredients:

1 banana/mango
3/4 cup milk
2 tablespoons almond/peanut butter
2 tablespoons Protinex/protein powder
1 teaspoon drinking chocolate (optional)
¼ cup crushed ice (optional)

Blend all ingredients together and serve cold!

LIVE TV
indiwo_article_consumption_scroll