Learn the Art of Stir-Frying Food to Perfection
Learn basics of stir-frying before you pull out the wok.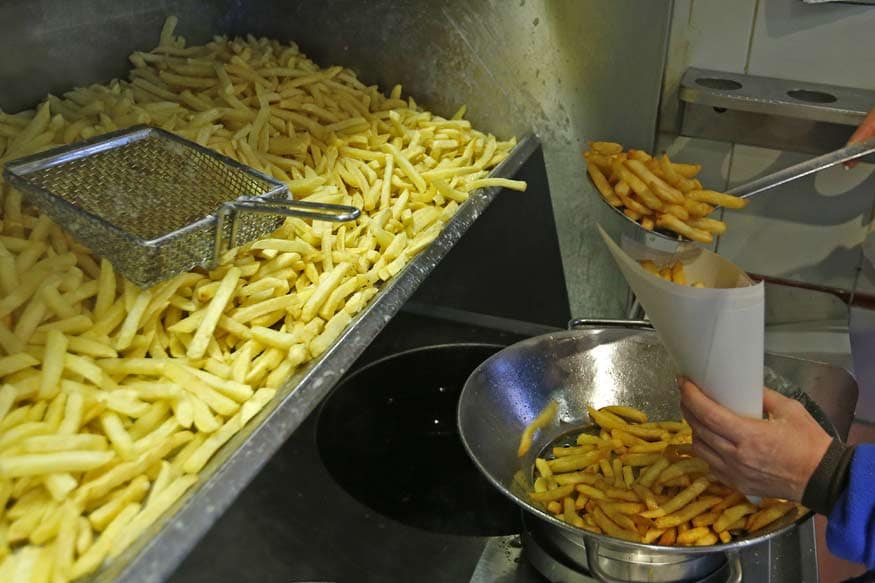 Stir Frying always gets a thumbs-up from nutritionists and health experts. The primary reason being veggies are cooked only to attain an eatable texture and hence do not lose their nutrients. Secondly, the oil content is minimal and 1 tablespoon of olive oil or coconut oil can serve a wok full of stir-fried veggies to create yummy suppers. As per health experts, it is good to use oil that has a high smoking point. Also, use a flat iron wok to spread the heat evenly and make the process quicker. Here's a look at the What's and How's of Stir-Frying followed by some cereal options that can be cooked with Stir-Fried Veggies. These suppers take almost no cooking time, are healthy & tasty, and throw boredom out of your menu!

What You Need?

1. Vegetables – Bell Peppers + Broccoli + Carrots + Spinach + (Peas, Beans, Cabbage - optional)
2. Herbs – Chopped Onions + Garlic + Ginger (optional)
3. Condiments – Oregano, mint, coriander, etc depending on which cereal you wish to add to your stir-fried veggies
4. Spices – Pepper, chilli flakes, salt
5. Oil – Olive oil or coconut oil or rice bran oil
6. Nuts & Seeds – Sesame seeds, flaxseed, peanuts, almonds, walnuts, pistachios
7. Extra Protein – You can add Tofu or Cottage cheese to your stir-fried veggies for easy digestion and extra goodness of protein

How to Make Stir-Fried Vegetables?

Step 1 – Heat 1 tablespoon olive oil in a wok
Step 2 – Once the oil is heated, add herbs like chopped onions, garlic or ginger. Add thin strips or bite-sized pieces of veggies. Add nuts & seeds. Sprinkle spices and condiments. Top it with tofu and cottage cheese in the hot wok at the end to retain the freshness of veggies and original flavor of the topping.
Step 3 – You must keep flipping through the veggies for these 5 minutes of extensive heat, to avoid burning and evenly stir-frying all ingredients

Mix it Up?

While eating a bowl of stir-fried veggies can satiate your hunger, however to make a healthy bowl for lunch or dinner, you can mix your stir-fried veggies with any of these cereals:
1. Boiled Rice/Quinoa/Oats/Soy Granules
2. Quick Semolina Pasta
3. Bowl of Semolina Noodles
4. You can fold stir-fried veggies in whole-wheat Wraps!

LIVE TV
indiwo_article_consumption_scroll