Paneer Kathi Roll: A Must-Try Snack For Toddlers
Lip-smacking snack recipe for your little one.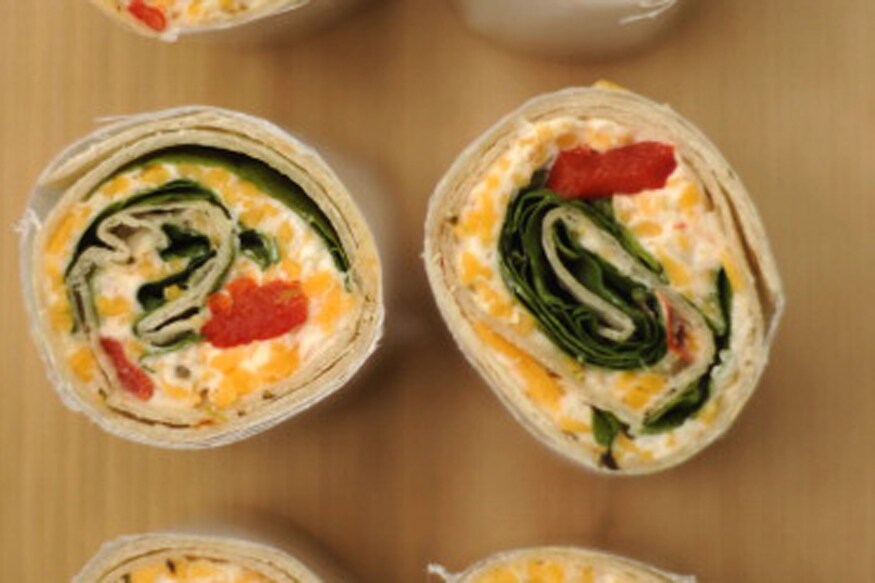 The Paneer Kathi Roll is a popular street snack in Northern India, usually high on spices.
I am sharing a milder version of the recipe. The Kathi roll, a mini-meal in itself is ideal for kids heading out for evening activities and is a good option even for school tiffins.

Simply put, this recipe is a layer of Tandoori paneer along with spicy chutney and tangy shredded vegetables all packed together in a roll made of wheat roti.

Makes 6 rolls.

Ingredients
- 200 grams paneer (cottage cheese), cubed
- ½ cup curd
- ½ tablespoon ginger – garlic paste
- 1/4th teaspoon turmeric powder / haldi
- ½ teaspoon red chilli powder
- ½ teaspoon dhania jeera powder (coriander – cumin powder)
- 1 tablespoon oil
- Salt as per taste

For putting together the rolls
- 6 chapatis (6 inches wide)
- Butter
- Green chutney (made of coriander leaves), optional
- Grated cheese

Method
Step 1 – Prepare a marinade for the paneer by whisking curds along with the ginger–garlic paste, turmeric powder, red chilli powder, dhania jeera powder and salt.

Step 2 – Marinade the paneer cubes for at least an hour.

Step 3 – In a non-stick pan, heat oil and add the marinated paneer cubes. Cook without stirring, till all the water evaporates and only the dry paneer pieces. Switch off the flame, cool the paneer cubes and remove them gently from the pan.

Step 4 – To assemble the rolls, first divide the paneer cubes into six portions. Take one chapati, smear butter over it, place one portion of paneer cubes in the centre and top it up with grated cheese.


Step 5 – Roll up the chapati securely to make a tight roll. You can serve the roll as it is or heat it lightly till the cheese inside melts.

Serve hot and watch the rolls get gobbled up in no time!


TIP: I have omitted vegetables because kids tend to reject dishes with visible vegetable pieces. If your child loves his / her veggies then use a mix of shredded cabbage, carrots and capsicum in the roll. The hotness of chutney can be adjusted as per child's preference. Likewise, use red chilli powder in paneer marinade depending upon your child's preference.

Tell us how your kids enjoyed the Kathi roll!

Author Bio: Umaima Abdually is a regular contributor to BabyChakra and a mom to a 4-year-old.

LIVE TV
indiwo_article_consumption_scroll