Recipe Alert: Fruit and Yogurt Popsicles to Keep you Cool!
During the summer, there are no elaborate recipes allowed!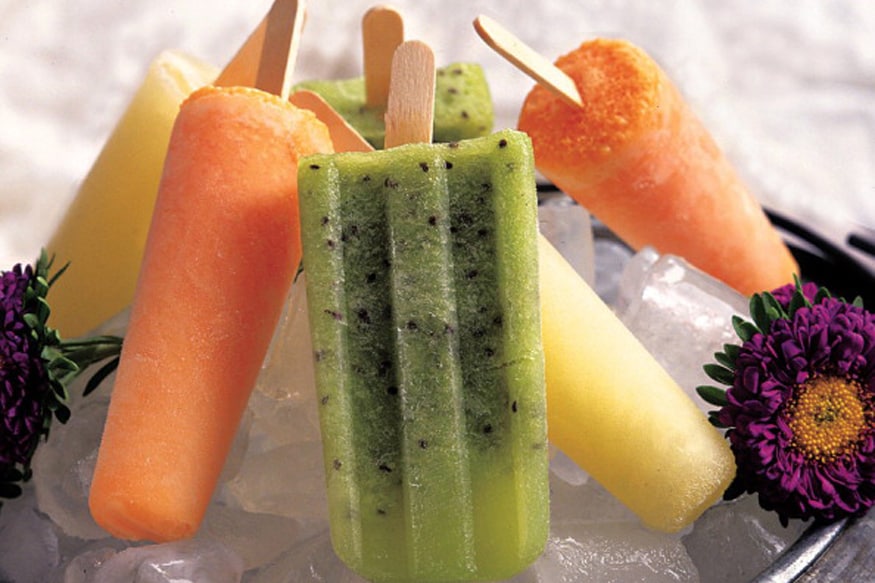 As a health conscious parent, you must know that the store bought ice-creams and popsicles are nothing more than sugar, transfat, color and preservatives. However, how can you imagine summers without these frozen treats? So that's why homemade Fruit and Yogurt Popsicles prove to be a smashing summer serve for your kids as well as you. The frozen creamy texture satiates your cravings and cools down your brain from the soaring mercury. These popsicles are perfect for post dinner dessert or for a hot summer afternoon slump.

Also, you are your own health incharge, so pick up foods that fill you with protein, healthy fats, probiotics, fiber and lots of vitamins and minerals. Fresh fruits like blueberries, raspberries, strawberries, mango and banana turn out to be the best flavouring and coloring agents for these popsicles, while Greek yogurt is good for binding, rolled oats or corn flakes are filling and almonds' shavings add extra nutrition and crunch. Here's a Fruit and Yogurt Popsicles recipe for some healthy summer inspo:

Yield –8 Popsicles

Prep Time – 20 Minutes

Freeze Time – 3 Hours

Ingredients:

1½ cupsPlain Yogurt
½ cup Corn Flakes or Rolled Oats
¼ cup Blueberries
¼ cup Raspberries
¼ cup Almonds' Shavings
6 tablespoons Milk
2 tablespoons Honey

How to make Fruit and Yogurt Popsicles?

To create 3 gorgeous layers of different colors and flavors, you'd need to blend ingredients separately.

Take ½ cup yogurt, 2 tablespoons milk and blueberries, and blend to get the right texture

Repeat with raspberries, and then honey.

Now pour blueberries mix in your popsicle molds and top it with corn flakes or rolled oats and almonds' shavings, add second layer of honey mix, top it again with corn flakes or rolled oats and almonds' shavings, and follow it up with the third layer of raspberries mix.

Put the popsicles tray in the freezer for the next 3-4 hours.

And if you are pressed for time, just plop all the ingredients together, pour the mix in molds and freeze to serve a yummy frozen dessert.

LIVE TV
indiwo_article_consumption_scroll