The Super Grain: Reap the Power of Ragi from Your Diet
Let us share the goodness Ragi brings to your daily diet.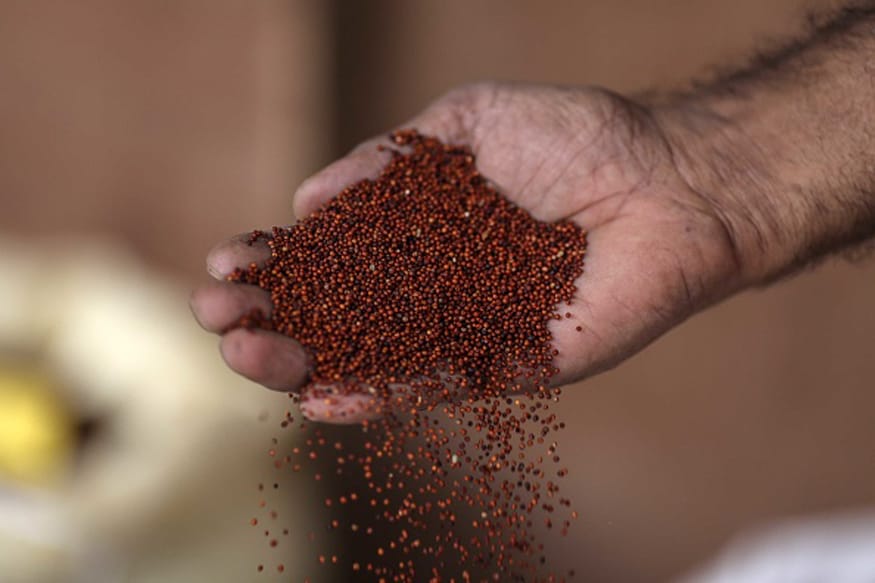 The power of multi-grains must be included in a healthy diet plan. By just sticking to wheat, oats, quinoa, etc, weight watchers may lose on the benefits other grains can render. One such super-grain is Ragi or Finger Millet. Ragi can help guard against health issues like diabetes, cardiovascular diseases, cancer, osteoporosis in adults while it makes for a rich source of calcium, iron, complex carbs, protein and other nutrients for growing children.
Let us share the goodness Ragi brings to your daily diet:

Calcium-Rich:

This super-cereal is one of the richest sources of calcium when compared to other grains. The natural calcium extracted from Ragi helps in healthy teething and bones development in young children while maintaining the bone density of the elderly.

Complex Carbs & High Dietary Fiber:

Ragi as a wholegrain supplies complex carbohydrates and high dietary fiber when compared to other grains like wheat, rice, maize or barley. The thick seed coat is richer in polyphenols. These nutrients help control blood sugar levels and hyperglycemic tendency found in diabetics.

Antioxidants-Rich:

Besides the above benefits, Ragi fights ageing due to its anti-oxidants content that inhibits collagen cross-linking. The phenolic content keeps up with the elasticity that collagen provides. Also, the antioxidants lower oxidative stress and cell damage due to free radicals and hence protects against cancer.

Antimicrobial-Properties:

Ragi has been found effective against bacterial infections caused by Bacillus cereus, Salmonella sp., Staphylococcus aureus, etc. Consuming Ragi ensures a healthy gut too.

Protein-Rich:

Ragi is rich in protein and is packed with amino acids like Eleusinian, tryptophan, cysteine, methionine and total aromatic amino acids that are not commonly found in other grains.

LIVE TV
indiwo_article_consumption_scroll