This Chicken Fajita Recipe can be Your Best Quick-Dinner Bet!
A mouth-watering recipe to try out this weekend!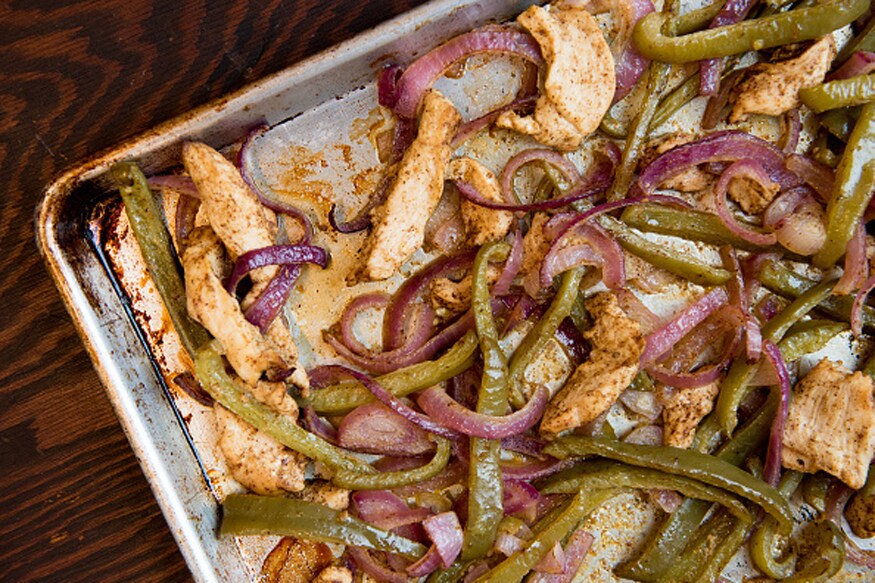 Every evening we return tired from work yet our taste buds crave for the yummiest foods for dinner while our brains monitor our calorie count. Here's a recipe that comes out with flying colours on the health meter and will satiate your hunger pangs in the most sating way. This Chicken Fajita recipe will take just about 15 minutes prep time and another 20 minutes cooking time and you'll garner appreciation from yourself as well as your partner for serving a mouth-watering dinner in no time.

What Would You Need?

500gms Boneless Chicken, shredded
6 Whole Wheat Tortillas
4 Green Onions, sliced
1 Onion, sliced
½ Red Bell Pepper, sliced
½ Yellow Bell Pepper, sliced
½ Capsicum, sliced
3 tbsp Canola/Olive Oil
2 tbsp Lemon Juice
1-½ tsp Seasoned Salt
1-½ tsp Oregano
1-½ Cumin, grounded
½ tsp Red Paprika
¼ tsp Black Pepper
1 tsp Garlic Powder

How to Make Chicken Fajitas?

Step 1 – Mix 2 tbsp oil, lemon juice and spices & seasonings with shredded chicken in a large bowl and cover it, let it marinate for an hour.
Step 2 – In a large skillet, add a tbsp oil and sauté onions and peppers for 2-3 minutes only. Take the mix out.
Step 3 – Cook the marinade chicken for 7-10 minutes in the same skillet.
Step 4 – Add the sautéed onions and peppers to the chicken
Step 5 – Fill up the tortillas and serve hot!
For Our Vegetarian Friends:
Vegetarians need not feel disappointed as the same recipe can be made by replacing shredded chicken with diced tofu or cottage cheese.

LIVE TV