Tired of Eating Fast Food? 5 Helpful Cooking Tips for Beginners
Give a break to your eating out habit!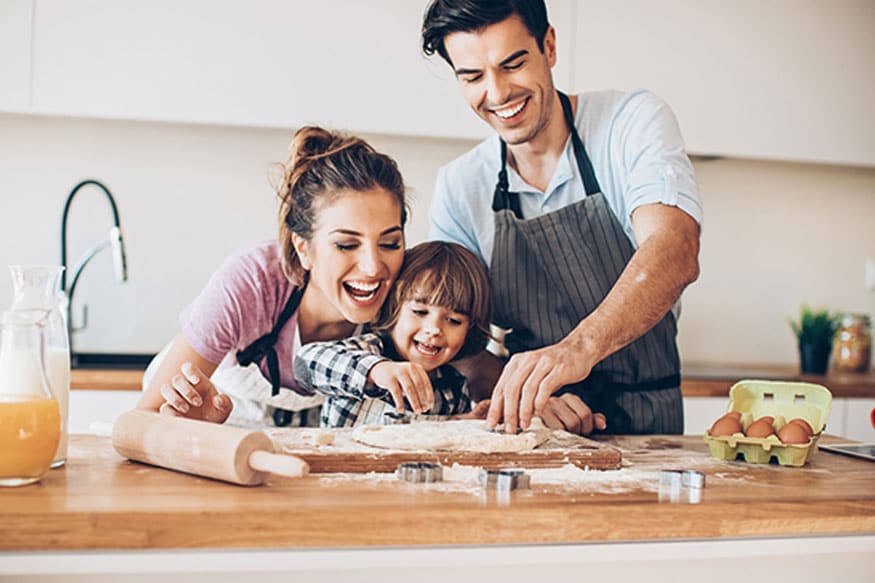 Food plays a vital role in keeping good-health! Indians have a great culture of cooking food at home. However, with job placements and higher studies, taking young Indians far from their homes, the easy way out may seem like ordering food from outside or eating at the cafeteria. However, till when? It's better that young boys and girls pull-up their sleeves and learn the ropes of cooking while they are with their Annapurna!

And for the ones who missed the opportunity while they had time, but are committed to healthy eating by cooking themselves, here's a list of 5 cooking tips for beginners:

1. The Right Kitchen Equipment

A pressure cooker and a food processor can go a long way in making your solo-life easy. From cooking lentils to rice, you can vouch on your pressure cooker; while a food processor will make it easy for you to make the dough for fresh rotis; make juices, smoothies and cold coffee, and help you immensely in chopping and grinding veggies for dinner!

2. Pre-heat Your Pan

Everyone is pressed for time, however, patiently waiting for the first 1 minute for the pan to get heated can save you at least 5 minutes of cooking time. Also, it just sets the flavors right whether you are planning for a full blown sautéing for dinner or just making sunny side-ups for breakfast.

3. Say 'No' to Frozen Vegetables

Frozen vegetables can never satiate your taste buds like their fresh alternatives. Buy fresh vegetables and cut them while watching Hotstar or speaking to your buddy over the phone. Frozen vegetables usually turn meals soggy and mushy besides the nutrients loss. However, if you must, then defrost them before cooking.

4. Keep Spices Handy

Keep herbs and spices like cumin, garam masala, fennel, carom seeds, hing, fenugreek, cardamom etc handy and add them as they've been used at your home. These add rich flavor to Indian recipes which otherwise may taste bland and bring in a plethora of health benefits.

5. Learn how to Bake

And lastly, learn how to bake! Baking is a science and if you follow the steps diligently, you can bake a yummy wholewheat chocolate cake, idlis, dhokla and much more… for some healthy homemade snacking that is sans any preservatives and brings along the flavor your taste buds like to savor.

LIVE TV
indiwo_article_consumption_scroll