Tom Yum Kung Soup to Fight the Spine-Chilling Winter!
Try this recipe for a great immune system!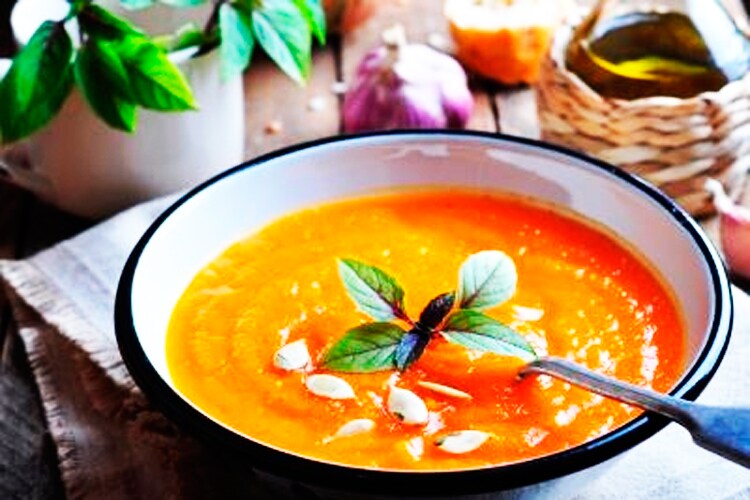 Spine-chilling winter is here, and it is crucial to safeguard our kids and elderly family members against respiratory infections, cold and cough. Food plays an important role in boosting our immunity against illnesses and in winters what could be better than a hot bowl of Tom Yum Kung Soup. The Thai Hot n Sour flavor of this amazing soup comes loaded with micronutrients that arm you with a great immune system.

What You Would Need?

20-30 Shrimps/Prawns
5-6 Mushrooms, sliced
6 Kaffir lime leaves
2 Lemon grass stems
4 Garlic cloves, minced
2 Green or Red fresh chillies
2 Tablespoons fish sauce
1 Teaspoon Thai Red Curry paste
2-3 Tablespoons lemon juice
2 Tablespoons fresh coriander, chopped

It's Time to Cook!

Step 1 - Remove the head and shells of prawns and wash them thoroughly. Place the head and shells in a non-stick pan with five cups water.

Step 2 – Crush 2 kaffir lime leaves and two green chilies and add to the above heads and shells mix.

Step 3 – Heat the pan and bring the mix to a boil, add salt and let it simmer for next 15 minutes. Strain the stock later.

Step 4 – Heat the strained stock in a pan, add mushrooms and prawns, and let them cook for next 3-4 minutes.

Step 5 – Mix fish sauce, Thai red curry paste, minced garlic and lemon juice, and stir it well for next 2-3 minutes.

Step 6 – Garnish with whole kaffir lime leaves, chopped fresh coriander and serve piping hot!

What if You're a Vegetarian?

If you are a vegetarian then replace the prawns with more mushrooms (1 cup), add baby bok choy (2 cups) or broccoli or bell peppers, cherry tomatoes (1 cup), tofu (1 cup) and take 5-6 cups of vegetable stock instead of plain water.

LIVE TV