Top 5 Wine Tasting Tours in India
The vivid hues of wine are enriching health wise when taken in moderation.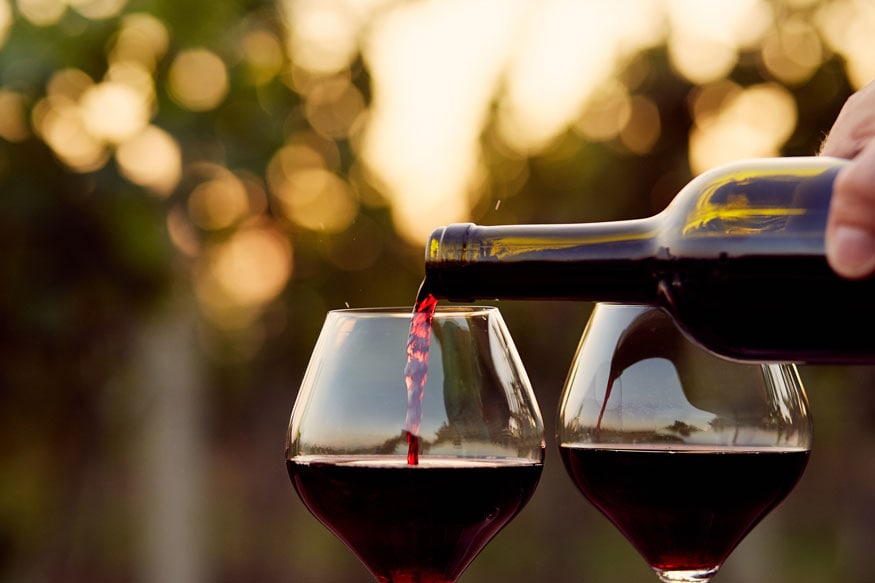 'Wine is sunlight, held together by water'. A glass of Wine makes a night with your partner more romantic or a Sunday Brunch with your friends all the more colorful and lively. The vivid hues of wine are enriching health wise when taken in moderation. From reducing your vulnerability to heart disease, cancer and stroke, to giving you a punch of antioxidants, wine is something you can relish without getting high. But why taste the best wines indoors, when you can go all out and enjoy wine tasting.

Here's a list of Top 5 wine tasting destinations in India that you surf this summer:

1. Sula Vineyards, Nashik

Sula was started in 1997 and has over time established itself as a renowned brand. Sula Vineyards host the 'Sulafest' every year in February, and it is considered the best wine tours in India and is also popularly called 'the Mecca of Wines'. However, adding to the luxury factor is the three bedroom bungalow that is offered to the visitors along with 'Beyond', the in-house restaurant that serves Italian cuisine.

Apart from Sulafest, wine tours are organized throughout the year.


2. Chateau d'Ori, Dindori, Madhya Pradesh

Located 22kms from Nashik, and synonymous to 'luxury', Chateau d'Ori covers an area of 200 acres. The property includes 3 man-made lakes for indulging in water sports, luxury farmhouses with jacuzzi, swimming pools and wine tasting lounges.
The Chateau d'Ori houses the largest Merlot plantation in India along with others that include Cabernet Sauvignon, Merlot, Syrah, Sauvignon Blanc, Chenin Blanc and Chardonnay. The best part about these Vineyards is the fact that they are completely environment-friendly as it doesn't use pesticides and fertilizers, uses windmills to generate power, etc.

3. Grover Vineyards, Nandi hills, Karnataka

Located 40kms from Bangalore, Grover Vineyards is situated at the foothills of the Nandi hills. Nandi hills are a popular tourist destination in Karnataka and the weather conditions are conducive for cultivating Cabernet Sauvignon, Shiraz, Viognier and Sauvignon Blanc grapes. The pristine natural beauty that envelopes the Vineyards is an added benefit. Personalized wine tours can also be arranged.

4. Fratelli Wines, Akluj, Maharashtra

Fratelli wines is located 175kms away from Pune, in Akluj and manufacturers around 13 varieties of wine, however, the most renowned of them all is 'Sette' which is a fusion of Cabernet Sauvignon and Sangiovese. Other varieties include Pinot Noir, Sangiovese, Cabernet Sauvignon, Marsalan, Petit Verdot, Merlot, Syrah, Cabernet Franc, Chenin Blanc, Sauvignon Blanc, Chardonnay, Gewürztraminer, and Muller Thurgau.

What makes this an ideal destination for wine tasting is the pleasant weather and tranquil atmosphere. The vineyards are often equated with European vineyards, which speaks for itself.


5. Vallee de Vin Vineyards (Zampa Wines), Nashik

The Vallee de Vin vineyards are new entrants and it is situated between Igatpuri and Nashik, on the Mumbai-Nashik highway. The most renowned wine produced by this winery is the Zampa wine, other wines produced are chenin blanc, sauvignon blanc, cabernet sauvignon, shiraz, and sparkling rose and Brut. The pleasant weather and the lush greenery of grape plantations is what makes these vineyards even more special.

LIVE TV
indiwo_article_consumption_scroll