Try Whole-Wheat Pie Crust with Apple Pie Recipe
This Christmas, gorge on this sweet delicacy!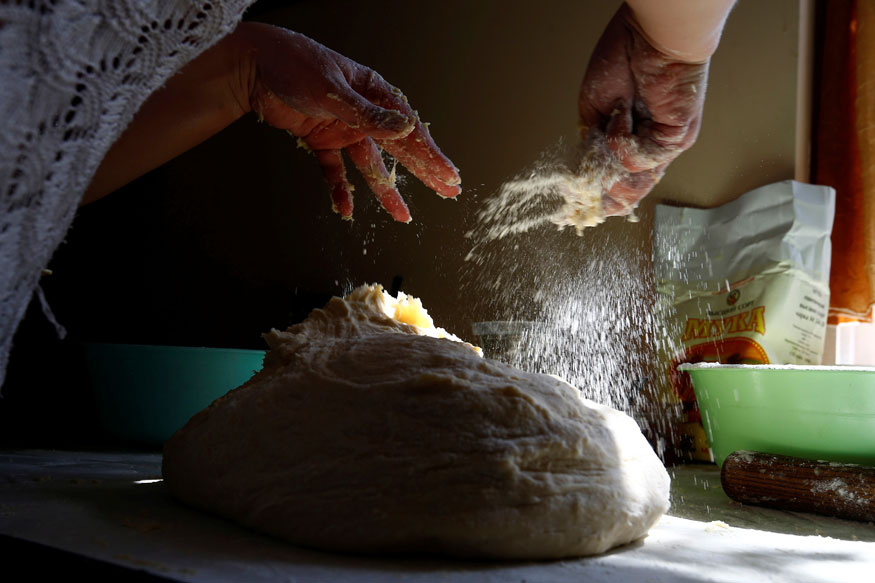 Winter is the season when events like Thanksgiving and Christmas fill the pastry shops and cafes with 'Can't say No' pies and dry-cakes. For the fitness-freaks, gorging on these yummilicious foods is no less than being Satanic. However, let us walk you through the holy grail of health with this whole wheat Pie Crust to savor the winter flavors, guilt-free!

This pie crust is perfect for the all time favorite-fall-fruit Apple pie, besides, you can use it for a chicken pot pie or to create an eggy Quiche too.

What You Need for this Whole-Wheat Single Pie Crust:

¾ cup Whole Wheat Flour
½ cup Oats Flour
1 tablespoon Sugar
½ teaspoon Table Salt
½ cup cold Butter (unsalted-homemade)
¼ cup Cold Water
For Layered or Double Pie Crust – Just double all ingredients and make two dough(s).

Make the Dough:

Mix all Dry ingredients viz flours, sugar and salt. Cut the butter in ½ inch cubes and mix it in the flour with hands smashing gently. Pour water as required to knead the dough. The temperature of the dough should be cold and if it is not, then you must refrigerate it before rolling.

For the Pie Crust:

Place the dough ball lightly on a well dusted sheet. Roll a 14-inch circle for a 9-inch pie crust plate. Turn the edges, cut the excess crust.

For the Top-Layers:

Roll the dough into a 10x15 inch rectangle, fold the 10" sides towards the centre, fold once more and then cut from the centre to create perfect thin layers to top your pie!

For the Filling:

For a mouth-watering apple pie, you would need ½ cup brown sugar, ½ teaspoon grounded cinnamon, ¼ cup slashed (almonds + soaked raisins) for a healthy twist and 4-5 cups of thinly sliced fresh apples. Mix & toss all ingredients.

It's Time to Bake!

Fill the bottom crust with the apples-filling. Dot it with 1 tablespoon butter. Weave a cross-strip with thin layers of crust. Fold the trimmed edge of the base crust over ends of the stripes. Seal & flute your pie. Brush lightly with butter/milk (optional).

Preheat the oven at 200C, adjust your pie on a lower middle rack. Bake for 35-45 minutes, or until the crust appears golden-brown. Let it cool and serve a little hot!

LIVE TV
indiwo_article_consumption_scroll