Indiwo
»
Parenting And Family
»
news
2-MIN READ
7 After-School Study Habits to kickstart new Academic Year
Tip of the day: Persistence outshines any other virtue.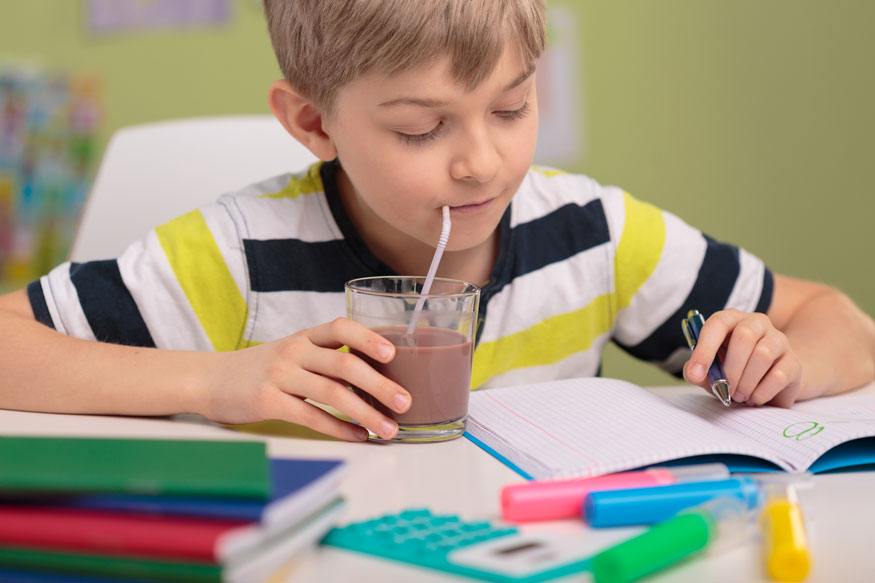 The annual results of your second grader are here. The probability is that he's come out with flying colors or has taken the top berth amongst his classmates. Whatever, the case be, studies have shown that when parents take a keen interest in their child's after-school study time and homework regime, their children tend to score high, feel responsible and instil self-study habits holistically.

Although your child's scores and grades are not the only determinants of happiness and success in life; however, the crude reality is that it's important for a child to do well in studies in order to do well in life. Parents need to strike a balance and take a supportive role without pressurizing the child to perform. Each child is unique, has his/her own learning curve, however, persistence outshines any other virtue.

Here's how you can help your child with his post-school study time:


1. Specify Study Time

Specify a homework and self-study time slot for your children that they need to follow every day. The routine helps them to get in an auto-pilot mode where they don't need a reminder from you to pick up their books to study.

2. Assign a Study Zone

Assign a study corner at your home where your children can sit comfortably and study without distractions and disturbances. Invest in an ergonomic study table and chair, keep all books/notebooks/stationery items within their reach and ensure the area is well lit, clean and ventilated.

3. Motivate and Monitor

Motivate your children to do well in studies, appreciate their efforts and monitor how well or not, they are doing their homework and revising what they did at school. A cross-checking process at the end of the day makes your children accountable for their home study time.

4. Review and Reward

Study time need not be boring. Engage with your children to create large monthly calendars where they can write what they did during different time slots, each day. It will help you review their work instantly and also reward them with stars to further motivate them to study well and take the responsibility themselves.

5. Learn beyond Text Books

Textbooks and home assignments are important, however, you must engage your child in creative writing, extempore speech, writing notes, speaking clearly in short sentences, building vocabulary, etc. Engage with your child via games, short story books, good reads, to help form a strong language foundation and expressive speaking and writing skills.

6. Problem Areas

Identify the problem areas where your child finds it difficult to do a particular topic himself. Help him understand the concept. Talk to the subject teacher to take proper guidance. Spare 15 minutes each day for such topics to build your child's understanding and boost his confidence.

7. Expectations

Set your expectations right from your first grader or teenager. Don't expect your first grader to study for hours. As per experts, the average attention span of a 6-year-old is 15 minutes. Split his/her homework in mini-modules and give him tiny breaks in between. As your child will grow, his attention span will increase gradually. Similarly, don't expect your teenager to study for hours together. Give him/her a breather every one hour.

LIVE TV
indiwo_article_consumption_scroll