Indiwo
»
Parenting And Family
»
news
2-MIN READ
7 Finger Food Ideas for Toddlers
Here are some great food ideas for your toddler.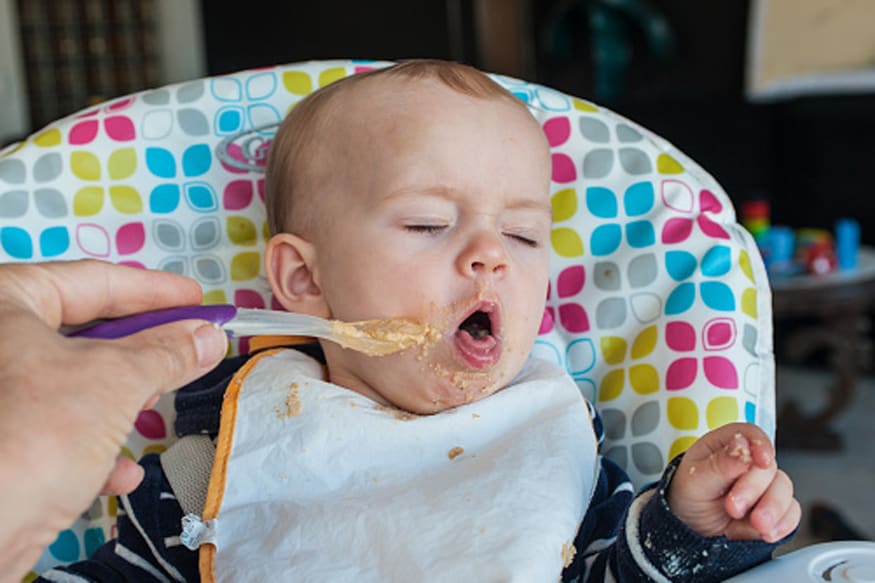 Having a thumping toddler at home and keeping sane can be tough at times. They are always high on energy and just looking at them jump all day – leaves us wondering – do they eat enough? Is what they are eating enough for their growing bodies and their active days?

Many children do not want to sit down and eat, most of them are running here and there and for them, finger foods work best. Here are 7 great finger food ideas for your ever-running energetic toddler.

1. Bread Rolls – combine bread, spices as per your toddler, onion, some ground vegetables (carrots, beans, mashed potato, peas, coriander leaves) and salt. Give them shape as per your liking – you can make smilies, triangle, square or a rectangle – and deep fry these, and serve with tomato ketchup so they sit and eat.

2. Grilled sandwich – one of our favorites with children is cheese and corn sandwich made with brown bread. Keep a slice of your favorite cheese brand on the bread. Add salt and pepper and drizzle steamed corn, cover with another slice and grill or make a toast. Yummy!

Another grilled sandwich recipe that toddlers relish can be made with cottage cheese, chopped Tomatoes+Onions+Capsicum, a spoon of milk cream and salt and pepper to taste.

3. Sautéed Vegetables – cut carrots, broccoli, baby corn length wise. Steam them. Sauté in little ghee or olive oil, add salt and pepper for taste. Healthy, quick and yummy.

4. Wheat/Semolina Pasta – Boil pasta in water and keep aside. In oil – add onions and stir fry, add carrots, peas, broccoli, capsicum, one by one and cook. Add salt and pepper and serve as it is or you can make the white sauce if you want a more creamy texture.

5. Any kind of Paranthas – Cheese/Potato/Onion/Cauliflower paranthas make a wonderful finger food. Roll them and offer. You can also try making a Frankie with Paranthas by stuffing veggies and a little sauce.

6. Paddu / Appe – take dosa batter and mix fine cut onions (green chilly optional). For tadka, add mustard seeds, urad and chana dal and fry. Add this to the batter. Add salt as per taste. Adding vegetables is optional. Make these in an appe pan. Easy to eat and gorge on!
7. For the one with sweet tooth, you can bake a cake using 1 cup whole-wheat flour, ½ cup sugar, 1/4th cup oil/desi ghee (you can double the quantity (1/2 cup) for a thin child), 1/4th cup cocoa powder, 1 teaspoon vanilla essence, 1 teaspoon baking powder and ½ teaspoon baking soda. Mix all and microwave for 5 minutes. Give a standing time of 10 minutes and there you go. It is a better alternative than the ready to eat cakes available in the market that are laden with sugar, preservatives and are mostly made with refined flour (maida).

LIVE TV
indiwo_article_consumption_scroll