Indiwo
»
Parenting And Family
»
news
6-MIN READ
Middle Ground Between being a New Mother and Climbing the Professional Ladder
Take a deep breath and read on!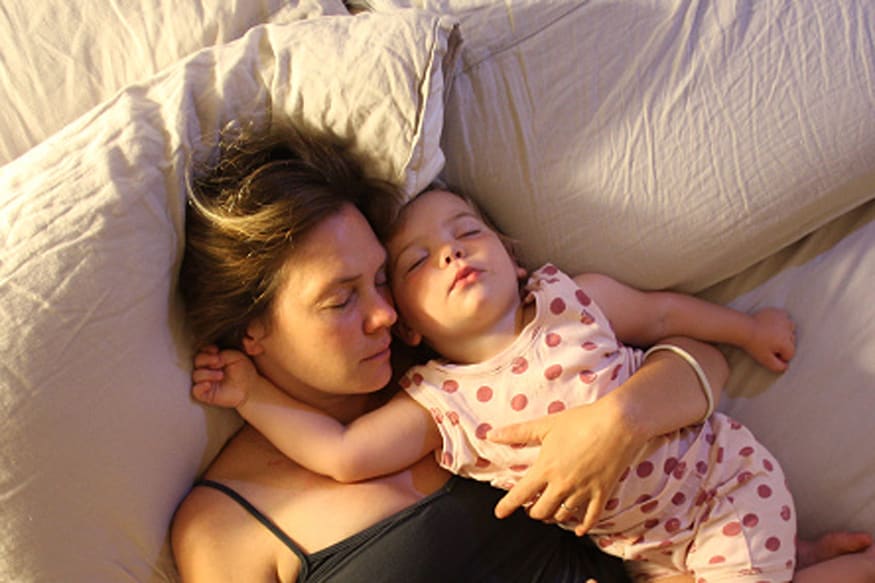 You're going back to work after having a baby. Do you feel guilty, elated, uncertain? The polar opposite of how you thought you would feel? Take a deep breath and remember that more than half of all new moms go back to work when their babies are younger than 1-year-old—many with conflicted emotions.

You will probably also discover a new level of guilt. 53% mothers quit their jobs after becoming a mother as per the Medela India Survey. They feel guilty about being away from their children when at work. As a mom, you can feel guilty about anything from not making your own organic baby food to secretly loving the solitude of your cubicle. When you're home, you will think about work and vice versa—which will make you feel guilty. Feeling guilty, however, saps emotional energy that could be deployed elsewhere.

During the last few weeks of your maternity leave, you may experience anticipatory anxiety about going back to work, and that's understandable. After all, you may be wondering (and worrying!) about what you're returning to. Your role could have shifted or changed completely in your absence. Doubts about whether you can handle both your job and your family may begin to creep in. And the biggest concern of all: How are you possibly going to leave your baby? With inputs from Dr. Vijaya Krishnan, here are a few easy steps to make this transition easy and guilt free.

Diet

When you get back into the daily grind, it's easy to forget to eat regular food. But what you don't want is to be starving and turn to the vending machine out of desperation. That won't help you feel good about yourself, and it's not the best fuel for your body if you're breastfeeding. Get some good snacks to keep in your desk so you're not tempted by those mini powdered donuts. When it comes to eating healthy things one should consider are fruits, yogurt, mixed berries, boiled eggs, salads, cereals etc. While food is important, new mothers should always remember to keep themselves hydrated as this helps keep your baby hydrated as well.

Breastfeeding

One thing that most mothers tend to do once they get back to their professional life, is feeding their baby formula. Research has proved that breastfeeding for at least a year helps the baby become stronger as well as reduces the chances of breast cancer for the mother. To continue feeding your baby breast milk while you're in office, breast pumps are the best option. It is recommended that you start trying out pumping and storing about 3 weeks before you plan to start working again. Try pumping at the same times as you anticipate to be able to take a break at work. This allows your body to adjust to the new demand-supply routine. Also, it allows you to build up a small stash of milk that you can freeze, and your baby's caretaker can use while you are away, or for some reason, you are unable to pump on a particular day. If there is a good lactation consultant in your city, they can help you figure out the correct pump for your particular needs. Having said that, some mothers are able to use hand expression as a sole mode of pumping and storing. Experimenting and trying different things in the weeks before you go to work, will certainly help.

Line up childcare early

Good, reliable childcare is essential. Start checking out daycare centres and interviewing nannies well before you're due back at work. Developing confidence and trust in your childcare provider before you return will make those first days a little easier. If it is the grandmom who is going to be your baby's primary caretaker, it will ease out the transition just a bit easier. However, even then there will be some period of adjustment for both the baby and the grandparent – It is best that this transition happens over a period of at least a couple of weeks prior to your starting work. If easing into the work part-time is an option, do explore it.

Catch up on sleep

One of the biggest complaints of working moms is sheer exhaustion -- and when you're overtired it's much easier to fall to pieces. Your own sleep needs should take priority over doing another load of laundry or cleaning up the kitchen. And have your husband pitch in whenever possible. It's also important to hash out the details of who's going to do what so that you're not coming home to do a second shift of childcare and housekeeping while your husband tunes in to watching TV or working on his computer.

Cut yourself some slack

Many moms feel guilty about choosing to work. You worry about everything from shortchanging your child to shortchanging yourself. Remind yourself that in choosing to work, you will always be juggling the work world and the homeworld. It will be challenging, but it will also rewarding. It's also important to recognize that stay-at-home moms have their own set of challenges. Women who are home with young children often feel more isolated, though they get to enjoy every moment with their baby. There are pros and cons to both. Once you have chosen to work, try to enjoy both spaces by compartmentalising each space, and cutting yourself some slack by not expecting either space to be perfect!

Set Aside Time for Your "Mommy Life"

As a new mother, You've probably made a handful of new "mom friends" while on leave. Don't put those friendships on the back burner once you start working. Relationships with other moms are vital, you need them for emotional support. Do plan to meet them for a quick cup of coffee, or chat with them during your commute. It will definitely make you feel more human.

Keep it together at work

You might feel like an absolute wreck when you're at your desk -- worrying about your baby, feeling physically and mentally exhausted, being daunted by the piles of work that have built up in your absence along with a huge stone of guilt on your heart. Avoid venting to co-workers about your baby and professional problems. On the other hand, you may also discover that the pull of a baby can make you twice as productive in half the time. When you're eager to get home in time to feed and bathe your baby, hanging around the canteen or coffee machine, may seem like a colossal waste of your time. Your new juggling act might even make you more productive.

Realize this is temporary

As just about any working mom will tell you, the first month is the most challenging. Initially, it may be gut-wrenching, but once you get used to being away from your baby, you also learn that you don't have to be with your child every minute, for her to feel loved. The efforts that you will put in to create a loving and cared for atmosphere when you are at home, will just as much make you a loving, engaged parent. And, what's more – you will feel the pride of being an accomplished professional as well!

So hang in there, in your first few months back on the job, you will undoubtedly encounter days when you decide that you can't manage and need to quit. But stay strong, you will get used to the routine and so will your baby. At the end of the day, all you need to figure out is a healthy balance that works for you, your career, and your family.

LIVE TV
indiwo_article_consumption_scroll