Indiwo
»
Parenting And Family
»
news
1-MIN READ
Help Your Toddler Master the Art of Self-Feeding!
Self-feeding is a big deal for tired parents!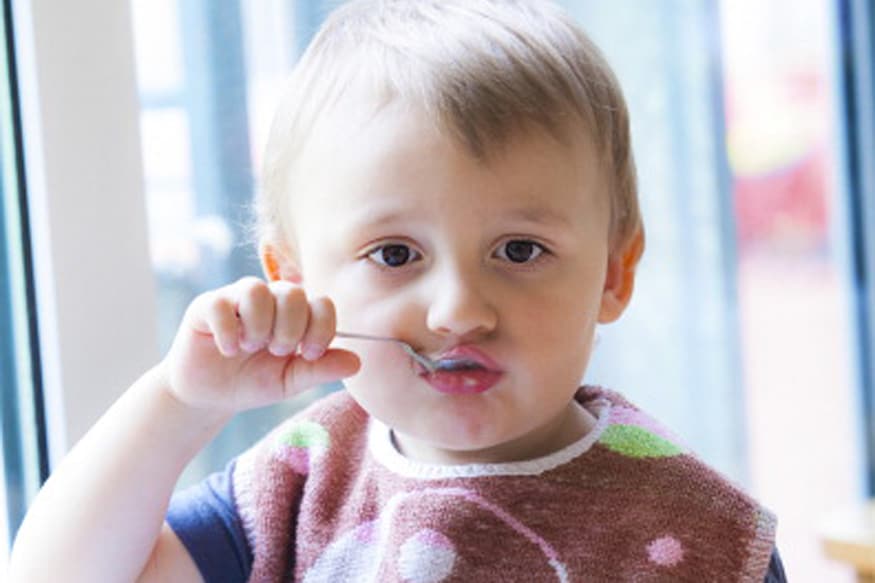 Self-feeding is one of the first steps towards being independent for your child. It can be messy in the beginning, however, a little patience goes a long way for the child to learn and move through this initial phase. Self-feeding helps your child to develop fine-motor skills that are helpful not just now but also when they start schooling and hold crayons, etc. Here's a little guide on how you can take the first steps towards raising a self-feeding toddler:

1. Finger Foods

Your little boy/girl is too young to handle a spoon or fork initially. Therefore, starting with finger foods is easy for toddlers. Look for healthy options like apples strips, mini home-made muffins, sweet potato wedges (slightly salted), scrambled eggs, cucumber strips, tiny semolina pasta pieces, steamed/sautéed carrot sticks, bananas, etc. Your little one will love to grab and munch on these soft, bite-sized finger foods. It will be a good start if your baby can relish his food while feeding himself.

2. Introduce Spoon

Once your child is comfortable with finger foods and is able to feed himself, the next step is to introduce a spoon. When introducing spoon, start with thick and sticky foods so that the spillage is minimal and your baby gets to eat aptly in the due time. Start with mashed potatoes, halwa, kheer, yogurt, khichdi… The child will feed himself and feel full as these foods are packed with calories and can satiate hunger of the little tummy. You can begin the process with handing over a spoon to your child when you are feeding him these thick foods. Ask him to take a small bite himself and he'll follow suit in a week or two.

3. Make Meal Time - Family Time

Toddlers and growing children learn by seeing. To raise a healthy eater and a self-feeding toddler, you must share meal times together. Try to zero down distractions like TV, Smartphones or any other media. Sit together at a dining table, share meal time and eat together as a family. When a toddler looks at other members eating themselves, he/she grasps the technique subconsciously. Therefore, make meal time, your family time and let your toddler master the art of self-feeding!

LIVE TV
indiwo_article_consumption_scroll