Indiwo
»
Parenting And Family
»
news
1-MIN READ
How to tackle Post Exam Stress and Disappointment in Children
Failing Board exams can be devastating for children!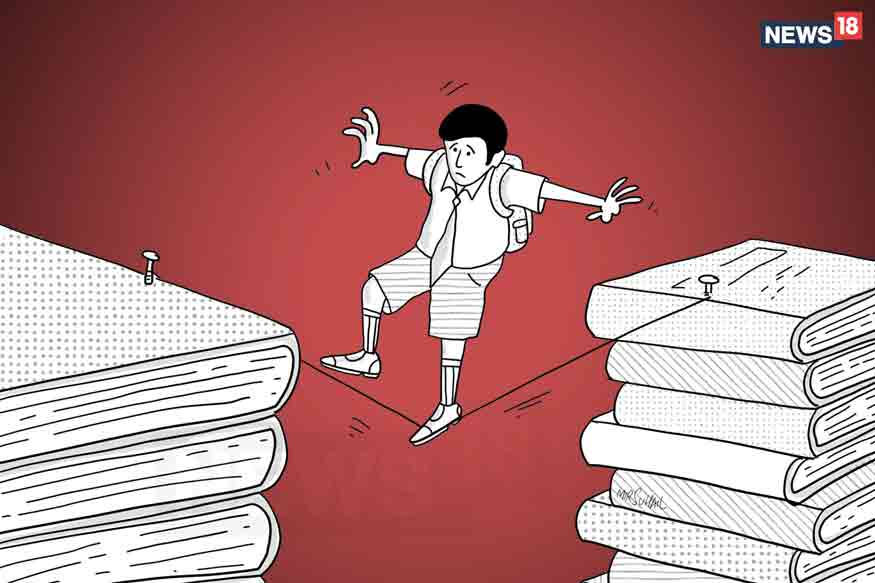 CBSE, ICSE and other State Board Exam results have been declared across India. While some students may have managed to score well and fulfil their parents' expectations, some may not have cleared their exams altogether or scored low. Failing Board exams can be devastating for children and parents must help them cope with stress during this time rather than adding fuel to their fury.

Reports of children attempting or committing suicide either ahead or after the exam results are common in India; and to some extent, parents can help curb these unfortunate events.

Play the role of a motivating parent when your child feels disappointed with his/her exam result. Tell them that it is Not the End of the World and it's a matter of just one year.

Help them analyse and assess where they went wrong and build a step by step strategy to upscale them academically.
Pen down SMART (Specific, Measurable, Achievable, Relevant & Time-Bound) goals and spare your time every single day from here on to gauge their performance.

Do not pressurize your ward to mug up topics. Make them understand difficult chapters via experiential learning.
Seek help from school teachers for extra classes and actively participate in Parent-Teacher Monthly Interactions (PTMIs). Consider changing your child's school if s/he fears the social stigma attached with failing.

Lastly, understand every child is different. Do not compare your ward with his peers, siblings or yourself. You must accept your child as s/he is. There are a lot of opportunities beyond academics too. Identify your child's inner spark, be it sports, painting, art & craft, cooking, dancing, singing, or anything else. Lead them to their purpose of life. Let them do what they love to do, and help them excel in that.

Remember, at the end of the day, certificates don't matter, but your child and his mental peace does.

LIVE TV
indiwo_article_consumption_scroll