Indiwo
»
Parenting And Family
»
news
1-MIN READ
To Raise Smart Children, You Don't Need Smartphones But Play Zones
What do you think of young children using so much technology?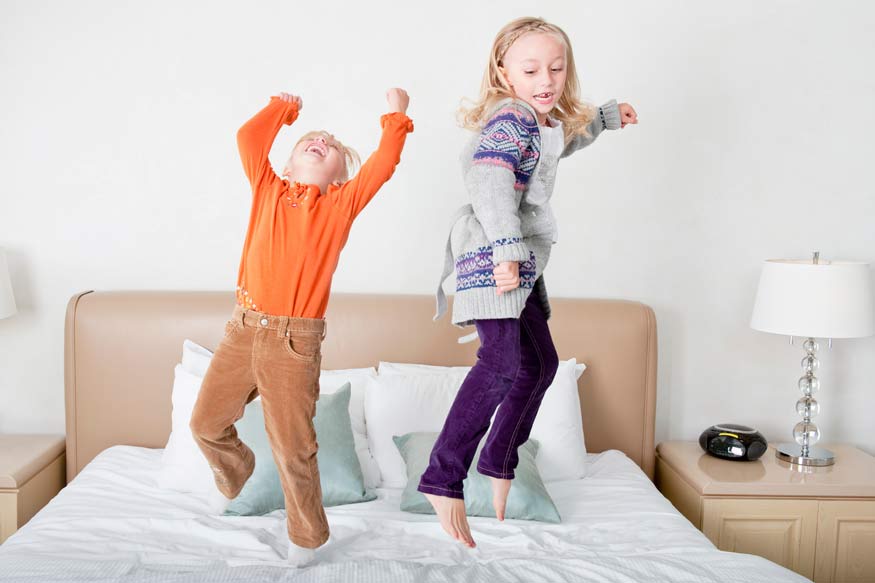 High cognitive ability often translates to Smart Children and according to science, there is a direct link between motor skill development and cognitive development in young kids. If you are serious about raising a Genius, it's time you get serious about taking your child out to play real games and sports rather than being a whiz kid in the virtual world of online games on your Smartphone.

Fundamental motor skills stimulate a child's brain development. Children develop neural pathways while coordinating their body and brain during their playtime. These neural pathways lead to sensory-motor pathways which in turn lay the foundation of complex sensory integration required for learning numbers, alphabets, or reading and writing later on.
Therefore, if you really want your toddler to be a Smart Kid and do well in recognizing numbers, letters or rhyming poems, the solution lies in the play zone rather than your smartphone where you just go on showing YouTube videos for early learning or download Apps that facilitate the show.

For the holistic brain development of your child, you must spend at least 60 minutes of good physical movement of your child and see how he does well in academics too.

Few high-intensity, as well as brain-stimulating games that you can play with your little one, could be:

1. Throwing and catching a light ball in the air which can, later on, be developed to dribbling a basketball and practicing to put it in the basket.

2. Walking in a straight line acting as if you are walking on a high rope.

3. Creating a mini obstacle course and running with your child.
The stimuli these activities give to your child can help develop their brains while pumping fresh oxygen that reaches every cell lying in the nook and corner of their tiny brain and body.
Thereby, to raise Smart Children, keep them away from Smart Phones, take them in the Play Zone and open the gates of intellect via psychophysical development.

LIVE TV
indiwo_article_consumption_scroll