Indiwo
»
Parenting And Family
»
news
2-MIN READ
Weekend Goals for Easy Weekdays: Family Snuggles, Hugs & Kisses!
Spend this happy weekend with your loved ones!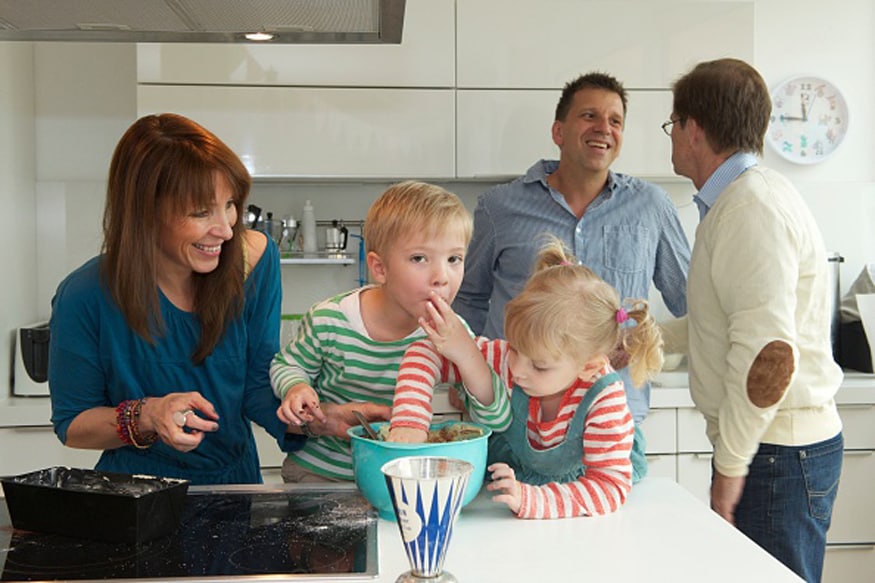 Do you feel that your evening routine is more robotic than real-living? Spent at the workplace and then traffic, you reach home from the office each weekday and start on with the evening routine of preparing/organizing dinner, helping kids with their homework, setting tasks for the next day and so on. All this while, you don't get much help from your spouse or kids either. So how do you connect the lines and create a family that bonds, that feels empathy towards each other and come forward to help, without being asked for!

As per "Happy You, Happy Family" author Kelly Holmes, the solution lies in sparing 5 minutes every day for Family Cuddle Time – wherein, the entire family gets together on a bed and cuddle and speak their heart out to each other.
The simple technique is a great stress-buster not just for you but for all family members. And the outcome, everyone feels light, everyone feels happy and there's a great family bond that is evident in smiling faces and polite behavior.

It's easy to deal with kids and engage them in tasks when they are de-stressed as cuddling helps you create deeper connections.

The jovial atmosphere at home also paves the way to a more-fulfilling feeling that a mother craves – the feeling of sparing time for kids! Amidst busy schedules, it generally becomes difficult to spare even 5 minutes eye-to-eye time for kids. The guilt hovers around in a mother's unconscious mind, all the time.

Thereby, 5-10 minutes family time that includes hugs, taking your child in your lap, snuggling, kissing must be followed in routine each day without fail, it will help you in 3 ways:

1. Happiness is Health

According to Catherine A. Connors, stress management coach and holistic therapist, "Hugging, kissing, or more physical acts of touch increases Oxytocin levels, which is a 'bonding' hormone—this chemical reaction can help to reduce blood pressure, which in turn reduces the risk of heart disease, but it can also help to reduce stress and anxiety."

2. Non-verbal Communication

According to David Klow, marriage and family therapist, "Most people want to feel understood, and communication is the vehicle by which they transmit understanding and empathy. Non-verbal communication can be a very powerful way to say to your partner, 'I get you'.

3. Raising Happier Adults

According to Darcia Narvaez, psychologist and research fellow at Notre Dame, children who've had positive parenting experiences like affectionate touch, free play and family togetherness grow up to be less anxious adults.

LIVE TV