Indiwo
»
Parenting And Family
»
news
1-MIN READ
Weekend Goals: Start with Home Gardening With Your Kids!
Kickstart your weekend by indulging in fun activities with your kids.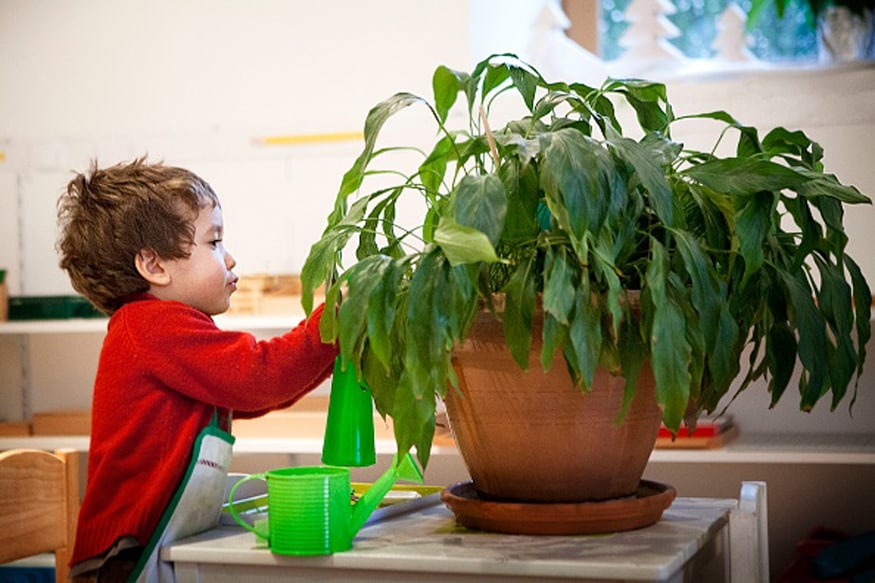 In this fast-paced world, it is important for parents to help their kids take a step towards nature. Home gardening is surely the most effective way to take that first step. While taking your kids out for a movie or a food joint is easy during a weekend; sparing time to teach gardening to your kids can help them develop life skills and bond with you, besides facilitating experiential learning for their school curriculum too.

Here's how you can start with your kids this weekend:

1. Planters

Get planters from the market or if you are a huge fan of recycling/reusing, then take out some large containers and fill them with good soil and compost.

2. Ownership

Let your child own a planter or two, so he develops the ownership and can see the fruits of his labor grow!

3. Tools

Gift your child a nice garden-toolkit as per his/her age. Show them how to use these tools.

4. Train

Train your children on how to dig, sow, plough, prune and water their plants. Start by giving easy tasks and let them develop these skills with time.

5. Start with Easy & Quick Harvests

If you are just starting out gardening with your children, it's good to start with easy and quick harvest of growing coriander, cilantro, basil, fenugreek, etc… Fall is the best time to grow coriander and here's a step by step guide to get your little one started!

Step 1 – Your child can simply dig his planter for letting the air go, creating space for the seed beds.
Step 2 – Crush the coriander seeds and sow them about 0.6 cm deep in the soil, allow space in between seeds to help them grow later
Step 3 – Water the planter every evening to keep it moist
Step 4 – The seeds will germinate in about 2-3 weeks

6. Take Care

By the time coriander will grow, some weeds will also crop up. This is the right time to teach your kids how to do weeding.

7. Time to Harvest

Let you boy/girl pick their harvests and boast a little!

LIVE TV