10 Things to do in Bali in 2018
It's time to unwind yourself in nature.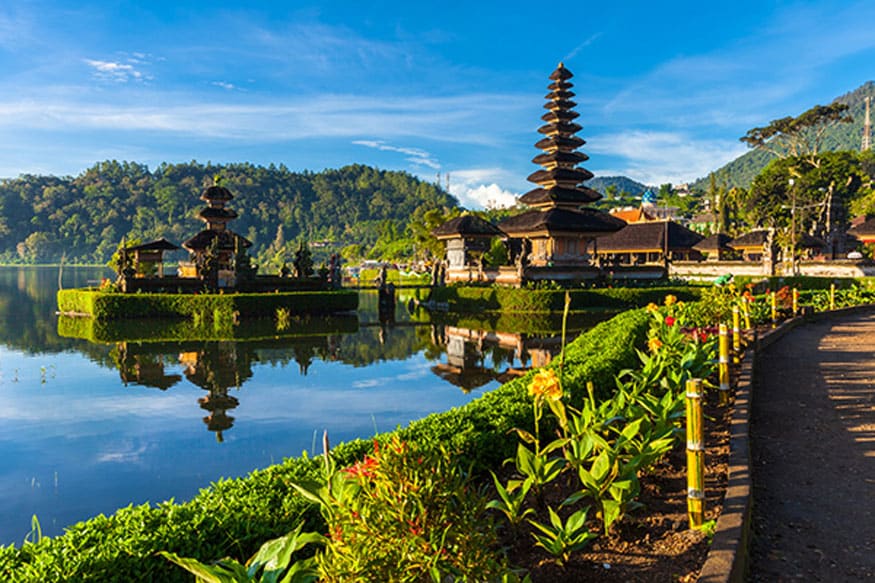 1. Kite Boarding

Indulge in kiteboarding, an extreme adventure sport at the Rip Curl School of Surf, Sanur Lagoon. Attempt it right by getting a personalized lesson from the instructor first. The pristine Sanur Beach of Bali is an ideal location for the kite surfing.

2. Visit the Tegallalang Rice Terraces

Laden with picturesque views and backgrounds for insta-worthy stories, the Tegallalang Rice Terraces is one of the 3 most gorgeous terrace locations in Ubud. As the name suggests, the Rice Terraces have a vast expanse of rice paddies grown at terraced farms and follow the traditional method of cooperative irrigation system called the 'subak'. The location is quite ideal for nature enthusiasts and painters as well as shutterbugs.

3. Shop at the Ubud Art Market

Featured in Julia Roberts starrer, Eat Pray Love, the Ubud Art market has a wide array of hand crafted products ranging from silk scarves, lightweight shirts, handicrafts including handmade woven bags, baskets or hats; statues, kites, etc. you can grab some beautiful souvenirs from the Ubud Art Market to take back home for your family and friends.


4. Explore the Bali Safari and Marine Park

Located in Gianyar, the Bali Safari & Marine Park houses approximately 80 species and 400 specimens of fauna and is Bali's largest animal theme park. The park organizes bus safaris, animal talent shows, etc. The park being the largest houses species of exotic fauna from Indonesia, India and Africa which include spotted deers, Himalayan bears, nilgai, black bucks, African hippos, zebras, camels, ostriches, baboons, blue wildebeests, Indian white tigers, etc. and also has aquariums which display exotic and beautiful marine life.

5. Have a blast at Waterbom Bali, Tuban


One of the best water parks in Bali, Waterbom has a wide array of water slides, rides, games and pools for different age groups. In addition, it also provides world-class amenities around pools, slides and is set amidst vast expanse of lush green tropical gardens.

6. Take Sea-walks

Holding hands and walking on the beach is cliché, try sea walks which take you underwater while being connected with an oxygen tank and experience the beautiful marine diversity first hand. The prominent sites for the same are Tanur and Tanjung Benoa

7. Canyon Tubing at North Ubud

The tours at isolated and pictorial canyons in Kerta village where you can drift downstream and get an adrenaline rush while being under the supervision of well-trained professionals are something you shouldn't miss in Bali.

8. Day Cruises

Enjoy the immaculate and pristine beauty of Bali and its neighbouring areas by taking a day cruise across Nusa Lembongan Island, secret bay in Nusa Penida and for couples there at special sunset cruises with dinners at Benoa Bay.

9. White Water Rafting

Experience the thrill and beauty of Ayung's west side where the rapids challenge you, landscape enchants you and wild animals like big bats, black monkeys, magpies etc. greet you. Another area for experiencing a more thrilling white water rafting activity is Telaga Waja.

10. Go Cycling

Explore the beautiful countryside and traditions of the locals at Bali by cycling around the region. Go down cycling on rugged terrain of volcanic mountains, pass by and maybe stop and visit ancient temples and stroll around plantations, capture locals doing their daily chores and truly explore the beautiful Bali!

LIVE TV
indiwo_article_consumption_scroll