5 Mud Bath Destinations around the Globe!
So, if you happen to be at these places, you know what you must not miss.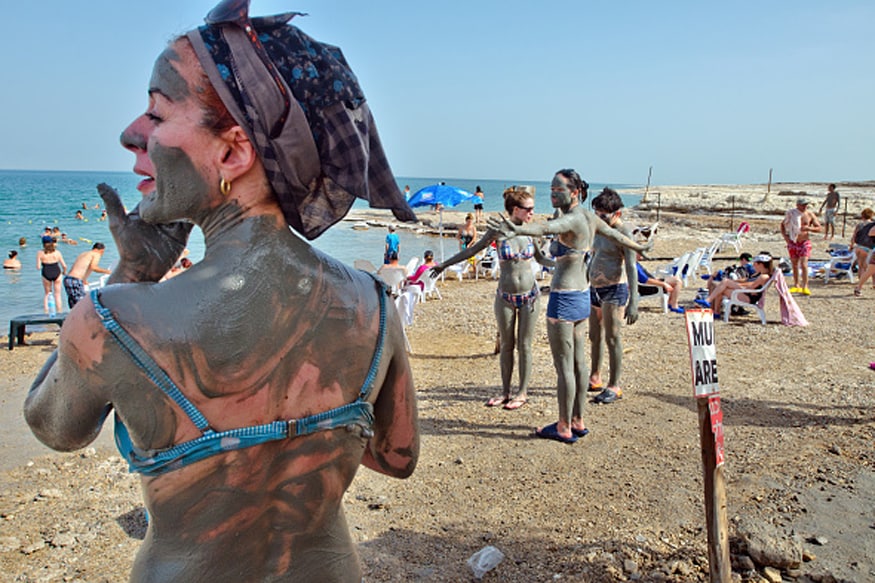 Mud Bath has its own list of huge fan following across the globe and while you are travelling what can be more relaxing, more soothing than a sesh in natural, all-organic and therapeutic mud bath. Let us take you through top 5 Mud Bath destinations around the world so if you happen to be at these places, you know what you must not miss:
1. Hell's Gate, New Zealand
Popularly known as Hell's Gate Geothermal Park and Mud Bath Spa, New Zealand's largest mud volcano is situated near the Rotoroa City. It has three different kinds of muds which is meant for different purposes viz the White mud for relieving burns, black mud to treat arthritis and grey mud to just exfoliate.
Credit: @
Evita Travels New Zealand
2. Boryeong, South Korea
Boryeong mud is rich in minerals like geranium and bentonite, and you can expect softened skin, improved circulation, and detoxification after some enjoyful time of mud slinging in mud pools, slides and mud spas in this city. The mud festival in Boryeong attracts scores of tourists every year in July.
Credit: @
Courtney Winkworth
3. The Milky Way Lagoon, Palau
Credit: @
Stacey H
The Micronesian country is known for its therapeutic rocky islands white mud which is easy to reach at the bottom of lagoons. The natural mud-spa treatment is famous with tourists who come to explore the underwater ecosystem of this beautiful paradise.
4. Marmaris, Turkey
Situated along the Turkish Riviera, Marmaris is a Mediterranean city that promises a wonderful time along with a great Dalyan Mud Bath. The minerals rich soft mud is known to have been the beauty secret for none other than Cleopatra.
5. The Dead Sea
And last but not the least, the Dead Sea is known as the first health resort of the world situated in a therapeutic setting of mother nature. It is ten times saltier than normal ocean water and is known to possess 21 minerals, most of which are found nowhere else in the world.
LIVE TV
indiwo_article_consumption_scroll