5 Places For A Relaxing Weekend Break In South India
Chill and do absolutely nothing.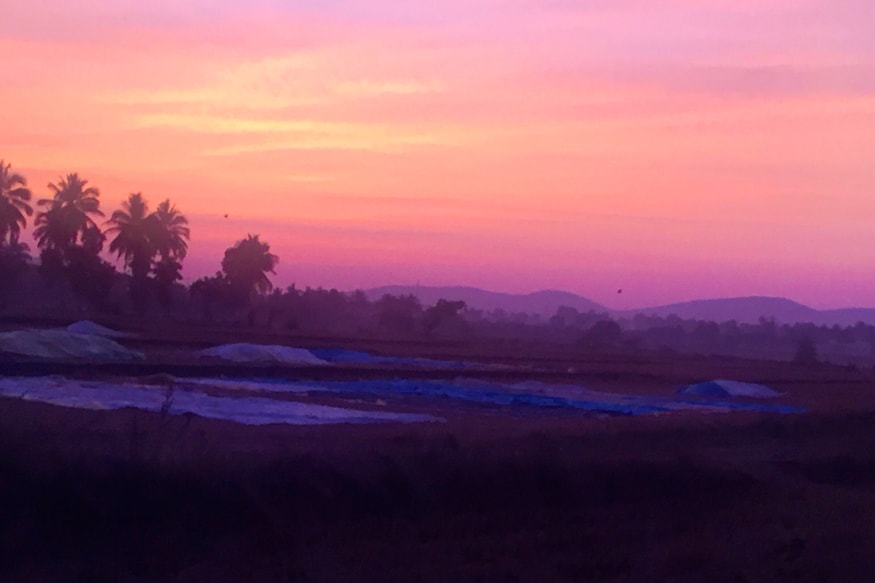 When you get just 3 or 4 long weekends a year, it's important to plan ahead to make the most of the precious few days of freedom, not too far from the beaten path, but just enough to feel like a world away!

Our pick for the top long weekend destinations in South India are as follows:

1. Explore the coffee country - Chikmagalur

This destination is one of our favorite places to get away to because there is so much to see and do in this little place. You can pretty much visit Chikmagalur any time of the year. From luxury 5 star properties to humble homestays, there is something that fits everyone's budget. The driving time is only 5.5 hours from Bangalore, and the distance is about 250 KM, so it's a relaxing drive. Once you get there, there is so much to explore, since you are deep in the Western Ghats, with peaks to climb, coffee estates to explore, waterfalls to visit. The vistas that await you are just breathtaking. You can also do some coffee tasting in the coffee processing units that dot the town, but mostly you may just find your mojo and chill out doing nothing.

2. Walk where kings once strode - Hampi

Hampi is an ancient ruined city that was once the stronghold of the erstwhile medieval Vijayanagara empire. Hampi is recognized as a UNESCO world heritage site and its ruins will literally leave you speechless.
The town is divided by the Tungabhadra river that runs through it and you will feel like you are experiencing two totally different worlds, depending on the side of the river you are on. The Virupaksha temple side, or Hampi island as it is called, is where devotees throng to practice their faith and most of the ruins lie here. It's filled with culture and history and so many architectural wonders that it literally steals your breath away. On the other side of the river, where Anegudi village lies, is totally different. It's laid-back, lazy and sleepy, with paddy fields and German cafes dotting the landscape, every which way you turn. Don't miss out on either experience when you get there!
The drive time to Hampi is about 7 hours from Bangalore or you can take an overnight train.

3. Experience French bonhomie - Pondicherry

When two cultures collide and then blend, the resultant mix is something really special. And that's what Pondicherry is. Pondicherry was a French colonial settlement till 1954 and to me, is a city of contradictions. From the firmly traditional saris and dhotis of the Aayyas (grandmas) and the Thatha's (grandpas), to the wildly modern café culture of the French, to the bohemian, laidback approach of the folks at Auroville….there is something for everyone. Everyone has a place, everyone fits in, and somehow there is calm amidst the chaos.
You can practice your rusty school-learned French, or try out exquisite pastries at the cafes that dot the town, or meditate on the eastern seaboard at Matri Mandir, or even try your hand at surfing in the surf school that increasing in popularity every day.
Pondicherry is a couple hours' drive from Chennai and is best visited from October to February, because of the heat and humidity.

4. Take a tea break in Gudalur

Gudalur is a sleepily little town, often overlooked and shunned by tourists, who drive by it on their way to more commercial "hill stations" of Ooty and Coonoor. Gudalur makes our list because it is quiet, it's peaceful and is not yet commercialized like Ooty and Coonoor. Its vistas are just as stunning, with views to die for and lots of little streams dotting the tea gardens as you drive by or trek through.
Gudalur has many a wonderful little homestay inside the tea estates, just waiting to be explored. They are cozy, clean and give you a true experience of life in a tea estate.
So, instead of planning your next getaway to Ooty, take a chance on Gudalur. It's been a well-kept secret for the longest time. Getting to Guldaur is about a 6-hour drive from Bangalore and you get to drive through not just one, but two wildlife sanctuaries to get there. Go now, before commercialism creeps in!

5. Enjoy the call of the wild in Masinagudi:

Masinagudi is little town nestled in at the bottom of the Nilgiri mountains, with two wildlife sanctuaries on its doorstep and the most salubrious climate ever, because it sits in the rain shadow of the Western Ghats. It's a 5-hour drive from Bangalore, so it's an easy trip to take and there are various options for your stay that suit every budget. You can plan to do treks in the foothills of the mountains or take as many jungle safaris as you like, in your quest to see the elusive tiger. The cool part is that you can visit both Bandipur and Madhumalai wildlife sanctuaries on a single trip, thus multiplying your chances of seeing wildlife. Elephants, deer, mongoose, monkeys, various species of wild jungle birds compete to be seen, along with the mighty Tiger. Masinagudi is one of the more popular weekend destinations from Bangalore, so be sure to book before you go.


Author: Liane Ghosh, For Wonderful World Getaways.

LIVE TV
indiwo_article_consumption_scroll