7 Handpicked Luxury Locations to Vacay with your Grandparents
It's time to make our grandparents proud and content as they've always made us feel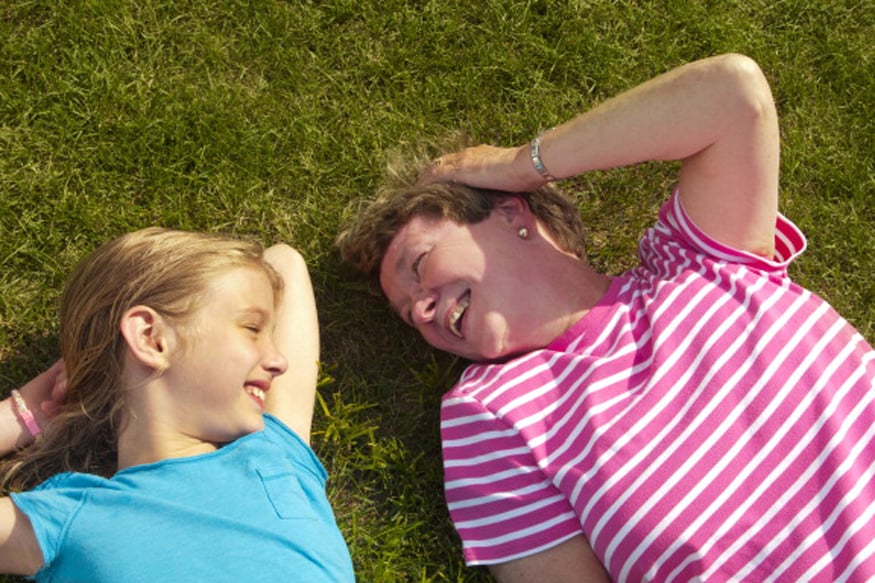 Grandparents love us with leaps and bounds of affection, hugs, kisses; not to forget the innumerous gifts that they've presented even without special occasions and the countless blessings they've bestowed unconditionally. While life has made us successful and we look back at our childhood with nostalgia, it's a wonderful idea to vacay with our grandparents to relive the golden period of our lives and make our oldies proud and content as they've always made us feel.

And, to make the opportunity of holidaying with your grandparents even more special and memorable, delve into these 7 handpicked luxurious getaways to add some pixy dust in your celebration of this golden relationship.

1. Stay like royalty at the Neemrana Fort Palace

Heritage properties are an ideal vacation spot when it comes to family holidays. The Neemrana Fort Palace is ideal for such getaways and hosts activities that can be done by families together like zip lining and ballooning. Located atop a hill, the Neemrana Fort Palace is 142 km from Delhi and provides the guests with a glimpse into the royal culture of Rajasthan.

2. Explore Kasauli

Kasauli is a tranquil hill station located in Himachal Pradesh and has been the abode for easygoing chaps. There are various hotels in Kasauli, however, a homestay called the '7 Pines' is an absolutely stunning location to stay as it is nestled amidst deodar and pine trees. The places of attraction in Kasauli include the Kasauli Club, Kuthar Palace, Kasauli Baptist Church and the Lawrence Sanawar School. Short treks or walks can also be taken up to the old town or around Kasauli.

3. Stay at the apple orchards of Mashobra

Ideal for nature lovers, the Mahasu House where you can enjoy the apple orchards of Mashobra, are just 40 minutes away from Shimla. Mahasu House is a beautiful and exquisite property and takes you away from the touristy crowd of Shimla. While staying there, there's a lot to do outdoors including rafting, hiking, trekking and exploring apple orchards. In case you want to indulge in activities within the resort, there's biking, golfing, tennis, billiards and the Jacuzzi or the sauna.

4. Enjoy the backwaters of Kerala

For a luxurious experience of the backwaters of Kerala, stay at the Kumarakom Lake Resort. The resort is at an ideal location and is a Tamilian architectural wonder. While at the resort you can indulge in fishing with your grandparents, learn to weave or do pottery. There are also cultural and musical performances on a regular basis. You can also enjoy a speedboat joy ride or water cruise while in Kerala.

5. A private beach vacation in Goa

Located in Cavelossim, South Goa, the Leela in Goa is the only 5-star beach and riverside luxury resort in India. The resort is beautifully built acres along the coastline and has its own private beach and shack. The rooms have a pictorial and enchanting view of the vast blue waters. The resort also houses a gym, a yoga centre, tennis and badminton court, a golf course and a riverside where your grandparents can also indulge in water sports.

6. Wine tasting in Nashik

Overlooking the beautiful waters of the Gangapur Lake and picturesque views of the Gangapur Hills, Beyond by Sula Vineyards is minimalistic yet an architectural wonder. While there, you can take long walks grooving in the beautiful vineyards or enjoy sky gazing at the sky villa's patio or indulge in wine tasting.

7. Stay inside the Binsar Wildlife Sanctuary

Located in Uttarakhand, the Dalar Village Homestay at the Binsar Wildlife Sanctuary is a beautifully built property overlooking the Kumaon Hills. While there, your grandparents and you can take long serene walks or go deeper into the Sanctuary or even hike up to the Zero Point.
Godspeed!

LIVE TV
indiwo_article_consumption_scroll