Can't travel? Here Are Five Books Which Will Transport You
In need of an escape? We've got you covered.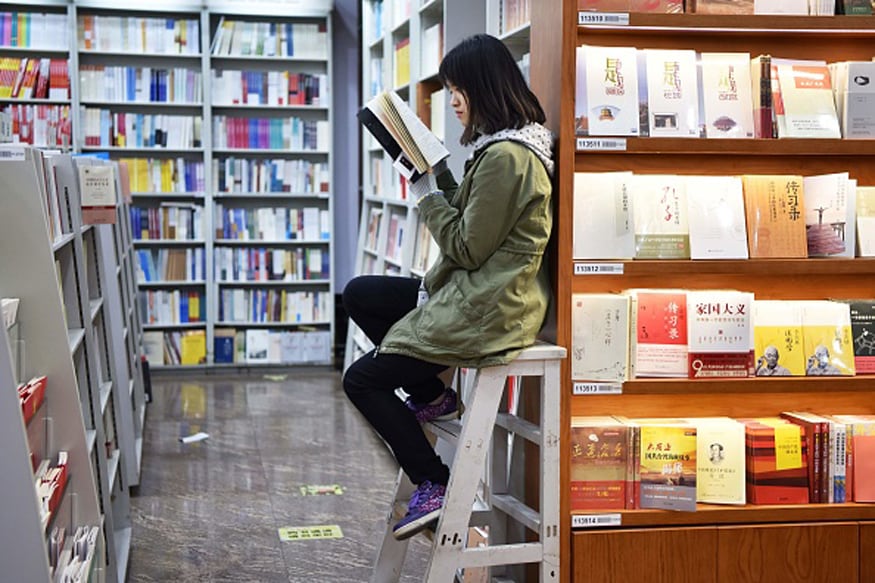 Even though you're trapped in an office all week long, you can still find an escape in travel books that will transport you. Let these beguiling novels help you travel back in time, around the globe or straight into the fantastic.

1. A Moveable Feast by Ernest Hemingway
This classic by Hemingway is still one of the best and most exciting travelogues written about Paris. Hemingway and his first wife, along with his friends (including F Scott Fitzgerald) spent the 1920s in Paris when Hemingway was a struggling journalist. Hemingway's wry observations about beloved literary icons like Gertrude Stein, Sylvia Beach, the Fitzgeralds are delightful and his account of famous Parisian coffeehouses, salons and cafes will definitely transport you to a different era, and a different Paris.

2. Following Fish by Samanth Subramanian
For beach-lovers and water babies, this is the book to inspire wanderlust. Samanth Subramanian travels through India's coastline, including the famed Konkan coast, hopping from one town to the next, all for fish-related adventures. This unusual travelogue takes the reader along on a darn good ride, from eating spicy fish curries in Kerala's toddy shops to fish markets of Calcutta, where the author learns about the perfect way to prepare hilsa. Samanth Subramanian lays bare the secrets of India's coast in a series of insightful and delightful essays, and makes you want to follow fish too.

3. The Lost City of Z: A Tale of Deadly Obsession in Amazon by David Grann
By far one of the most gripping and thrilling travel books you could get your hands on! In 1925 British explorer Percy Fawcett and his expedition set off into the Amazonian jungles to look for traces of an ancient civilisation—what he called Z. However, the whole expedition disappeared and was never heard from again. Since then, the mystery of the Fawcett expedition has enthralled millions, including the author, who decided to set off on his own expedition and tried to recreate the journey that Percy Fawcett and his team undertook in 1925. The book may put a healthy fear of the Amazon rainforests in you, but it will certainly kindle your curiosity and fascination like no other travelogue.

4. Turn Right at Machu Picchu: Rediscovering the Lost City One Step at a Time by Mark Adams
Machu Picchu is a destination which is sure to figure on most people's bucket lists. Many people keep putting it off because it requires more planning and time than your ordinary jaunt to a foreign country. Author Mark Adams sets off on a trip to try and recreate the journey that Hiram Bingham III, the original explorer who discovered Machu Picchu, undertook. By retracing Bingham's path, Mark Adams embarks on hair-raising adventures and shares hilarious and often profound insights. If you've been putting off that trip to Machu Picchu, this book might just convince you to book your tickets.

5. Land of the Dawn-lit Mountains by Antonia Bolingbroke-Kent
Travel writer Antonia Bolingbroke-Kent decides to set off on an unusual odyssey to the most remote corners of Arunachal Pradesh, after a chance meeting with an adventurer in Delhi. What follows is an exciting, moving and an insightful account of Bolingbroke-Kent's solo journey through Assam and Arunachal Pradesh as she meets warm and hospitable locals and takes the reader through some of the most stunning vistas in the world.

LIVE TV